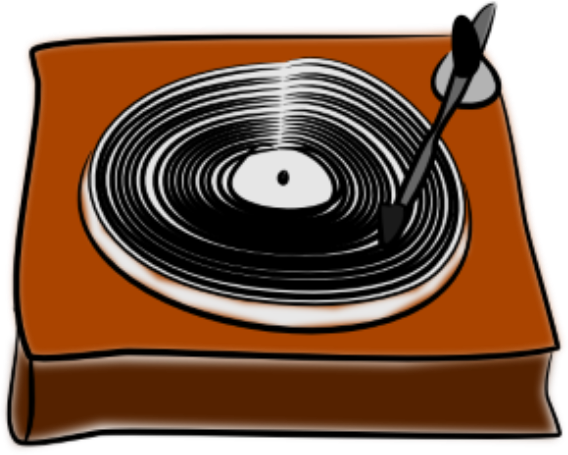 This week we have a superb collection of early material from The Fleet Foxes, including their seminal debut album, a couple EP's and some well-worth-it B-Sides and outtakes. It's a hefty swathe of music, and all in a lovely clamshell box affair inc liner notes and booklet.
J Mascis – Elastic Days
Everyone's favourite tiny dinosaur is back too, with Mr. Mascis' first solo release since 2014's 'Tied To A Star' encompassing aspects of Dinosaur Jr's rockier moments but imbued with tender folkish acousticry, swooning Americana and soaring rock solos, delivered with the unmistakable gravelly vox we've come to know and love from Mr. M. 
Since then, through the reformation of the original Dinosaur Jr lineup in 2005, J has recorded solo albums now and then. And those album, Sings and Chant for AMMA (2005), Several Shades of Why (2011) and Tied to a Star (2014) had all delivered incredible sets of songs presented with a minimum of bombast and a surfeit of cool. Like its predecessors, Elastic Days was recorded at J's own Bisquiteen studio. Mascis does almost all his own stunts, although Ken Miauri (who also appeared on Tied to a Star) plays keyboards and there are a few guest vocal spots. These include old mates Pall Jenkins (Black Heart Procession), and Mark Mulcahy (Miracle Legion, etc.), as well as the newly added voice of Zoë Randell (Luluc) among others. But the show is mostly J's and J's alone. For those expecting the hallucinatory overload of Dinosaur Jr's live attack, the gentleness of the approach here will draw easy comparisons to Neil Young's binary approach to working solo versus working with Crazy Horse. This is a lazy man's shorthand, but it still rings true. Elastic Days brims with great moments. Epic hooks that snare you in surprisingly subtle ways, guitar textures that slide against each other like old lovers, and structures that range from a neo-power-ballad (Web So Dense) to jazzily-canted West Coasty post-psych (Give It Off) to a track that subliminally recalls the keyboard approach of Scott Thurston-era Stooges (Drop Me). The album plays out with a combination of holism and variety that is certain to set many brains ablaze.
In November 1968, millions of double LPs were shipped to record stores worldwide ahead of that tumultuous year's most anticipated music event: the November 22nd release of The BEATLES (soon to be better known as 'The White Album'). With their ninth studio album, The Beatles took the world on a whole new trip, side one blasting off with the exhilarating rush of a screaming jet escorting Paul McCartney's punchy, exuberant vocals on "Back In The U.S.S.R." "Dear Prudence" came next, John Lennon warmly beckoning his friend and all of us to "look around." George Harrison imparted timeless wisdom in "While My Guitar Gently Weeps," singing, "With every mistake we must surely be learning." Ringo Starr's "Don't Pass Me By" marked his first solo songwriting credit on a Beatles album. For 50 years, 'The White Album' has invited its listeners to venture forth and explore the breadth and ambition of its music, delighting and inspiring each new generation in turn.
For it's 50th anniversary, The Beatles release a suite of lavishly presented 'White Album' packages. The album's 30 tracks are newly mixed by producer Giles Martin and mix engineer Sam Okell in stereo and 5.1 surround audio, joined by 27 early acoustic demos and 50 session takes, most of which are previously unreleased in any form.
"We had left Sgt. Pepper's band to play in his sunny Elysian Fields and were now striding out in new directions without a map," says Paul McCartney in his written introduction for the new 'White Album' releases.
This is the first time The BEATLES ('White Album') has been remixed and presented with additional demos and session recordings. The album's sweeping new edition follows 2017's universally acclaimed Sgt. Pepper's Lonely Hearts Club Band Anniversary Edition releases. To create the new stereo and 5.1 surround audio mixes for 'The White Album,' Martin and Okell worked with an expert team of engineers and audio restoration specialists at Abbey Road Studios in London. All the new 'White Album' releases include Martin's new stereo album mix, sourced directly from the original four-track and eight-track session tapes. Martin's new mix is guided by the album's original stereo mix produced by his father, George Martin.
"In remixing 'The White Album,' we've tried to bring you as close as possible to The Beatles in the studio," explains Giles Martin in his written introduction for the new edition. "We've peeled back the layers of the 'Glass Onion' with the hope of immersing old and new listeners into one of the most diverse and inspiring albums ever made."
The minimalist artwork for 'The White Album' was created by artist Richard Hamilton, one of Britain's leading figures in the creation and rise of pop art. The top-loading gatefold sleeve's stark white exterior had 'The BEATLES' embossed on the front and printed on the spine with the album's catalogue number. Early copies of 'The White Album' were also individually numbered on the front, which has also been done for the new edition's Super Deluxe package. The set's six CDs and Blu-ray disc are housed in a slipsleeved 164-page hardbound book, with pull-out reproductions of the original album's four glossy color portrait photographs of John, Paul, George, and Ringo, as well as the album's large fold-out poster with a photo collage on one side and lyrics on the other. The beautiful book is illustrated with rare photographs, reproductions of handwritten and notated lyrics, previously unpublished photos of recording sheets and tape boxes, and reproduced original 'White Album' print ads. The book's comprehensive written pieces include new introductions by Paul McCartney and Giles Martin, and in-depth chapters covering track-by-track details and session notes reflecting The Beatles' year between the release of 'Sgt. Pepper' and recording sessions for 'The White Album,' the band's July 28 1968 "Mad Day Out" photo shoot in locations around London, the album artwork, the lead-up and execution of the album's blockbuster release, and its far-ranging influence, written by Beatles historian, author and radio producer Kevin Howlett; journalist and author John Harris; and Tate Britain's Senior Curator of Modern and Contemporary Art Andrew Wilson.
The Deluxe 3CD is presented in an embossed digipak with the fold-out poster and portrait photos, plus a 24-page booklet abridged from the Super Deluxe book. Presented in a lift-top box with a four-page booklet, the limited edition Deluxe 4LP vinyl set presents the 2LP album in a faithful, embossed reproduction of its original gatefold sleeve with the fold-out poster and portrait photos, paired with the 2LP Esher Demos in an embossed gatefold sleeve.
Much of the initial songwriting for 'The White Album' was done in Rishikesh, India between February and April 1968, when John Lennon, Paul McCartney, George Harrison, and Ringo Starr joined a course at the Maharishi's Academy of Transcendental Meditation. In a postcard to Ringo, who had returned to England before the others, John wrote, "we've got about two L.P.s worth of songs now so get your drums out."
During the last week of May, The Beatles gathered at George's house in Esher, Surrey, where they recorded acoustic demos for 27 songs. Known as the Esher Demos, all 27 recordings are included in the new edition's Deluxe and Super Deluxe packages, sourced from the original four-track tapes. Twenty-one of the demoed songs were recorded during the subsequent studio sessions, and 19 were ultimately finished and included on 'The White Album.'
The Beatles' studio sessions for The BEATLES ('White Album') began on May 30, 1968 at Abbey Road Studios. In the 20 weeks that followed, The Beatles devoted most of their time to sessions there for the new album, with some recording also done at Trident Studios. The final session for the album took place at Abbey Road on October 16, a 24-hour marathon with producer George Martin to sequence the double album's four sides and to complete edits and cross-fades between its songs. The Beatles' approach to recording for 'The White Album' was quite different from what they had done for 'Sgt. Pepper.' Rather than layering individually overdubbed parts on a multi-track tape, many of the 'White Album' session takes were recorded to four-track and eight-track tape as group performances with a live lead vocal. The Beatles often recorded take after take for a song, as evidenced by the Super Deluxe set's Take 102 for "Not Guilty," a song that was not included on the album. This live-take recording style resulted in a less intricately structured, more unbridled album that would shift the course of rock music and cut a path for punk and indie rock.
The Beatles' newly adopted method of recording all through the night was time consuming and exhausting for their producer, George Martin. Martin had other duties, including his management of AIR (Associated Independent Recording), and he had also composed the orchestral score for The Beatles' animated feature film, Yellow Submarine, released in July 1968. After the first three months of 'White Album' sessions, Martin took a three-week holiday from the studio, entrusting the control room to his young assistant Chris Thomas and balance engineer Ken Scott. Scott had taken the place of engineer Geoff Emerick, who left the sessions in mid-July. On August 22, Ringo Starr also left the sessions, returning 11 days later to find his drum kit adorned with flowers from his bandmates. While the sessions' four and a half months of long hours and many takes did spark occasional friction in the studio, the session recordings reveal the closeness, camaraderie, and collaborative strengths within the band, as well as with George Martin.
The BEATLES ('White Album') was the first Beatles album to be released on the group's own Apple Records label. Issued in both stereo and mono for the U.K. and in stereo for the U.S., the double album was an immediate bestseller, entering the British chart at number one and remaining there for eight of the 22 weeks it was listed. 'The White Album' also debuted at number one on the U.S. chart, holding the top spot for nine weeks of its initial 65-week chart run. In his glowing 'White Album' review for Rolling Stone, the magazine's co-founder Jann Wenner declared: "It is the best album they have ever released, and only The Beatles are capable of making a better one." In the U.S., 'The White Album' is 19-times platinum-certified by the RIAA and in 2000, it was inducted into the Recording Academy's GRAMMY® Hall of Fame, recognizing "recordings of lasting qualitative or historical significance."
Boygenius  –
Julien Baker, Phoebe Bridgers, and Lucy Dacus formed boygenius after booking a tour together, but the trio had subconsciously been in the works for longer than that. Through a series of tours and performances together, and chance encounters that led to friendships – including Bridgers' and Dacus' first in-person meeting backstage at a Philadelphia festival, greenroom hangouts that felt instantly comfortable and compatible, a couple of long email chains and even a secret handshake between Baker and Dacus – the lyrically and musically arresting singer-songwriters and kindred spirits got to know each other on their own terms.
Fleet Foxes  –  First Collection
First Collection 2006-2009 is a special limited edition collection to mark the 10th year anniversary of Fleet Foxes' debut album.
The collection comprises content spanning the early days of the group's career, including the eponymous debut album, as well as the Sun Giant EP, The Fleet Foxes EP, and a compilation of B-sides & Rarities.
Available on limited edition 4-disc vinyl, as well as CD, the release also includes an extensive booklet featuring show flyers, lyrics, and artwork from the period.
Laura Jane Grace & the Devouring Mothers – Bought to Rot
14 tracks spanning Laura Jane Grace's fractured relationship with her adopted hometown of Chicago, true friendship, complicated romance, and reconciling everything in the end, Bought to Rot stands as the most musically diverse collection of songs Grace has written to date.
Inspired in large part by Tom Petty's Full Moon Fever, the first album Grace ever owned, Bought to Rot finds her at the same age Petty was when he created his solo debut masterpiece. In light of his recent passing, Grace was motivated to pay homage to one of her lifelong heroes.
Laura Jane Grace & the Devouring Mothers are Laura Jane Grace, Atom Willard, and Marc Jacob Hudson. Grace is a musician, author, and activist best known as the founder, lead singer, songwriter, and guitarist of the punk rock band Against Me!. Willard, also of Against Me!, is a drummer who has played in iconic punk bands such as Rocket from the Crypt, Social Distortion, and The Offspring. Devouring Mothers bassist Hudson is a recordist and mixer at Rancho Recordo, a recording studio and creative space in the woods of Michigan, and the sound engineer for Against Me
The Beths  –  Future Me Hates Me
The Beths from New Zealand occupy a warm, energetic sonic space between joyful hooks, sun-soaked harmonies, and acerbic lyrics. Their debut album Future Me Hates Me on Carpark Records, delivers an astonishment of roadtrip-ready pleasures, each song hitting your ears with an exhilarating endorphin rush like the first time you heard The Breeders / Jale / Veruca Salt..
Front and center on these ten infectious tracks is lead singer and primary songwriter Elizabeth Stokes. Stokes has previously worked in other genres within Auckland's rich and varied music scene, recently playing in a folk outfit, but it was in exploring the angst-ridden sounds of her youth that she found her place. From the irresistible title track to future singles Happy Unhappy and You Wouldn't Like Me, Stokes commands a vocal range that spans from the brash confidence of Joan Jett to the disarming vulnerability of Jenny Lewis.
Beths guitarist and studio guru Jonathan Pearce (whose other acts as producer include recent Captured Tracks signing, Wax Chattels brings it all home with an approach that's equal parts seasoned perfectionist and D.I.Y. Channeling their stew of personal-canon heroes while drawing inspiration from contemporaries like Alvvays and Courtney Barnett, The Beths serve up deeply emotional lyrics packaged within heavenly sounds that delight in probing the limits of the pop form. "That's another New Zealand thing," Stokes concludes with a laugh. "We're putting our hearts on our sleeves—and then apologizing for it." The result is nothing less than one of the standout records of 2018.
The Wave Pictures -Look Inside Your Heart
The Wave Pictures return with the promised second album of the year, Look Inside Your Heart – a warm, joyous record celebrating friendship, happiness and drunken party times. Like the first album they released this year, the more contemplative Brushes With Happiness, this one was recorded late at night whilst inebriated back at the tiny Booze Cube Studio in Stoke Newington, live to reel-to-reel tape with no computers of any kind. The album is peppered with giggles and chatter, which adds a sense of spontaneity and place.
Sun Kil Moon – This Is My Dinner
Prolific singer / songwriter Mark Kozelek presents yet another Sun Kil Moon album, focusing less on actual singing and more on storytelling and observation. The 10-track effort follows the chronological journey of Sun Kil Moon's November 2017 European tour. After the trek, the band set up shop at TAPF Studio in Copenhagen, Denmark before finishing the record at San Francisco, California's Hyde Street Studios. In addition to eight original numbers, This Is My Dinner includes a cover of AC/DC's Rock 'N Roll Singer (featuring Jordan Cook of Reignwolf) and the iconic theme song to The Partridge Family, Come On Get Happy.
Mary Lattimore and Meg Baird  –  Ghost Forests
Musical conversations between Meg Baird (Espers) and Mary Lattimore are intimate, fluid, effortless and spontaneous. They're filled with the euphoria of creation and, at times, they articulate hard truths and tangled emotions with an ease only trusted friends can manage. The songs alternate between extended ethereal instrumental excursions, gauzy and dreamy pop, blown-out Bull of the Woods heavy haze, and modern re-imaginations of epic traditional balladry all while touching on the strange and otherworldly places between these stations.
Jimi Hendrix Experience – Electric Ladyland 50th Anniversary Edition
In celebration of the 50th anniversary of the Jimi Hendrix Experience's 1968 album Electric Ladyland. Electric Ladyland was remastered by Bernie Grundman, who did an analog direct to disc vinyl transfer of the original LP, as well as a new 5.1 surround sound mix of the original album by Hendrix's original engineer Eddie Kramer. The box set includes Electric Ladyland: The Early Takes with demos, studio outtakes, and more. It also includes the 1997 documentary At Last… The Beginning: The Making of Electric Ladyland on Blu-ray and the unreleased live recording Jimi Hendrix Experience: Live at the Hollywood Bowl 9/14/68. The 50th anniversary reissue arrives with a 48-page book featuring Jimi's handwritten lyrics, poem, and instructions to his record label Reprise, previously unpublished photos from studio sessions by Kramer, and more. The Deluxe Edition comes with new cover art that features a photo of the band at New York City's Alice in Wonderland statue by Linda McCartney – Hendrix's personal choice for the album art. Electric Ladyland was Hendrix's last studio album. It included the iconic tracks Voodoo Child, their cover of Bob Dylan's All Along the Watchtower, Crosstown Traffic, and others. It was the only Hendrix LP to reach No. 1 on the Billboard chart.
Dave Kusworth  –  World of Dave Kusworth Vol 1 and 2
Career spanning anthology from 1983-2018, includes newly remastered classic tracks from The Jacobites, The Bounty Hunters, The Tenderhooks and The Dave Kusworth Group as well as solo material including a track from the as yet, unreleased new album 22b.The very first time a 'Best Of 'has been committed to vinyl. Compiled by Dave himself and designed by long standing designer Dave Twist.
Alela Diane – The Pirate's Gospel (Deluxe Edition)
An Album Of The Year when it was first released and it is still an Essential listen. Now with a swanky remastered edition of Alela Diane's first mythical album including 10 bonus tracks. 2006's The Pirate's Gospel was the debut release from singer and songwriter Alela Diane. Hailing from the deep woods and winding rivers of Northern California Gold Rush town Nevada City, Alela grew up singing songs with her parents (both musicians). During a stay in San Francisco in 2003, she began teaching herself guitar and writing her first songs, blending tense, trance-like arpeggios, with warm, thick vocals and meditative lyrics about family and nature. Written in response to a loss of home and familiarity, The Pirate's Gospel is a powerful document of personal re-evaluation and renewal set against the backdrop of generations past and future, mothers and fathers, life, death, and birth.
Jethro Tull – This Was – The 50th Anniversary Edition
After several name changes, Jethro Tull played its first show as Jethro Tull in February 1968. Months later, Ian Anderson, Mick Abrahams, Glenn Cornick and Clive Bunker released the band's debut – This Was. The album debuted at number 10 on the U.K. album chart, but more important, it was the first step in a 50-year (and counting) journey that made Jethro Tull one of the world's most successful progressive rock bands. To celebrate the album's 50th anniversary, a special deluxe edition
Recorded during the summer of 1968, This Was is the only Jethro Tull album to feature guitarist Mick Abrahams, who left the group shortly after the album came out to form Blodwyn Pig. The title of the album refers to the band moving away from its early blues-based sound, which was referenced in the original liner notes: "This was how we were playing then – but things change – don't they?" The album includes songs that have been in and out of Jethro Tull's live show for 50 years, like My Sunday Feeling and Beggar's Farm. Also featured are several bonus tracks: Love Story, A Christmas Song. Sunshine Day and Aeroplane. In 1968, BBC Radio featured the band twice on its award-winning program, "BBC Top Gear Session." Both of those performances – nine songs in total – are featured on the second disc, including live versions of Serenade To A Cuckoo, Love Story and My Sunday Feeling. Rounding out the disc are b-sides, outtakes, radio advertisements, and an unreleased mono mix of Someday The Sun Won't Shine For You(Faster Version). The final CD features the album's original U.K. stereo mix and its original mono mix.
The DVD features the original album and bonus tracks remixed by Steven Wilson in 4.1 DTS and AC3 Dolby Digital surround and 96/24 LPCM stereo. There are also 5.1 surround versions of Love Story and A Christmas Song. Also included in 96/24 LPCM stereo is the 1969 stereo mix that was released in the U.S.