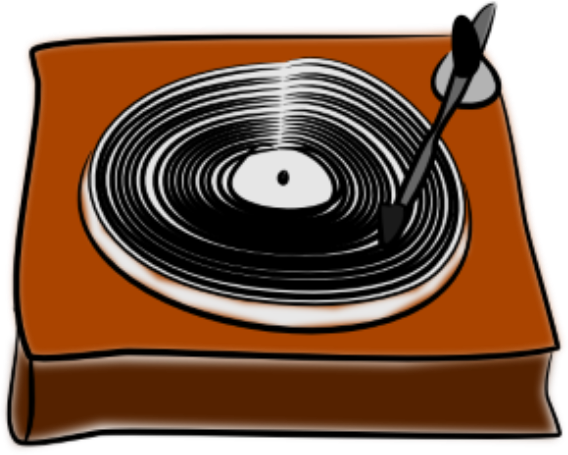 There's some rather good albums out tomorrow. We have new records from Cowboy Junkies, Mattiel, Luluc, Rayland Baxter, Dirty Projectors, Lotic, Body/Head, The Hunna, The Ophelias, Immersion and a new 'Black Mirror' soundtrack, this time from Alex Somers and Sigur Ros on limited white vinyl.
Some nice reissues as well, with coloured vinyl from Tom Waits for the 'Foreign Affairs' album which hasn't been on vinyl for some years. We also have old albums made new from The Libertines, Grateful Dead, a repress of the King Gizzard 'Polygondwanaland' coloured vinyl on Fuzz Club (in standard sleeve packaging) and a Trojan Records 50th anniversary picture disc. Special mention must go to the Holger Czukay/David Sylvian 'Plight & Premonition and Flux and Mutability' albums released as a double LP.
Dirty Projectors – Lamp Lit Prose
'Lamp Lit Prose' arrives just over a year after 2017's self-titled 'Dirty Projectors.' Here David Longstreth's band returns with a new album that is the yang to the yin of the 2017 effort. The songs signal a page turned for Longstreth: hope instead of heartbreak, a restorative balance. Guitars have returned to the Dirty Projectors' world, intricate and gorgeous vocal harmony too. The album begins with "Right Now," David singing, "there was silence in my heart, but now I'm striking up the band." In addition to the core musicians and guests, LA string group the Calder Quartet, and The Brass Players of Los Angeles both appear on several songs. 'Lamp Lit Prose' is a recommitment to the sounds and ideals of Dirty Projectors, embracing the band's trademarks while pushing forward the sonic envelope.
Cowboy Junkies   –  All That Reckoning
With Cowboy Junkies' new album, All That Reckoning, the band once again gently shakes the listener to wake up. Whether commenting on the fragile state of the world or on personal relationships, this new collection of songs encourages the listener to take notice. It also may be the most powerful album Cowboy Junkies have yet recorded.

Jason Isbell  –  Sirens Of The Ditch
The debut album from accomplished guitarist and songwriter Jason Isbell, formerly of Drive By Truckers, is reissued with four unreleased tracks from the original recording sessions. The addition of those extra songs finds 'Sirens Of The Ditch' clocking in at 15 total tracks.
'Sirens Of The Ditch''s mystical quality can be partially attributed to the FAME recording studio (Aretha Franklin, Duane Allman, Otis Redding) in Isbell's hometown of Muscle Shoals, AL, where the album was recorded.
Co-produced by Isbell and Patterson Hood (Drive By Truckers), 'Sirens Of The Ditch' features Isbell singing lead vocals and playing guitar throughout, joined by Shonna Tucker (formerly of Drive By Truckers) on bass and Brad Morgan (Drive By Truckers) on drums. Several musicians pop in for cameos including Spooner Oldham and David Hood (Patterson's father) on 'Down In A Hole', John Neff (formerly of Drive By Truckers) on 'Dress Blues' and Patterson himself guests on 'Shotgun Wedding'.
"A strong debut, full of the kind of confident, charismatic songwriting that just can't be taught."
Deafheaven – Ordinary Corrupt Human Love
Deafheaven's new album, Ordinary Corrupt Human Love, finds them working with old friends again. The Jack Shirley-produced and Nick Steinhardt-art directed (of Touché Amoré) collection gets its title from Graham Greene's novel The End of the Affair, referencing a moment when someone is looking for love, in all of its imperfection and simple beauty. This sentiment is carried throughout the hazy, yearning romanticism of the record with song titles and words as sumptuous as the sounds around them.
Clarke describes the composition of Ordinary Corrupt Human Love beginning with "small seeds of healing, repair, and rebirth," and like each subsequent Deafheaven album, this record is, in fact, a revelation. Defeat has inspired some of our best art. If you survive something terrible, you surface on the other side, walk toward the light, and come back to life. If you're an artist, this kind of new self-knowledge can lead to creating something universal and remembered, something that can live longer than you do.
While Deafheaven have managed to cross over this road in the past, they've nailed the feeling wholly with Ordinary Corrupt Human Love, a feeling that comes with experience and wisdom. Yes, everybody deals with hurt, everybody's been the cause of their own implosions, and everybody has the capacity to overcome and love again. Deafheaven have found a way to externalize all of this, and in making their most complete record to date, they turn it into a balm and a cathartic exorcism.
Body/Head – The Switch
Body/Head, the duo of Kim Gordon (CKM, Sonic Youth, Free Kitten, etc.) and guitarist Bill Nace (X.O.4, Vampire Belt, Ceylon Mange, etc), will release their second studio album, 'The Switch', on the 13th of July on Matador Records. Their debut album together as Body/Head, 'Coming Apart', from 2013, was more of a rock record
Ben Folds  –  Brick
Brick – The Songs of Ben Folds, 1996-2012 features 13CDs housed in a unique brick box set.
This collection of 194 tracks spans the career to date of one of the most adventurous and exciting songwriters and performers of his generation, who has not only worked with a diverse range of artists including William Shatner, Sara Bareilles and Regina Spektor, but authors Nick Hornby and Neil Gaiman.
In addition to featuring all the Ben Folds Five and Ben Folds' solo studio albums, the box set also includes the 2002 Ben FoldsLive album, the live album Songs For Goldfish which accompanied the 2005 album Songs For Silverman, the alternative Seeds versions from Stems And Seeds, and all the bonus tracks, b-sides and rarities from the whole period. Ben Folds Five formed in in 1993, accompanied by Robert Sledge (bass, synthesizers, backing vocals) and Darren Jessee (drums,backing vocals), with Folds on lead vocals and piano, this outstanding musical trio forged a path as an incendiary live band. Releasing their self-titled debut album in 1995, the album featured such BFF's classics as Underground and Philosophy. This was followed in 1997 by Whatever and Ever Amen. The album featured the singles, Battle Of Who Could Care Less and Kate, as well as UK Top 30 and mainstream radio hit in the USA and Australia, Brick. The third and final BFF's album (until their 2012 reformation) was The Unauthorized Biography of Reinhold Messner.
In 2001 Folds released his first solo album, Rockin' The Suburbs, which was recorded in Adelaide, Australia, where he was living at the time. The title track was remade for the 2006 film Over The Hedge, featuring William Shatner on vocal duties (both versions appear on this box set, as well as the five other songs recorded for the film). This was followed in 2005 by Songs For Silverman, which reached no.13 on the Billboard chart. The next year Folds released Supersunnyspeedgraphic, a compilation of songs,which were originally released on the EPs Sunny 16, Speed Graphic and Super D. The final Folds solo album to appear in this box set is 2008's Way To Normal, which is his highest-charting solo album to date in the US, having entered at no.11 on the Billboard chart. The album featured a guest appearance by Regina Spektor, as well as are mastered follow up version, Stems and Seeds. For this Folds created a different track order and stem files, which allowed the listener to use computer applications to produce their own remixes. In 2011, Ben Folds Five reunited to record new tracks for a Ben Folds retrospective. Excited by the experience, the band reconvened in Folds' studio and recorded what would become the first BFF's album for 13 years. With the title track's lyric supplied by Folds collaborator Nick Hornby, The Sound of the Life of The Mind was to be their highest charting album, reaching no.10 on the Billboardchart. The box includes a 60 page booklet featuring a brand new interview with Paul Myers.
Grateful Dead  – Anthem of the Sun: 50th Anniversary Edition
Anthem of the Sun: 50th Anniversary Deluxe Edition includes two versions of Grateful Dead's original album, both of which have been newly remastered: first, the original 1968 mix, and second, the 1971 remix. Both mixes of the albums were remastered by Grammy-winning engineer David Glasser from the original analog master tapes. The second disc boasts a previously unreleased complete live show recorded on October 22nd, 1967 at San Francisco's Winterland.  It's been newly  remastered by Jeffrey Norman and marks the first known recording of the Dead with Mickey Hart, who joined the band in September 1967.  A picture disc vinyl edition features the remastered 1971 mix only.
The Rolling Stones  – From the Vault: No Security – San Jose 1999 
The Rolling Stones revisit a 1989 performance from their No Security tour which extended from the band's Bridges to Babylon outing.  This title will be released on DVD, 2CD/SD (Standard Definition) Blu-ray, 2CD/DVD, 3 LP, and digital audio and video platforms.  Whew!  (The 1998 concert album entitled No Security featured tracks culled from the Bridges to Babylon tour.)
Ben Folds Five  –  The Complete Sessions at West 54th 
This week brings a release from another longtime favorite!  Real Gone Music has the audio debut of Ben Folds Five's June 9th, 1997 performance for PBS' Sessions at West 54th of 15 songs including "Brick," "Kate," and "Battle of Who Could Care Less."
This Week's Releases
Rick Astley – 'Beautiful Life' LP
Rayland Baxter – 'Wide Awake' LP
Body/Head – 'The Switch' LP
Cowboy Junkies – 'All That Reckoning' LP
Holger Czukay & David Sylvian – 'Plight & Premonition/Flux & Mutability' 2LP reissue
Mikaela Davis – Delivery' LP
Dirty Projectors – 'Lamp Lit Prose' LP
Grateful Dead – 'Anthem Of The Sun' picture disc LP reissue
The Hunna – 'Dare' limited sparkle vinyl LP
Immersion – 'Sleepless' LP
Jason Isbell – 'Sirens Of The Ditch' 2LP reissue
The Jayhawks – 'Back Roads & Abandoned Motels' LP
The Libertines – 'Time For Heroes: The Best Of' red vinyl LP reissue
Lotic – 'Power' limited LP
LULUC – 'Sculptor' limited maroon vinyl LP
Mattiel – 'Mattiel' limited coloured vinyl LP
Nightmares On Wax – 'Deep Shadows Remixes' 12″
The Ophelias – 'Almost' green vinyl LP
OST: Alex Somers & Sigur Ros – 'Black Mirror: Hang The DJ' limited white vinyl LP
Pariah – 'Her From Where We Are' LP
The Rolling Stones – 'From The Vault: No Security – San Jose 1999' 3LP
Tom Waits – 'Foreign Affairs' LP reissue
Wolf Eyes – 'Dread' LP reissue
Yes – '90125' limited coloured vinyl LP reissue
Adrian Younge & Ali Shaeed Muhammad – 'The Midnight Hour' 2LP
Various Artists – 'Trojan Records 50th Anniversary' picture disc LP
There were an astonishing amount of forthcoming albums announced this week that we now have for preorder.  Paul Weller has a new record 'True Meanings', out 14th September and a week later there is a new one from Christine & The Queens; you can choose between an English version, a French version or a deluxe box set that contains both versions. October 12th sees a brand new album from John Grant, 'Love Is Magic' is released on standard black vinyl 2LP and a limited deluxe clear vinyl 2LP that only us indie stores will have. Nick Cave & The Bad Seeds release a live EP on the 28th September called 'Distant Sky'.
Lots more new albums coming soon too on the way from Seasick Steve, The Proclaimers, Mikey Collins, Slaves,The Lemon Twigs, Black Honey, Nothing, Paul Haig, The Joy Formidable, Mudhoney,Marissa Nadler, Black Peaks, Birdpen and a limited remix 12″ from Parquet Courts.