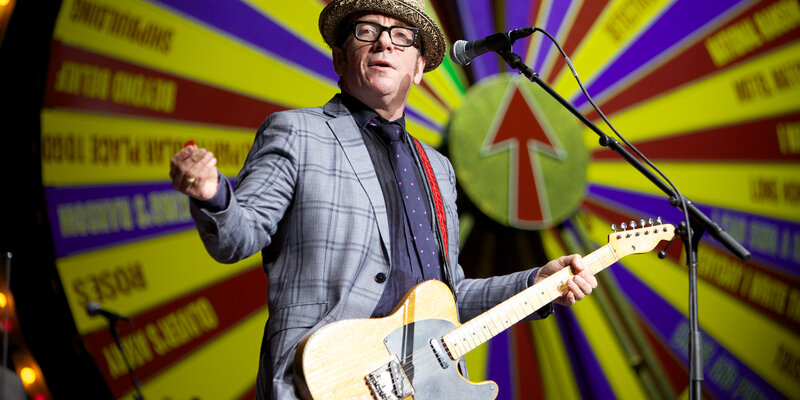 Heart Of The City' is the first of a series of newly-digitised Elvis Costello videos which will be rolled out on Tuesdays and Fridays over the next coming weeks. For further information, visit the artist's official YouTube channel.
'Heart Of The City' first appeared on the flipside of Nick Lowe's 'So It Goes', the first single released by UK independent label, Stiff Records, in August 1976. In the summer of that same year, Lowe's manager Jake Riviera borrowed £400 from Dr. Feelgood's Lee Brilleaux and rock photographer Keith Morris and along with Dave Robinson -who managed Lowe's previous band Brinsley Schwartz – formed the Stiff imprint.
Elvis Costello's live version of 'Heart Of The City' appeared on the 2012 box set Return Of The Spectacular Spinning Songbook. The title's concept referred to a previous Costello tour when the singer-songwriter dressed up as a fictitious game show host of the same name, offering up a giant wheel for fans to spin to determine the next song he would play.
That tour took place in 1986, when Costello and his original band, The Attractions, took his album King of America out on the road with The' Spectacular Spinning Songbook', which featured the aforementioned giant wheel spun by fans to pick the next song to be played – hits, rarities, covers, it had it all. Each night, Costello would play the role of purposefully gaudy game show host Napoleon Dynamite.
Costello and the Imposters revisited that era for two concerts at Los Angeles' Wiltern Theater in May of 2011, and those shows were documented on Return Of The Spectacular Spinning Songbook.