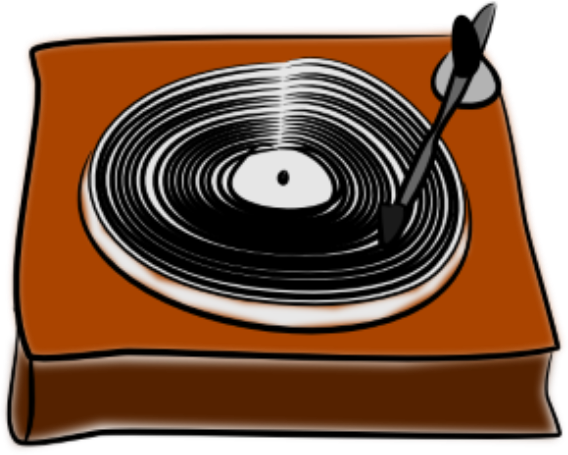 Our Girl – Stranger Today
Our Girl inhabit a space bigger than the first loves, sleepless nights and growing pains that define Stranger Today. Don't miss this very special debut. For fans of The Big Moon, Lush and The Breeders
Oh Sees – Smote Reverser
Crack the coffers, Oh Sees have spawned another frothy album of head-destroying psych-epics to grok and rock out to. Notice the fresh dollop of organ and keyboard prowess courtesy of Memory Of A Cut Off Head–alum and noted key-stabber Tom Dolas, while the Paul Quattrone / Dan Rincon drum-corps polyrhythmic pulse continues to astound and pound in equal measure, buttressed by the nimble fingered bottom end of Sir Tim Hellman the Brave and the shred-heaven fret frying of John Dwyer, whilst Lady Brigid Dawson again graces the wax with her harmonic gifts. Aside from the familiar psych-scorch familiar to soggy pit denizens the world over, there's a fresh heavy-prog vibe that fits like a worn-in jean jacket comfortably among hairpin metal turns and the familiar but no less horns-worthy guitar fireworks Dwyer's made his calling card. Perhaps the most notable thing about Smote Destroyer is the artistic restlessness underpinning its flights of fancy. Dwyer refuses to repeat himself and for someone with such a hectic release schedule, that stretching of aesthetic borders and omnivorous appetite seems all the more superhuman!
Mitski – Be The Cowboy
Hailed as the new vanguard of indie rock following the breakout success of 2016's Puberty 2, Mitski returns with Be The Cowboy via Dead Oceans Records.
Mitski's carefully crafted songs have often been portrayed as emotionally raw, overflowing confessionals from a fevered chosen girl, but in her fifth album, Mitski introduces a persona who has been teased before but never so fully present until now—a woman in control. "For this new record, I experimented in narrative and fiction," comments Mitski. Though she hesitates to go so far as to say she created full-on characters, she reveals she had in mind "a very controlled icy repressed woman who is starting to unravel. Because women have so little power and showing emotion is seen as weakness, this 'character' clings to any amount of control she can get. Still, there is something very primordial in her that is trying to find a way to get out."
Throughout the 14 songs, the music swerves from the cheerful to the plaintive. Mournful piano ballads lead into deceptively uptempo songs. "I had been on the road for a long time, which is so isolating, and had to run my own business at the same time. A lot of this record was me not having any feelings, being completely spent but then trying to rally myself and wake up and get back to Mitski."
Mikey Collins – Hoick
Hoick is the solo album from Allo Darlin'drummer Mikey Collins, who combines his love of solid grooves and joyous harmonies to create a fun and sonically varied record. Mikey played most of the instruments and mixed the record himself, with some assistance from Laura Kovic (Tigercats) on vocals and fellow Allo Darlin' member Paul Rains on lead guitar. The flicker of his previous band provided the building blocks of an upbeat, positive record, but Mikey wanted to add his own quirky, disco spin and sonic expansiveness. The aim to make a record that people stood a chance of being able to dance to. Mikey draws on influences as far flung as Dexy's, Bruce Springsteen, Night Works, Matthew E White and Father John Misty. Mikey began working on the album while he was in Allo Darlin'. The last few years were a conveyor belt of change as he; got married, had a child, bought a house, moved from London to be by the Kent coast and opened a residential studio Big Jelly Studios (Girl Ray, Metronomy, Pete Doherty, Mt Wolf, Seamus Fogarty and Elva). In short, he grew up. The record journeys through these changes but has its roots firmly grounded in his new seaside habitat.
Slaves – Acts Of Fear And Love
Slaves release their third album Acts of Fear and Love via Virgin EMI/AMF Records. The band's third album reflects that fear and love may actually be the biggest motivators in the world at the moment. Working with previous collaborator, producer Jolyon Thomas (Royal Blood, U2) in Brussels, the band opened themselves up to a new sonic territory. Not concerning themselves with other people's expectations of what a Slaves album should sound like the band have experimented with their style, without any boundaries; embracing pop song writing and tender moments alongside the more traditional hardcore riffs and scream-along choruses. Standouts include the joyous thrash of Bugs, the sprawling and tense title track and the Blur mixed with Weezer esque banger Chokehold.
Anna Meredith – Anno
Anna Meredith releases Anno, a boundary-pushing collaboration with the Scottish Ensemble, in which original pieces of work by the classical-electronic composer are intertwined with Vivaldi's Four Seasons. Released via Moshi Moshi, the project began as an immersive 360 degree live experience but is now available on double vinyl and CD. After a recording process using the unusual 'binaural recording head' the project will also be available in an exclusive binaural recording – allowing the listener to experience the unique spatial aspects of the piece through headphones.
Follakzoid  – London Sessions with J Spaceman
It should come as no surprise to fans of the Chilean trio Follakzoid that upon meeting the legendary Jason Pierce AKA J. Spaceman (Spacemen 3, Spiritualized), they discovered they were kindred spirits. Follakzoid and Spaceman's projects share a restless drive to explore the outer limits of music, as well as an uncanny ability to lock into a groove until it infiltrates the deepest recesses of the listener's psyche. When Follakzoid met Spaceman backstage at a Wooden Shjips gig at London's Electric Ballroom several years ago, they instantly became friends. For London Sessions, the Chileans and Spaceman joined forces for new, live-to-tape renditions of Electricand Earth, two highlights from Föllakzoid's III. The recordings were made in a private studio in London while Follakzoid was on tour in Europe in June 2016, and Spaceman's contributions breathe new life into the songs. "Jason added a very different harmonic atmosphere to the songs," guitarist Domingo Garcia-Huidobro explained. "It somehow rearticulated the space and metric that already existed in a way the band never could. These new versions have a different edge."
The Myrrors – Borderlands
If you see The Myrrors as the dust-caked disciples of a specific strain of desert-drone mysticism, theres little on Borderlands, their fourth full-length Myrrors album released in as many years, to dissuade you from that vision. Theres only confirmation an intoxicating combination of outlook and output that clarifies and crystallizes the bands many sonic strengths throughout the albums fantastically unfolding forty-plus minutes. From the beginning, with an appropriately Albert Ayler-ish blast of Awakening, to the epic 20-minute B-sidelong excursion, Note From the Underground, the beating heart of The Myrrors current statement. Borderlands will be extremely satisfying to otherworldly music seekers who find aural transcendence through the works of artists such as International Harvester, Taj Mahal Travellers, Trad Gras och Stenar, Kikagaku Moyo, Amon Duul, and Agitation Free, to name a few.