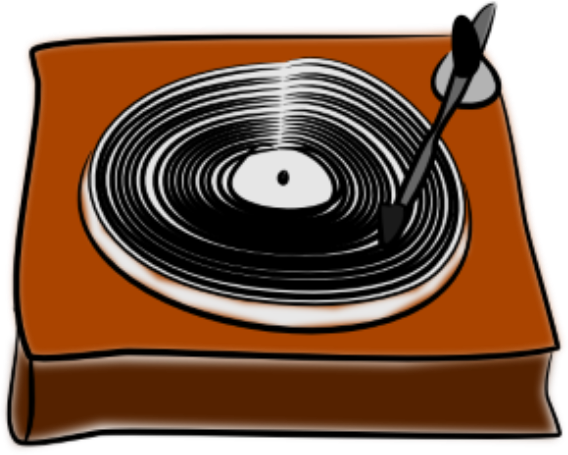 A Big, big day for new releases tomorrow, Pixies re-release 'Come On Pilgrim' and 'Surfer Rosa' with an unreleased bonus LP!
New Live EP from Nick Cave & The Bad Seeds!
New Amber Arcades record!
Pigs Pigs Pigs Pigs Pigs Pigs Pigs new album – is that enough Pigs for you?
New Graham Parker record – on limited pink vinyl!
A very limited Soft Cell 7″ – hurry, these are going quick!
More new albums out tomorrow from the likes of Alt-J, Blackfield, Gouge Away, Dave Grohl, Hater,Jlin, Ava Luna, Metric, Mini Mansions, Mudhoney, Marissa Nadler, Eddi Reader and Ana Da Silva & Phew.
It's a bumper reissue day tomorrow as well. With a set of Stereolab reissues. plus the excellent Joe Strummer box set, but with the expensive price tag, there's thankfully a slimmed down 4LP set as well. The Pink Floyd 'Best Of'finally makes its way to vinyl, as does a collection of Aretha Franklin singles from the Atlantic label. Throw in new re-releases from U2, John & Beverley Martyn, House Of Love .
The Pixies  – Come On Pilgrim… It's Surfer Rosa
30th Anniversary Deluxe Edition of Pixies' Debut EP and Album, Come On Pilgrim and Surfer Rosa, includes Bonus 1986 Radio Concert Live From The Fallout Shelter. It's been thirty years since the release of Surfer Rosa – a record made up of rage, religion, gore, incest and superheroes named Tony – a debut album so good that it's since seen as a masterpiece. A year prior came Come On Pilgrim, an eight-track mini-album released in 1987 which contained cuts culled from their first ever studio session, where they famously recorded seventeen tracks in just three days (in full, this session makes up the band's much bootlegged and now officially released The Purple Tape). These formative records showed the Pixies to be an alien breed; four oddball outsiders from Boston blending US underground thrash rock, indie surf pop and Spanish-language flamenco with the Biblical mythology of Frances's childhood. They would go on to record another masterpiece in 1989's Doolittle but it's the gruesome glory of Surfer Rosa, and the ruined sexuality of its cover image (a topless flamenco dancer in a crumbling Mexican bar) that set a fresh blueprint for an indie rock dynamism that not only planted the seeds of grunge (Kurt Cobain would admit that he was trying to imitate the record while writing Nevermind) but of much of the best rock music made since. The thirtieth anniversary edition contains Come On Pilgrim, Surfer Rosa and Live From The Fallout Shelter, a concert-cum-session that first aired in late-1986 on WJUL in Lowell, MA. In addition to both a three CD and three LP edition, there's also a super-limited and stunning deluxe clothbound hardbook three LP version, which will be a must for all fans. Like all other Pixies sleeves, Vaughan Oliver returns as designer, stunningly reinterpreting his original artwork with Simon Larbalestier's iconic photographs remaining these record's crowning glory.
3LP – Triple Gold Vinyl with Download Card of Live from the Fallout Shelter.
3LP+ – Deluxe Version in Clothbound Hardbook, Triple Clear Vinyl, Lyric Booklet, Art Book and Download Card of Live From The Fallout Shelter.
3CD – Triple CD in Hardbook Wallet Case with Lyric Booklet.
Nick Cave – Distant Sky (Live In Copenhagen)
Filmed at Copenhagen's Royal Arena in October 2017, Distant Skycaptured an extraordinary and triumphant live concert from Nick Cave and The Bad Seeds. Performing new album Skeleton Tree's beautiful compositions alongside songs from their essential catalogue. 4 track 12" taken from the performance
The Joy Formidable – AAARTH
The Welsh trio (vocals & guitar RItzy / bass Rhydian / drums Matt) release their fourth album. It was recorded in their mobile recording studio with songs created all over the world then brought home to roost in the Welsh hills and made into a lush new album.
A little bit grungy, a little bit hard rocky, even a little bit of metal-tinged chug. Ritzy's smooth vocals soar and dive over churning, swaying lurching fluttering guitars, grinding bass and relentless drums. It's not all hard-hitting alt-rock though – a skilful hand on the power-on button means there's room for a sweeter side and a push me, pull me tug on the dynamics.
Pigs Pigs Pigs Pigs Pigs Pigs Pigs – King of Cowards
Indeed, not only do psychologists theorise that the human braincan only memorise a sequence of this length, but Pigs Pigs Pigs Pigs Pigs Pigs Pigs – the Newcastle -based maximalists whose riffs, raw power and rancour have blazed a trail across the darker quarters of the underground in the last five years -have made a second album in King Of Cowards which does its damnedest to take consciousness to its very limits. Moreover, another notable seven is dealt with here -that of the deadly sins. As vocalist and synth player Matt Baty notes "For a long time I've questioned how and where guilt can be used as a form of oppression. When can guilt be converted into positive action? After typing all of the lyrics up I realised I'd unwittingly referenced every one of the seven deadly sins throughout the album. That's my fire and brimstone Catholic upbringing coming into play there!" Building on the momentum this band has built since their January 2017 debut Feed The Rats, this opus sees them entering a new phase as a sleeker and still more dangerous swineherd. The Iggy-esque drive to dementia, Sabbath-esque squalor and Motörhead-style dirt may still be present and correct, yet the songs are leaner, the long-drawn-out riff-fests sharpened into addictive hammerblows and the nihilistic dirges of yore alchemically transformed into an uplifting and inviting barrage of hedonistic abandon."The creatures outside looked from pig to man, and from man to pig, and from pig to man again; but already it was impossible to say which was which" So George Orwell noted at the end of a certain slim volume. King Of Cowards is nothing less than just sucha metamorphosis, one in which -in a blur of primal urges and beastly physicality -this band shows us just which animals are really in charge of the farm.
Amber Arcades –  European Heartbreak
Dutch dream poppers Amber Arcades return with the elegant and romantic European Heartbreak was recorded and co-produced in LA with Chris Cohen from Deerhoof and in Richmond, Virginia with Trey Pollard (Natalie Prass, The Waterboys, Bedouine), who oversaw horn and string overdubs from Spacebomb. A vast step forward from Amber Arcades' critically acclaimed debut album Fading Lines, this selection of songs flit around Europe, from Berlin to Spain to the south of France. It's European not just in lyrical theme but also in the sly sophistication of its music: songs that carry with them the air of open-topped cars on clifftop roads, of cocktails on the terrace at sunset. And then the lyrics undercut that sunny mood, artfully and skilfully. For fans of Belle and Sebastian, Camera Obscura and the mellower parts of Alvvays.
Lala Lala  –  The Lamb
"The Lamb was written during a time of intense paranoia after a home invasion, deaths of loved ones and general violence around me and my friends," says Lillie West, the Chicago-based songwriter behind Lala Lala. "I began to frequently and vividly imagine the end of the world, eventually becoming too frightened to leave my house. This led me to spend a lot of time examining my relationships and the choices I'd made, often wondering if they were correct and / or kind." West initially started Lala Lala as a way to communicate things that she felt she could never say out loud. But on The Lamb, her sophomore LP and debut for Hardly Art, she has found strength in vulnerability. Through bracing hooks and sharp lyrics, the 24-year-old songwriter and guitarist illustrates a nuanced look on her own adulthood – her fraught insecurity, struggles with addiction, and the loss of several people close to her. Across the album's 12 tracks, West carefully examines the skeletons in her closet for the first time, hoping to capture honest snapshots of her past selves. Many of the songs show West asking herself agonizing questions about her life with a clever and hopeful curiosity. On the album's first single and opening track, Destroyer, she reflects on feeling self-destructive and the delayed realization something in the past has irrevocably hurt you. In Water Over Sex, West laments her old precarious lifestyle, while trying to readjust to her newfound sobriety, and Copycat confronts her feelings of alienation and boredom. "Some of this album is about being frustrated that everything is always repeating itself and being bored with your own feelings,"she explains. Copycat in particular is about how everyone talks exactly the same on the Internet and how it sometimes feels futile to try and be yourself."
Metric  –  Art of Doubt
Toronto's Metric emphasize guitars on the band's latest album, a collection of 12 new songs packed with massive riffs, driving rhythm and raw / smooth vocals that have become their instantly identifiable signature sound. Produced by Justin Meldal-Johnsen (M83, Beck, Nine Inch Nails), Metric's seventh LP addresses a climate of cultural and political anxiety while refusing to give despair the upper hand. In many ways, it's the most Metric album the band has ever made as Emily Haines, Jimmy Shaw, Joshua Winstead and Joules Scott-Key rediscover their shared love of music and how good they are at making it together.
Eyelids – Maybe More
After coming home fired up from their 2017 tours (which included UK / Euro / US dates with Drive-By Truckers, Dream Syndicate, Fruit Bats, The Cribs) Eyelids headed into various studios in Portland to finish up a new batch of songs they had been working on. They ended up with a perfect combination of
the lilting, powerful hooks of their recent Peter Buck-produced album or alongside the spookier, more meditative moments from their debut 854 . Oh and they added in a fiery rendition of The Gun Club's Sex Beat (with Scott McCaughey and Peter Buck of R.E.M. throwing down alongside them) just to hammer the point home. Now Eyelids could always write a earworm of a song (which is why or ended up many best of 2017 lists) and from the minute the needle hits this vinyl, there it is again. With its rolling and
intricate jangle the band (like XTC, R.E.M. and The Byrds— their three biggest comparisons from the press) make their three distinct personalities / guitars become an amazingly powerful whole.
 MC5
Jeff Buckley – Live In Pilton UK, June 24, 1995
Recorded in Pilton, Somerset, England at the legendary Glastonbury Festival – running nearly 50 years now, since 1970 – on June 24th, 1995, this is one of Jeff Buckley's most famous live recordings. Raw, heavy, heartfelt, and deeply emotional, the set is comprised almost entirely of Buckley originals, mostly off of 1994's Grace as well as one unreleased track and an unexpected cover of the. Required live listening for any fan of this great 90s artist gone way too soon, who left only a small but nearly perfect legacy of recorded music.
The KVB  –  Of Desire
The fifth album from UK darkwave duo The KVB is released on Invada Records. Of Desire is Kat Day and Nicholas Wood's second release on Portishead member Geoff Barrow's Bristol-based label. It follows a string of releases for operations like Downwards, Minimal Wave sublabel Cititrax and Ukraine's ~taqueOT, most of which explored a moody shoegaze aesthetic. The recording of In Deep saw the The KVB raid Portishead and BEAK> man Geoff Barrow's synth collection, as well as roping in Sonic Boom to master it. Their most fully formed record and considered in terms of dynamics, arrangements and instrumentation, taking in influences such as Death In Vegas, Scott Walker and Roxy Music, The KVB have managed to create something that is at once familiar and yet inventive and original.
Hater  –  Siesta
Effortless and assured, the Scandi quartet drift eloquently into well-structured and stunning melodies.
Resolute in their sound, Siesta is the perfect soundtrack for that summer romance and the inevitable break up. Heartbreak has never sounded so sweet!. Produced by Joakim Lindberg (Yast and Hey Elbow) at Studio Sickan within old railway sheds outside of Malmö Sweden. Hater tackle their personal experiences of life, love and relationships yet through their shared songwriting there's a togetherness. Synth pop earworm It's So Easy contrasts the slower paced I Wish I Gave You More Time Because I Love You that blends beautiful sweeping sax from Inge Petersson Lindback. Hater boast Marr-esque guitars and vocals reminiscent of fellow Swedes and The Concretes whilst having the pop sensibilities of The Chills, Alvvays, Snail Mail and Makthaverskan.
Marissa Nadler  –  For My Crimes
The eighth album from Marissa Nadler, For My Crimes, is the sound of turmoil giving way to truth. The songs stare down the dark realization that love may not be enough to keep two people together through distance and differing needs. By asking these difficult questions about her relationships, Nadler has found a stronger sense of self and a sharper voice as both a songwriter and a vocalist, culminating in her most evocative entry in an already impressive discography. The album is released via Bella Union and Sacred Bones. The opening title track is classic Nadler: a sweeping, vaguely Southern drama of voices, strings, and acoustic guitar, that walks the fine line between character song and personal indictment by metaphor. For My Crimes spawned out of a songwriting exercise in which Nadler wrote from the perspective of someone on death row, but the song casts a dark shadow over an album that turns marital conflict into inner reflection. Helping Nadler dig down into the song's remorseful soul is her old friend Angel Olsen, who serves as a distraught echo from beyond in the chorus. Dreaminess and eeriness have often been two sides of the same coin in Marissa Nadler songs. Where For My Crimes and Blue Vapor come from her dark side, the album has plenty of moments that twinkle in their sadness and sentimentality. I Can't Listen to Gene Clark Anymore is one of those highly specific songs you'll get if you've ever lost a favourite band to your own broken heart.
Squirrel Flower – Contact Sports and Bonus Tracks
For fans of Big Thief, Mitski and Sharon Van Etten. Squirrel Flower is the alias 21-year-old Ella Williams adopted for herself when writing and performing songs as a child. Since those early days her movement through music has progressed at a staggering pace and now a reissue of her second EP Contact Sports, available on vinyl for the first time. Contact Sports is a perfectly formed collection of songs about relationships; intimacy, dependency, betrayal and place set to the unique backdrop of the American Midwest. The first three songs represent the push and pull of love and intimacy while the last three are more meditative, more place-based. From the fulsome guitar and visceral, cathartic breakdowns of lead single Conditions to the carefully layered beauty of Hands Melt, this varied collection frequently impresses with its maturity and craftsmanship. Lyrically too, tracks like the fuzzy, dimly-lit euphoria of Daylight Savings are spellbinding in their turn of phrase as Williams sings "I know we've gained an hour, but I feel like we've lost two".
Goggs  –  Pre Strike Sweep
With their second album Pre Strike Sweep, Goggs add a new level of primordial anxiety to their already catastrophic symphony. Recorded and mixed in 2017 by Goggs guitarist and co-founder Ty Segall, the album explores the damaging affects of modern life before blowing them up one by one. Singer Chris Shaw uses terms like "space rinse" and "roadside surgery" to inform the listener that this is a strange and different trip, far and away from the Glendale Junkyard he romanticized in 2016 on their self-titled album. In fact, all expectations brought on by that acclaimed debut are crushed into dust, revealing a new standard by which the Goggs march thumps. Ty Segall side project featuring Chris Shaw (Ex-Cult) on vocal duty and Charles Moothart (Fuzz) on drums.
Parquet Courts – Wide Awake Remixes
Limited 12″. Standout tracks from Parquet Courts' latest album Wide Awake! get the dancefloor treatment in a collection of remixes available on 12" vinyl. The A-side features a re-work of the danceable title track by legendary first wave NYC disco pioneer Danny Krivit, who has delivered classic vinyl re-edits of tunes from Visage, James Brown, Giorgio Moroder, Kraftwerk, and many more. The B-side features remixes of two tracks by prolific Australian producer and engineer Mikey Young, known for his work in Total Control and Eddie Current Suppression Ring. "Mikey has always impressed me as a musician and person," says Parquet Courts' A. Savage, "but he's developed a remarkable talent for producing electronic music, as evidenced by projects like Lace Curtain and Total Control. He has a skill of impressing his genius and personality into a track and elevating it to something more.
Alt J  –  Reduxer
Reduxer is a set of 11 incredible reinterpretations of songs from their award winning third album ​Relaxer, ​reimagined by a host of fans, friends and peers, including a globe-straddling cross-section of some of the world's most influential and prolific hip hop artists and producers. Putting their own indelible vocals on the songs are, amongst others, Grammy-nominated US hip hop high flyer GoldLink​, platinum-certified Parisian rapper ​Lomepal​, Berlin powerhouse ​Kontra K​, Dublin-born breakthrough rapper ​Rejjie Snow​, Australian auteur ​Tuka​, Puerto Rican rapper ​PJ Sin Suela​ and London's acclaimed ​Little Simz. The project was first hinted at when Virginia Beach hip hop superstar​ PushaT​ and LA synthpop polymath Twin Shadow both joined alt-J for a surprise performance of In Cold Blood on The Late Show With Stephen Colbert, before swiftly releasing the studio version of the collaboration. Another standout is a new version of Deadcrush reworked by legendary producer ​The Alchemist and Latin American production powerhouse ​Trooko​, and featuring the unmistakable vocals of hip hop iconoclast​ Danny Brown​.
Mudhoney –  Digital Garbage,
Since the late '80s, Mudhoney – the Seattle-based foursome whose muck-crusted version of rock, shot through with caustic wit and battened down by a ferocious low end – has been a high-pH tonic against the ludicrous and the insipid. Thirty years later, the world is experiencing a particularly high-water moment for both those ideals. But just in time, vocalist Mark Arm, guitarist Steve Turner, bassist Guy Maddison, and drummer Dan Peters are back with Digital Garbage, a barbed-wire-trimmed collection of sonic brickbats. Arm's raw yawp and his bandmates' long-honed chemistry make Digital Garbage an ideal release valve for the 2018 pressure cooker. "My sense of humor is dark, and these are dark times," says Arm. "I suppose it's only getting darker."
Digital Garbage opens with the swaggering Nerve Attack, which can be heard as a nod both to modern-life anxiety and the ever-increasing threat of warfare. The album's title comes from the outro of Kill Yourself Live, which segues from a revved-up Arm organ solo into a bleak look at the way notoriety goes viral. Arm says: "people really seem to find validation in the likes—and then there's Facebook Live, where people have streamed torture and murder, or, in the case of Philando Castile, getting murdered by a cop. In the course of writing that song, I thought about how, once you put something out there online, you can't wipe it away. It's always going to be there – even if no one digs it up, it's still out there floating somewhere."
Appropriately enough, bits of recent news events float through the record: Please Mr. Gunman, on which Arm bellows "We'd rather die in church!" over his bandmates' careening charge, was inspired by a TV-news bubblehead's response to a 2017 church shooting, while the ominous refrain that opens the submerged-blues of Next Mass Extinction calls back to last summer's clashes in Charlottesville. Mudhoney's core sound – steadily pounding drums, swamp-thing bass, squalling guitar wobble, Arm's hazardous-chemical voice – remains on Digital Garbage, which the band recorded with longtime collaborator (and Digital Garbage pianist) Johnny Sangster at the Seattle studio Litho. The anti-religiosity shimmy 21st Century Pharisees builds its case with Maddison's woozy synths, which Arm says "add a really nice touch to the proceedings." Digital Garbage closes with Oh Yeah, a brief celebration of skateboarding, surfing, biking, and the joy provided by these escape valves. "I would've really just loved to write songs about just hanging out on the beach, and going on a nice vacation," says Arm. "But, you know, that probably doesn't make for great rock." Mudhoney, however, know what does make great rock – and the riffs and fury of Digital Garbage will stand the test of time, even if the particulars fade away. "I've tried to keep things somewhat universal, so that this album doesn't just seem like of this time – hopefully some of this stuff will go away," Arm laughs. "You don't want to say in the future, 'Hey, those lyrics are still relevant. Great!'"
Tom Petty – An American Treasure
Reprise Records release An American Treasure – a career-spanning Tom Petty box set. The 60-track set unveils dozens of previously unreleased recordings, alternate versions of classic songs, rarities, historic live performances and deep tracks that spotlight Tom's remarkable depth and evolution as a revered and tremendously influential songwriter, recording artist and performer. An American Treasure marks the first release of Tom Petty music since the artist's tragic passing in October 2017. The first single from An American Treasure isKeep A Little Soul—a previously unreleased recording from 1982 sessions that resulted in Tom Petty and The Heartbreakers' classic album, Long After Dark. Tom's daughter, Adria Petty, and his wife, Dana Petty, were the primary catalysts for the commission, creation and release of An American Treasure­ – a tribute and love letter pointing to the music in between the hits, and a strong musical portrait of the person they know in their hearts. Adria and Dana both serve as the project's Executive Producers, and, together with Tom's bandmates of 45 years, Heartbreakers Mike Campbell and Benmont Tench, and his studio collaborator, Ryan Ulyate, curated the box set's track list from Petty's rich song catalog. Campbell, Tench and Ulyate also produced An American Treasure.
2CD – Double CD Set that features 26 career spanning tracks chosen from the Deluxe editions, as well as Bud Scoppa's detailed track-by-track.
4CD – Four CD set housed in Hard Cover Book Sleeve that features all 60 tracks, plus a 52-page booklet with rare and previously unseen photographs of Tom, his bandmates, family and friends. The booklet also features detailed track-by-track liner notes by noted journalist and Tom Petty aficionado Bud Scoppa, who drew upon his previous interviews with Tom and new conversations with Mike Campbell, Benmont Tench and Ryan Ulyate, as well as Adria and Dana Petty.
6LP – 6-LP Set that features all 60 tracks and a 48-page booklet containing all of the photographic and editorial elements found in the CD Deluxe Edition. This set also includes the Nicholas Dawidoff essay.
Joe Strummer  –  001
Joe Strummer 001 is the first compilation to span Joe Strummer's career outside of his recordings with The Clash.
Joe Strummer 001 includes fan favourites from his recordings with the 101ers and The Mescaleros, all of his solo albums, soundtrack work and an album of unreleased songs. Standouts include It's A Rockin' World, produced by Rick Rubin and taken from the 'South Park' Soundtrack and London Is Burning (an alternative / early version of Burnin' Street from Joe Strummer and The Mescaleros final album Streetcore).
All of the formats include tracks that have never appeared anywhere before as well as new remasters. Exclusive to all formats is an album of unreleased material including an early demo of This Is England entitled Czechoslovak Song / Where Is England, a solo demo of Letsagetabitarockin recorded in Elgin Avenue in 1975, outtakes from Sid and Nancy featuring Mick Jones and unreleased songs Rose Of Erin, the biographical and mythical recording The Cool Impossible and London Is Burning one of the last songs Joe recorded. Punk pioneer, singer, songwriter, recording artist, activist, musical and political inspiration for a generation and mighty diamond Joe Strummer was the most charismatic and passionate frontman to emerge from the punk explosion of the late seventies.
After Joe's untimely death in December 2002 it was discovered that Joe had been quite an archivist of his own work, having barns full of writings and tapes stored in his back garden. There are now over 20,000 items in the Joe Strummer Archive. The archiving of this material and compiling of Joe Strummer 001 was overseen by Joe's widow Luce and Robert Gordon McHarg III. All tracks were restored and mastered by Grammy Award winner Peter J. Moore at the E. Room in Toronto Canada. On-going through cassettes and recording tapes it was discovered that Joe was rather frugal and keen on hiding tracks. On cassettes he would leave 20 minutes between songs. On the 1" 8 track recordings it was discovered there were hidden tracks superimposed onto each other. For example tracks 1-4 were taken by one song and tracks 5-8 by two other songs which were thought when played back to be caused by tape denigration until the tapes went to Peter J Moore who was able to separate one song from another. The cover of all formats is taken from Joe's 1990 Californian driving license.
4LP+ – Limited Edition Deluxe Box Set: Quadruple Heavyweight Vinyl, 7" Vinyl Single (exclusive tracks on 7"This Is England(Side A) and Before We Go Forward (Side B), Cassette (previously unheard and unreleased U.S North (Basement Demo) – with artwork replicated from the original cassette recording from Joes's archive), A4 Book, Enamel Badge, envelope containing a screen print, a high quality image of Joe, two original art prints, and a sticker sheet. The book features rarely seen and previously unpublished memorabilia from Joe's personal collection as well as historical press reviews and technical notes about the albums. Limited to 3000 Copies.
2CD+ – Limited Edition Deluxe Double CD in A4 Book. Limited to 5000 Copies.
2CD – Double CD in Slipcase.
4LP – Quadruple Heavyweight Vinyl in Slipcase. Limited to 3000 Copies.
John and Beverley Martyn – Stormbringer!
Originally released in February 1970 by Island Records this is the first and classic album by John and Beverley Martyn. After being rehearsed in Woodstock, NY Stormbringer! was recorded and mixed in only 8 days with engineer John Wood and producer Joe Boyd. John Martyn, inspired by the Band's Music from Big Pink, worked hard to find a distinctive guitar sound and in two tracks (Would You Believe Me? and The Ocean) introduced his pioneering guitar technique. Levon Helm guested on drums on two tracks while John Simon and Paul Harris are among the other contributors. jazzy undertones, spirit lifting vocals, and buttery folk guitar leads for such a unique and beautiful record.
John and Beverley Martyn – The Road To Ruin
John and Beverley's 2nd album, also released in 1970, was Produced by Joe Boyd and engineered by John Wood at Sound Techniques, the Island Records studio. Features contributions from Danny Thompson, Dave Pegg and Wells Kelly. Contains the single Primrose Hill.
Redd Kross – Third Eye
The American alternative rock band Redd Kross reached their peak in the early 1980s by releasing clever punk rock song. Their 1990 album Third Eye shows how much they changed their sound over the years. Their aggressive approaches have been changed to fascinating power-pop and alternative rock songs. The colourful choruses on this genre-defining record gives the album more depth than you'd think on first listen. Positively Beatlesque they sound on Bubblegum Factory, while Shonen Knife is a tribute to the contemporary Japanese rockers. Rooted in 1978 as the punk band The Tourists Redd Kross went on to become a well-known name in the punk and power pop music scene.
The Big news this week is the widely anticipated, 'The White Album' from The Beatles is getting a 50th Anniversary reissue. Newly remastered and remixed in stereo by Giles Martin, this comes a regular 2LP set, a 4LP set with The Esher Demos and a gigantic 6CD & 1 Blu-Ray box set that throws just about everything in. The 4LP set looks pretty damn essential in our eyes.
Other news this week
A live Father John Misty album, record by Third Man Records!
New Ty Segall album!
A new Mumford & Sons record
A new Ryley Walker record! Covering Dave Matthews Band But don't let that put you off.
Also added to the site this week are forthcoming albums from Night Beats, Richard Swift, Vessel, a compilation from the Brainfeeder label, Unknown Mortal Orchestra and another in the series of From The Vault recordings live Rolling Stones 3LP set from the Voodoo Lounge tour. Limited blue vinyl for two early Fleetwood Mac albums. A very limited Aretha Franklin 2LP & 10″ set from Music On Vinyl.
looking forward to next week with new albums from Cat Power, Kristin Hersh, Phosphorescent and reissues from XTC and Television. have a great weekend!
This Week's Releases
Tony Allen & Jeff Mills – 'Tomorrow Comes The Harvest' 10″ EP
Alt-J – 'Reduxer' LP
Amber Arcades – 'European Heartbreak' blue vinyl LP
Barenaked Ladies – 'Stunt' 2LP reissue
Blackfield – 'Open Mind: The Best Of' limited coloured vinyl 2LP
Nick Cave & The Bad Seeds – 'Distant Sky (Live In Copenhagen)' 12″ EP
Aretha Franklin – 'The Atlantic Singles Collection' 2LP reissue
Gaika – 'Basic Volume' 2LP
Dave Grohl – 'Play' LP
Hater – 'Siesta' 2LP
Trevor Horn – 'Reflection' limited pink vinyl 2LP
Jlin – 'Autobiography' limited red vinyl 2LP
The Joy Formidable – 'AAARTH' LP
The KVB – 'Of Desire' coloured vinyl LP
Kodaline – 'Politics Of Living' LP
Ava Luna – 'Moon 2' LP
John & Beverley Martyn – 'Stormbringer' LP reissue
John & Beverley Martyn – The Road To Ruin' LP reissue
Paul McCartney – 'Egypt Station' LP
The Meters – 'The Meters' LP reissue
Metric – 'Art Of Doubt' LP
Mudhoney – 'Digital Garbage' limited blue vinyl LP
Marissa Nadler – 'For My Crimes' smoke coloured vinyl LP
Graham Parker – 'Cloud Symbols' pink vinyl LP
Parquet Courts – 'Wide Awake: Remixes' 12″
Peluche – 'Unforgettable' 2LP
Pigs Pigs Pigs Pigs Pigs Pigs Pigs – 'King Of Cowards' LP
Pink Floyd – 'A Foot In The Door: The Best Of' 2LP reissue
Pixies – 'Come On Pilgrim…It's Surfer Rosa' standard coloured vinyl 3LP set
Eddi Reader – 'Cavalier' limited blue vinyl 2LP
Redd Kross – 'Third Eye' limited purple vinyl LP reissue
Ana Da Silva & Phew – 'Island' 2LP
Soft Cell – 'Northern Lights/Guilty (Cos I Say You Are)' limited 7″ single
Stereolab – 'Switched On Vol.1, 2 & 3' 6LP bundle package
Stereolab – 'Switched On' LP reissue
Stereolab – 'Refried Ectoplasm' 2LP reissue
Stereolab – 'Aluminium Tunes' 3LP reissue
Joe Strummer – 'Joe Strummer 001' limited deluxe box set
U2 – 'The Best Of: 1990-2000' 2LP reissue
Tony Joe White – 'Bad Mouthin" white vinyl 2LP