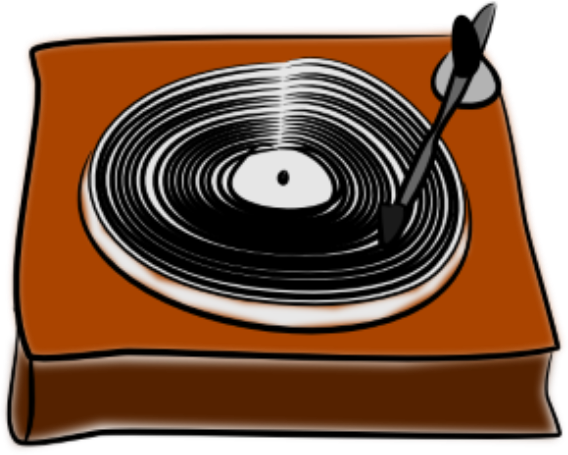 This week my most awaited LP of 2018 thus far coming from the inimitable Low on their shadowy electronic masterpiece, 'Double Negative'. There are synths akimbo on the new one from MCR up-n-comers Pale Waves, reminding me of a more youthful Kristin Kontrol (if only everyone loved that LP as much as I did), or a less saccharine Tegan & Sara. In fact, it's a very electronic week on the heavy hitters, Those of you who love a good guitar can do FAR worse than The Goon Sax's new outing on the ever-reliable Wichita Recordings, absolutely brimming with lyrical fire and melodic cleverness, and with the propulsive slacker vibes the Aussies do so well.
Low  –  Double Negative
In 2018, Low will turn twenty-five. Since 1993, Alan Sparhawk and Mimi Parker—the married couple whose heaven-and-earth harmonies have always held the band's center—have pioneered a subgenre, shrugged off its strictures, recorded a Christmas classic, become a magnetic onstage force, and emerged as one of music's most steadfast and vital vehicles for pulling light from our darkest emotional recesses. But Low will not commemorate its first quarter-century with mawkish nostalgia or safe runs through songbook favorites. Instead, in faithfully defiant fashion, Low will release its most brazen, abrasive (and, paradoxically, most empowering) album ever: Double Negative, an unflinching eleven-song quest through snarling static and shattering beats that somehow culminates in the brightest pop song of Low's career.
To make Double Negative, Low reenlisted B.J. Burton, the quietly energetic and adventurous producer who has made records with James Blake, Sylvan Esso, and The Tallest Man on Earth in recent years while working as one of the go-to figures at Bon Iver's home studio, April Base. Burton recorded Low's last album, 2015's Ones and Sixes, at April Base, adding might to many of its beats and squelch and frisson beneath many of its melodies.
This time, though, Sparhawk, Parker, and bassist Steve Garrington knew they wanted to go further with Burton and his palette of sounds, to see what someone who is, as Sparhawk puts it, "a hip-hop guy" could truly do to their music. Rather than obsessively write and rehearse at home in Duluth, Minnesota, they would often head southeast to Eau Claire, Wisconsin, arriving with sketches and ideas that they would work on for days with Burton. Band and producer became collaborative co-writers, building the pieces up and breaking them down and building them again until their purpose and force felt clear. As the world outside seemed to slide deeper into instability, Low repeated this process for the better part of two years, pondering the results during tours and breaks at home. They considered not only how the fragments fit together but also how, in the United States of 2018, they functioned as statements and salves.
Double Negative is, indeed, a record perfectly and painfully suited for our time. Loud and contentious and commanding, Low fights for the world by fighting against it. It begins in pure bedlam, with a beat built from a loop of ruptured noise waging war against the paired voices of Sparhawk and Parker the moment they begin to sing during the massive "Quorum." For forty minutes, they indulge the battle, trying to be heard amid the noisy grain, sometimes winning and sometimes being tossed toward oblivion. In spite of the mounting noise, Sparhawk and Parker still sing. Or maybe they sing because of the noise. For Low, has there ever really been a difference?
Toy  –  The Willo
Since 2010, Toy have earned a reputation as a band of integrity, virtuosity and taste, with Tom, Maxim, Dominic, Charlie and (joining in 2015) Max creating a sound that is embedded in the underground tradition, yet distinctly their own. Now here comes a two-track twelve-inch on Tough Love, a foretaste of a forthcoming album in January 2019, which marks a new dawn for this most singular of bands.
'The Willo' is a dreamlike, seven-minute glide, redolent of a forest at sunset and just as pretty, but not without hints of malevolence. Maxim's fingerpicking acoustic melds with electric twang from Dominic, and a whirling organ from Max Oscarnold gives this elegant creation an extra layer of disorientation and depth. "People appear to have seen Will-o'-the-wisp, a mysterious green-blue light, over the centuries. It generally means something ominous is about to happen", says Tom.
Then there is 'Energy', which lives up to its name with thunderously metronomic drums from Charlie Salvidge and a ferocious guitar from Dominic O'Dair. The lyrics, culled from a story written by Max about a nighttime ritual, are obscured by the barrage-like forward momentum of the music.
The twelve-inch, recorded and mixed by the band between Oscarnold's Stoke Newington flat and a south London studio, is the first release for Toy on their new label Tough Love, representing the latest stage in the evolution of the band. Since their inception, they have released the acclaimed albums Toy (2012), Join The Dots (2013) and Clear Shot (2016), and toured everywhere from Serbia to China, while holding onto that youthful, magical moment of discovering strange new worlds of innocence and experience.
The Goon Sax
The Goon Sax are James Harrison, Louis Forster and Riley Jones from Brisbane, Australia. Still in high school when they made their first album Up To Anything in 2016, their brand of awkwardly transcendent teenage guitar pop took earned them wide-spread critical acclaim.
For album number two, they flew to Melbourne to record with James Cecil and Cameron Bird, respectively former/current members of Architecture In Helsinki, and 'We're Not Talking' shows how much can change between the ages of 17 and 19. It's a record that takes the enthusiasms of youth and twists them into darker, more sophisticated shapes. Relationships are now laced with hesitation, remorse, misunderstanding and ultimately compassion.
Drummer Riley Jones really comes to the fore here, joining Louis and James in singing lead and writing songs for the first time, making the band the musical equivalent of an equilateral triangle (the strongest shape in physics).
Delivering brilliantly human and brutally honest vignettes of adolescent angst, The Goon Sax brim with personality, charm and heart-wrenching honesty. 'We're Not Talking' is a record made by restless artists, defying expectations as if hardly noticing, and its complexity makes 'We're Not Talking' even more of a marvel.
Dilly Dally – Heaven
Heaven highlights Dilly Dally's rough edges in all their ragged glory, drawing every potent ounce of energy from the foursome's swampy tones, raspy vocals, and volatile rhythm section. While the music is undeniably ferocious, there's uplift woven into the fabric of every track. The album opens with the dreamy "I Feel Free", which begins as a floating, untethered soundscape before transforming into a soaring anthem for a world that's ready to finally turn the page on all the darkness and disillusion the last few years have wrought. The inexorable "Believe" insists on self-confidence, while the driving "Sober Motel" celebrates the lucidity a clear mind, and the lilting "Sorry Ur Mad" makes a case for releasing yourself from the prisons of anger and resentment. Heaven carves out its own atheistic religion to get through the day, a faith that validates our pain as real but responds with a beaming light of hope. [Limited white colored vinyl pressing also available.]
Slothrust  –  The Pact
Slothrust is principal songwriter, guitar player and unrepentant aesthete Leah Wellbaum, with drummer Will Gorin and bassist Kyle Bann. On their fourth full-length album The Pact, Slothrust constructs a luscious, ethereal cosmos perforated with wormy portals and magic wardrobes, demonstrating more clearly than ever the band's deft shaping of contrasting sonic elements to forge a muscular sound that's uniquely their own. Bizarre and mundane, tender and confident. The awkward duality of the forever outsider, rightly reclaimed as power. This is The Pact. Produced and engineered by Billy Bush in Los Angeles (the band's new home base), Slothrust's new album is a confident journey across 12 songs that oscillate between a quietly reflective tenderness and a slick, sleek confidence; balancing playful innocence with ballsy swagger. "This is the most fun I've ever had making a record," Wellbaum confirms. "We were able to take risks. I'm saying yes more than no these days."
Pale Waves  – My Mind Makes Noises
After signing a record deal with Dirty Hit in 2017, Manchester's Pale Waves released their debut single "There's a Honey", followed by "Television Romance". The following year, the band were ranked fifth in the BBC Sound of 2018 poll and won the NME Under the Radar Award at the NME Awards. They now return with their debut album which features the singles 'There's A Honey', 'Television Romance, 'Kiss', 'Eighteen' and new single 'Black'.
Pale Waves are Heather (vocals, guitar), Ciara (drums), Hugo (guitar) and Charlie (bass).
Richard Thompson – 13 Rivers
Richard Thompson's new album is his first self-produced record in over a decade. It's a minimal and spacious recording which, according to Thompson, is a projection of current events in his life. "This has been an intense year for myself and my family, getting older doesn't mean that life gets easier! There are surprises around every bend. I think this reflects in the immediacy of the stories, and the passion in the songs. Sometimes I am speaking directly about events, at other times songs are an imaginative spin on what life throws at you. The music is just a mirror to life, but we try to polish that mirror as brightly as possible." 13 Rivers spans thirteen tracks. It is an album as much about growth as it is about reflection. Says Thompson, "I don't know how the creative process works – I suppose it is some kind of bizarre parallel existence to my own life. I often look at a finished song and wonder what the hell is going on inside me. We sequenced the weird stuff at the front of the record, and the tracks to grind your soul into submission at the back." [Limited black and cream colored vinyl pressing also available.]
First Aid Kit – Tender Offerings
"Technically, Tender Offerings are the four songs that did not make it onto Ruins. For these ladies, these precious songs did not fit the bombastic folk-nature of the album. Instead, they truly felt like tender offerings; too sweet and soft in scope to be fluidly aligned with their other tracks. Once, you hear such gorgeous tracks like, "I've Wanted You" and "All That We Get" you will understand their point. Instrumentally, you feel every hook, melody, and chorus was precisely and clearly made as a cloud creates a raindrop. This duo turn their guitar melodies into field of amber strings dancing in the suns of their voices like grains move with daylight."
Paul Weller – True Meanings
To put it simply, True Meanings, the fourteenth Paul Weller solo album and the 26th studio album of his entire career, is a record unlike any he has ever made before. It's characterized by grandiose-yet-delicate, lush orchestration: an aesthetic to which Weller's better-than-ever voice, singing some of his most nakedly honest words, is perfectly suited. A dreamy, peaceful, pastoral set of songs to get lost in, it's both an album that his faithful audience has been wanting him to make for a long time, and an album that many new people outside of that audience will relate to.
The Doors – Waiting For The Sun [Reissue/1968]
50th Anniversary reissue. This double-CD and single-LP collection features a new version of the album's original stereo mix on both CD and 180-gram vinyl LP, which has been newly remastered from the original master tapes by Bruce Botnick, the Doors' longtime engineer/mixer. The CD set also includes a second disc of 14 completely unreleased tracks: nine recently discovered "rough mixes" from the album recording sessions and five live songs from a 1968 Copenhagen show.
Joni Mitchell – Both Sides Now: Live at The Isle of Wight Festival 1970 DVD
Directed by Academy Award winning filmmaker Murray Lerner, Both Sides Now: Live At The Isle Of Wight Festival 1970 features new interviews with Joni, discussing her recollections of the event intercut with festival footage, both onstage and behind the scenes, offering a fascinating insight into a now legendary concert from the artists point of view and putting the events of the day into context.