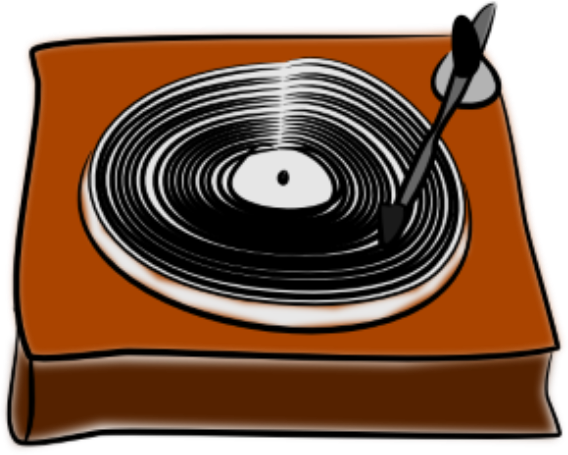 Have you picked out your favourites to win the Mercury Prize tonight ,can't wait to find out who's bagged it. (i reckon there's a 3-way fight in the shop between Nadine Shah, Sons of Kemet & King Krule coming out on top)
Christine & the Queens' follow-up is another masterful pop record that once more marries slick electro pop production with Letissier's equally stylish & emotive vocals. there are two separate english & french language versions. both are included on the 2cd & in the limited 4lp box set, which also includes exclusive posters. back in the land of england (via germany in the 70's), beak> have crafted yet another superb record that marries the motorik world of their heroes with an addictive pop songwriting persuasion. across the pond,
Jordan lee's Mutual Benefit project has thoroughly charmed us with his latest record of lush alt-folk compositions. the album is the perfect way to unwind at the end of the day, or for listening to on a relaxing sunday morning, especially on limited, soothing blue vinyl. the most explosive release of the week must be the Blinders, whose huxley & orwell-worshipping album takes the catchy pizzazz of the arctic monkeys' heaviest material & adds an extra layer of distorted punk attitude that'll be an instant hit for fans of idles & shame.
Also worth knowing about: Suede return in sweeping, cinematic form, which can be yours on limited exclusive blue vinyl & as the most deluxe-y boxset you ever saw; Prince's pre-'purple rain' studio session is an emotionally stirring, intimate recording that feels as if we're hearing his true self, completely unguarded – there's a deluxe version including a hardback book of liner notes from his studio engineer & previously unseen photos;
Conor O'Brien's Villagers project is his most approachable to date & the deluxe version includes a red 10" with two bonus tracks;  Lala lala's gorgeous album of wounded, jangly guitar songwriting will enamour fans of snail mail & soccer mommy; Lonnie Holly's deeply spiritual new record's the Field's cosmic, ambient techno has melted the hearts of nigh on everyone who's heard it; & the simple beauty of Mountain Man's vocal harmony-driven album – their first in 8 years – is utterly beguiling & on clear vinyl.
There are some humdinger reissues too: all three Mc5 albums are collected on multi-coloured vinyl (red, white & blue) in one fancy boxset; there's a heap of new Felt reissues; & Ramones' 4th record gets a more "punk" remaster, plus a load of bonus tracks & a live performance, exclusive to the deluxe version.
Christine and the Queens – Chris
Billingual, compelling upbeat second from modern day pop star Christine and the Queens. Titled Chris the album is released as double CD and vinyl versions, as well as limited edition boxset, There are two versions of the album; one sung exclusively in English and one sung exclusively in French. Each track has earworm irresistibility with losing any edge. The album celebrates her polysexual desire, without sidelining her emotional pain, It's a lean, thrilling muscular set from a real talent that sits next to Michael Jackson, Madonna, Chic and Peter Gabriel.
2CD – Double CD in 3-panel softpack with 28-page stapled booklet. Contains English and french Versions of the album.
2LP – Double French Version. Double Black Vinyl with discobag inner-sleeves in gatefold sleeve. 30x60cm French version poster. French CD version included.
2LP+ – Double English Version. Double Black Vinyl with discobag inner-sleeves in gatefold sleeve. 30x60cm English version poster. English CD version included.
4LP – Limited Boxset. 2LP and CD French Edition and 2LP and CD English Edition. Limited numbered edition (10 000 copies worldwide). Contains:
Black Honey  –  Black Honey
Bursting out of the ether in 2014 with their squalling guitars, vivid colours and cinematic vignettes, there's no other British band out there quite like Black Honey. Having spent the last four years perfecting the indie game, everything you think you know about them and their unique surrealist world is about to be wonderfully shaken up as they prepare to release their hugely anticipated debut album. With contradiction at every turn, it's an album that celebrates being human, in all its different forms and by doing so, will touch the hearts of everyone that hears it. We've already heard Bad Friends earlier this year, but with the exception of 2016's Hello, Today (the track that saw the band become a household name at Radio 1), and the 2017 closer Dig, the album is made up of entirely new music with 9 brand new songs on offer. Album opener I Only Hurts The Ones I Love is a fascinating Garbage-flavoured meander that sets the tone for the record brilliantly. From there, there's stone cold classic Wasting Time, Lana Del Ray nodding slow-burner Blue Romanceand disco-pop Trojan horse Midnight – to name just a few. However, across the entirety of the record, you can always feel the bare bones of front lady Izzy B Phillips diary scribbles are just around the corner as the varying tracks switch between chart-headed bangers and scuzzy, industrial David Lynch inspired strangeness.
It's the weird and wonderful mind of Philipps – her lovable but villainous, Milky-Bar-kid- meets-Debbie Harry persona – that you find very much at the heart of Black Honey. An open sufferer of both dyslexia and ADHD, she's a huge advocate for self-expression without limit and has relied hugely on her band – Tom Dewhurst (drums), Tom Taylor (bass) and Chris Ostler (guitar) – to channel everything that comes from her obsessive and dizzyingly creative head and bottle it into music. The album as a result is ultimately a collage of chaos, shot straight at the heart – honest, inspiring and deeply infectious.
Psychedelic Porn Crumpets – High Visceral Part 1 and Part 2
A limited edition repressing of High Visceral Part One and Part Two. Having burst onto the scene in their homeland, releasing their first two LPs to widespread national acclaim, alongside supports with Royal Blood, Dune Rats and Black Mountain, the band have developed a staunch grassroots following with their captivating blend of psychedelia. The albums are fuzzy, heavy and echoes in your cranium with every beat. An epic detour of neon flavoured noise grows to entangle your dissolving brain. Savagely mutant energies bubble through the air. Your body is out of reach, turning itself into a sponge as your mind floats towards another dimension.
Villagers  –  The Art of Pretending to Swim
On O'Brien's fourth studio album, he excels at creating feverish moods while writing effortlessly accessible tunes, making it the perfect entry point for newcomers and raising the bar for what old fans should expect of him.
This record reconnects with the multi-faceted approach of 'Becoming a Jackal' and 'Awayland', while adding a new-found soulfulness, rhythmic nous and dazzling panoply of sonic detail, both analogue and digital. balanced with subtle aspects and lyrical themes that embrace existential fears and hopes in this desperate, technologically-centred dystopian age, this is his most brilliantly realised album to date. "Conor O'Brien dials down the intensity. the listener reaps the rewards" 4/5 – mojo. ***the deluxe lp exclusively includes a red vinyl 10" of a 12-minute version of 'ada' and b-side 'this is the art of pretending to swim
Mountain Man  – Magic Ship
Mountain Man did not intend to disappear for the better part of a decade, or to take eight years to release its second album, Magic Ship. But for a trio of devoted friends for whom music has always seemed so effortless and graceful, that's simply how life went. The wondrous Magic Ship a magnetic fourteen-song reflection on the joys, follies, and oddities of existence—was well worth the wait. Magic Ship is a captivating album: The stunning Boat, where cooing harmonies frame Sauser-Monnig like drapes around a sunny window, sees a world of possibility in a little vessel along the riverbanks. The dashing AGT finds inspiration in flower blooms and bumble bees, discovering in the sights of nature a pure self-reliance. The magnetic Rang Tang Ring Toon celebrates a night spent hosting friends, sharing beans and music, and a skinny dip under the stars. There is sincerity and humour, depth and mirth, all rendered with three voices that have never been more connected. These songs distill eight years of experience between Made the Harbor and now—of sights seen, pleasures had, feelings hurt, forgiveness extended. These tunes are wise and tender, open and honest. Magic Ship conveys absolute warmth—like a snowbound afternoon spent indoors, passing a bottle of brown liquor between friends while putting old favourites on the turntable, or a long summer evening spent lounging beneath a shade tree, swapping stories and sharing laughs until the sun has vanished. after an eight year gap, these three young women return with a sophomore fortified by a deeper friendship, their harmonies sounding all the warmer and sweeter for it.
There is sincerity and humour, depth and mirth, all rendered with three voices that have never been more connected. fans of deep throat choir, trembling bells and lankum should check this out!
Lala Lala  –
Lillie West is a songwriter who finds strength in vulnerability, through bracing hooks, sharp lyrics, and songs drenched in a profound, dreamy ambience ffo snail mail, mattiel, and tomberlin.
the 24-year-old songwriter and guitarist illustrates a nuanced look on her own adulthood – her fraught insecurity, struggles with addiction, and the loss of several people close to her. across the album's 12 tracks, west carefully examines the skeletons in her closet asking herself agonizing questions about her life with a clever and hopeful curiosity. this mixture of melancholy and hope describes the tone of this album perfectly. it's the kind of album to bolster your good times whilst softening the downs. "lala lala's music is like watching an open wound being stitched up—jarring and healing"
Mutual Benefit -Thunder Follows the Light
Mutual Benefit, the songwriting outlet for multi-instrumentalist and producer Jordan Lee releases a new album Thunder Follows The Light via Transgressive Records. Following his last outing, 2016's acclaimed Skip A Sinking Stone, Lee marks his return with a patient and prismatic collection of songs accrued over the past two years. Lee — who grew up in Ohio and is currently based in New York — has crafted pop experiments for almost a decade, blending orchestral instrumentation and ambient electronic sounds. His new album features an array of friends and many returning collaborators. New History is the album's truest folk song, with twangy harmonica and slide guitar. Its inspiration came to him while spending time in the economically depressed area of Ohio where his parents grew up. Storm Cellar Heart, is an ode to taking shelter and the fraught impulse to hide from the loudness of the outside world. It's more of a long question than an answer: "Is it storms that help make the heart grow?"
The Myrrors  –  Fuzz club Session
Complete with the band's signature meandering violins, droning vocals and sprawling instrumentation, this live recording allows the tracks to take on an even more alluring and  hypnotic form.
The Myrrors are a mythical force in contemporary psychedelia and one of fuzz club's most celebrated bands. the Arizona band's fuzz club session is comprised of three utterly bewitching tracks that invoke images of the sandy plains of the sonoran desert which they call home, yet also draped in an influence of traditional eastern psychedelia
Suede  –  The Blue Hour
After the critical and commercial success of the top 10 album – Night Thoughts (2016) Suede return with their stunning new album The Blue Hour. Brett and co amp up the melodrama with an anthemic record of widescreen balladry, augmented by the Prague Philharmonic Orchestra.
This album was produced by Alan Moulder and Suede, and shares the same line-up as 1996's 'coming up' – vocals by Brett Anderson, guitars by Richard Oakes, bass by Mat Osman, drums by Simon Gilbert, synthesisers and piano by Neil Codling. ***the super duper deluxe box set contains includes a specially mastered instrumental, a dvd featuring album commentary from the band and Alan Moulder, plus a never-before-seen video for 'Don't Be Afraid if Nobody Loves You', an exclusive bonus track – 'Manipulation' – on 7" vinyl, lyric sheets and a collection of art cards. plenty to be getting on with!***
Prince  –  Piano and Microphone 1983
hearing this legendary figure peacefully tinkering away on a humble cassette recording, we're struck more than ever by the raw talent that would eternally be right at his fingertips.
The nine track, 35-minute album features a previously unreleased home studio cassette recording of Prince at his piano captured in 1983. the rehearsal provides a rare, intimate glimpse into his creative process as he worked through songs including "17 days" & "Purple Rain" (neither to be released until 1984), a cover of Joni Mitchell's "A Case Of You", "Strange Relationship" (not released until 1987 on 'Sign O' the Times'), & "International Lover". the album also includes a rare recording of "Mary Don't You Weep", which many will have heard playing during the end credits of 'Blackkklansman'. "the whole thing feels – thrillingly, poignantly – like you're in the room with him" 4/5 – mojo. ***the deluxe edition includes a 12" booklet featuring brand new liner notes written by Prince's then engineer Don Batts, as well as candid shots of prince & never before seen photos.
Ramones  –  Road to Ruin 40th Anniversary Deluxe Edition
Limited Copies of the deluxe editon come with 13' x 13" print of the Holmstrom drawing from the front cover of the album, 11×17″ poster and a postcard. The Ramones released the band's fourth studio album, Road To Ruin, 40 years ago this September. Dee Dee, Joey, and Johnny were joined for the first time by drummer Marky Ramone, who replaced founding member Tommy Ramone, who'd left to do more producing and writing for the band. It was also the album that introduced a nation of pinheads to the all-time Ramones' classic I Wanna Be Sedated. To celebrate the milestone, the band release two versions on September 21st, a day before the anniversary of the album's original release on September 22, 1978 – a 3CD/1LP 40th Anniversary Deluxe Edition and a newly remastered 1CD version of the original album.
3CD – The first disc of the Road To Ruin: 40th Anniversary Deluxe Edition features a remastered version of the original stereo mix for Road To Ruin and a new 2018 40th Anniversary Road Revisited mix created by Stasium, who strips off the original record's commercial gloss and restores the album to its punk rock core. Stasium's new mix is also featured on the 180-gram LP that accompanies this deluxe edition. The second disc offers up over twenty unreleased recordings, including rough mixes for every album track, starkly different alternate takes of two songs, and two unreleased outtakes: I Walk Out and S.L.U.G. – unfinished during the original recording sessions in 1978, and completed by Stasium for this anniversary release. Other highlights include three different versions of I Wanna Be Sedated, including the Ramones-on-45-Mega-Mix! released in 1988 as part of the campaign for the Ramones Mania compilation, as well as acoustic versions ofQuestioningly, Needles And Pins, and Don't Come Close. The final disc has a previously unreleased recording of the band's entire 1979 New Year's Eve concert, which was mixed live by Stasium, and broadcast on WNEW-FM. Recorded in New York City at The Palladium, with audio sourced from Tommy Ramone's original cassette of the console recording, it features blistering performances of Blitzkrieg Bop, Rockaway Beach, and Sheena Is A Punk Rocker, along with several songs from Road To Ruin: I Don't Want You, I Wanna Be SedatedandI Wanted Everything.
MC5  –  Total Assault
For the 50th anniversary of the band's incendiary debut, 'Kick Out the Jams', this limited edition collection features all 3 of the band's albums with new art and previously unseen photographs.
Mc5 only released three albums, but they were ferocious, adventurous, and confrontational enough to secure the group's place as one of the greatest rock 'n' roll bands ever. the music on 'total assault' shows why the Mc5 is held is such high regard today with indelible tracks like "kick out the jams," "human being lawnmower" and "sister anne."
That's quite enough of that. come back next week for some live action from nick cave, pixies' 'come on pilgrim' & 'surfer rosa' 30th anniversary celebrations, & new music from mudhoney & marissa nadler. that's just the start of it!