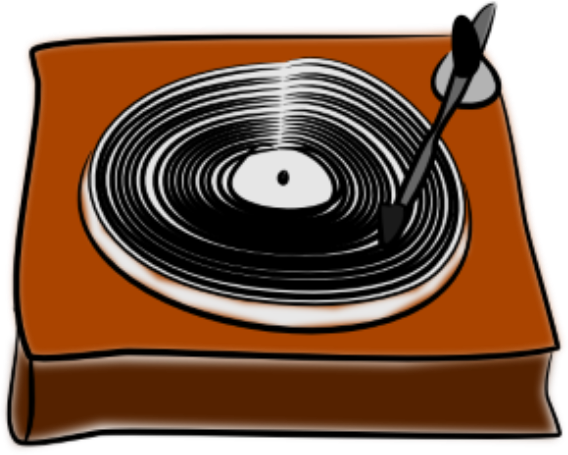 New releases for this week Kamasi Washington 4LP set, we've not managed to give it a full listen yet but what we've heard so far sounds really good. There is a brand new Nine Inch Nails album is also out tomorrow, we've heard just one track but can't wait to get stuck into it tomorrow. If you missed out on the limited green vinyl for the Sleep album, now's the chance to get the black vinyl LP version, it's now in stock.
Also out are new albums from Panic At The Disco, Princess Nokia, Gang Gang Dance, Soulwax, and our favourites The Wave Pictures, an EP from Stella Donnelly . The best of the weeks releases are some really good reissues out tomorrow too from The Cure, Garbage, King Crimson, The Pogues. 
Stella Donnelly –  Thrush Metal EP
The Thrush Metal EP originally came out last year, self-released by the artist on tape and digitally. Stella Donnelly quickly became one of Australia's buzziest young singer-songwriters and now Secretly Canadian release the EP on Vinyl. Boys Will Be Boys is the standout track. Atop delicate, singsongy acoustic fingerpicking, Donnelly confronts a man who raped her friend and takes to task the accompanying victim-blaming. "Why was she all alone? / Wearing her shirt that low / And they said boys will be boys / Deaf to the word no," she coos in the chorus, a slight vibrato flaring up at the corners of her lovely voice.
 Warmduscher. – Whale City
The second album from Warmduscher. South London recidivists Warmduscher include members of Paranoid London, Fat White Family and Childhood. There is power in repetition. Longtime Warmduscher biographer Dr Alan Goldfarb describes Whale City as "a rock opera so vast in magnitude that – were in not for my being strapped naked to a chair in a garage – could send a man hurtling towards the outer perimeters of uncharted space." It's difficult to argue with. The characters that inhabit Whale City are, as the title suggests, larger than most aquatic life forms. A cast of millions. Pretty Lilly, Whale Jimmy, Uncle Sleepover, Ice Cream Keith, Disco Minny. The people you walk by late at night with bottles in their hands and money in their pockets. The woman with bright red lipstick and straight razor smiles. Thrill seekers to a person. Powerful. Intoxicated. Intoxicating. In the words of Clams Baker, Whale City is "a playground for the people that have stepped above and beyond their comfort zone." What are you waiting for? If you love the repetition of the Fall, the chaos of Fat White Family and own a Pebbles or Nuggets compilations – then this a must have.
The Wave Pictures  –  Brushes with Happiness
As one of the UK's most prolific and beloved bands, it has become expected – nay, the fans have demanded – that The Wave Pictures release several albums a year. This year, they are releasing two albums and they're kindly letting us know well in advance, so that we can set our calendars and save our pennies in anticipation. Starting with the spontaneous, recorded in one-day, minor-key, epic masterpiece that is Brushes with Happiness in June, the trio of Jonny Helm (drums), Dave Tattersall (guitar and vocals) and Franic Rozycki (bass), will be following up with a more up-beat party album, Look Inside Your Heart in October. Brushes With Happiness sees The Wave Pictures in contemplative and expansive mood. Mellower and more reflective than last year's rock'n'roll surf-garage-rock collaboration with Charles Watson from Slow Club, as new band The Surfing Magazines, or 2016's blues driven Bamboo Diner in the Rain or 2015's Billy Childish produced Great Big Flamingo Burning Moon. This album is more akin to 2016's acoustic release A Season in Hull, which, like Brushes With Happiness, was recorded live in one room in a single January day.
Nine Inch Nails  – Bad Witch
Nine Inch Nails release Bad Witch, completing the trilogy that began with 2016's Not The Actual Events and 2017's Add Violence., Nine Inch Nails will launch COLD AND BLACK AND INFINITE NORTH AMERICA 2018 on September 13 with support The Jesus and Mary Chain. The band will bring their "musical, visual, emotional sensory onslaught," as hailed by The New York Times, to some of the most iconic venues in the USA.
Pete Yorn and Scarlett Johansson  –  Apart
Pete Yorn and Scarlett Johansson's 5 Track EP Apart is the follow up to their critically-acclaimed 2009 album Break Up. The EP features four brand new recordings and a new version of Tomorrow, a song that originally appeared on Yorn's last album, 2016's ArrangingTime. Scarlett Johansson adds, "Being able to revisit this project with Pete in a totally different context but within the same creative parameters is a unique artistic opportunity for me. It is always a pleasure to sing with Pete because I think our voices and stories complement each other."
The Cure  –  Mixed Up
A reissue and remastered version of the Cure's 1990 remix album Mixed Up. Featuring 11 remixes of their hits including; Lullaby, Close to Me, Pictures of You, Love Song and Why Can't I be You?
3CD – Expanded Deluxe Edition with a second CD of long deleted remixes from 1982 to 1990 and a third CD containing 16 brand new Remixes done by himself, Torn Down: Mixed Up Extras 2018.
CD – Standard CD Version.
2LP – Double 180 Gram Vinyl housed in Gatefold Sleeve with Download. Half Speed Double Vinyl Mastered by Robert Smith and Tim Young at Metropolis Studios, London.
Cream –  Live In Detroit '67
Cream, live at the Grande Ballroom, Detroit, MA on October 15th 1967. White-hot from two months of touring the US, Cream played this remarkable show shortly before the release of Disraeli Gears. Regarded by some as the finest live document of the trio in existence, it typifies their explosive chemistry, with some outrageous wah-wah from Clapton, thunderous bass from Jack Bruce, and virtuoso drumming from Ginger Baker. This show from Detroit's Grande Ballroom on October 15th 1967, originally broadcast on WRIF-FM, is presented in full here, together with background notes and images.
Spacemen 3  – For All The Fucked Up Children of This World We Give You
Space Age Recordings are pleased to announce the first official limited edition vinyl release of the album For All The Fucked Children Of This World We Give You Spacemen 3 (Sonic Boom a.ka. Peter Kember (Spectrum / E.A.R.) and Jason Pierce (Spiritualized). For All the Fucked Up Children from the neo-psychedelic trio Spacemen 3 was first released as a bootleg record in 1995. The record consists of Spacemen 3's first ever recording session from 1984. The music itself sounds like a primitive version of what the group were to become; the dominating sound of the record is a slow, droning psychedelic blues performed with sparse instrumentation. A drum set is matched with a pair of distorted electric guitars, all of which provide a swirling foundation for Jason Pierce's vocals. The album's liner notes replicated here are actually an early review of the band by Gary Boldie, where he contemplates the city of Rugby and finds it an odd source for this new sound, and he declares Spacemen 3 as the "all singing, all dancing answer to the problems of a grey 1985."
Sorry  –  Showgirl
Sorry are back with a new 7", following their previous 7" singles, Wished / Lies from last year and2 Down 2 Dance earlier in the year. The ferocious Showgirl is the third and last instalment of the band's early singles period, produced by Frank Ocean and James Blake collaborator Sean Oakley, who also helmed the band's 2017 debut single, Lies. Showgirl is a sordid and seedy 90's sounding nugget with breathy and addictive vocals and spidery guitar work. Sorry just keep getting better and better.
Today also saw the announcement of the new Mogwai album
There's also new albums coming from Death Grips (with an indie stores only limited clear vinyl LP), The Jayhawks, The Pineapple Thief, The Internet, Menace Beach, Pram,Villagers, Bellini, Rise Against, Helena Hauff, Tirzah, Kate Nash, The Amity Affliction, Wild Nothing
There are five Flaming Lips albums coming back out that have not been on vinyl for years. We have the next Tom Waits reissue out on 13th July with 'Foreign Affairs' . There's a set of Moody Blues 180g vinyl reissue coming soon, some of which will feature bonus tracks for the first time. and U2 wade in with three strong albums in 'Achtung Baby', 'Zooropa' and 'The Best Of: 1980-1990'.  Also coming soon are reissues from Mick Ronson, REMand a 'Best Of' fromThe Libertines.
This Week's Releases
The Cure – 'Mixed Up' black vinyl 2LP reissue
The Cure – 'Torn Down' black vinyl 2LP reissue
Stella Donnelly – 'Thrush Metal' 12″ EP
Richard Edwards – 'Verdugo' limited coloured vinyl LP
Richard Edwards – 'Verdugo' LP
Field Division – 'Dark Matters Dream' silver vinyl LP
Gang Gang Dance – 'Kazuashita' limited red vinyl LP
Garbage – 'Version 2.0' limited deluxe 3LP box set
Garbage – 'Version 2.0' orange vinyl 2LP reissue
King Crimson – 'Discipline' LP reissue
Danni Minogue – 'Neon Nights' 2LP reissue
The Nextmen vs Gentlemen's Dub Club – 'Pound For Pound' LP
Nine Inch Nails – 'Bad Witch' LP
The Orb – No Sounds Are Out Of Bounds' 2LP
Panic At The Disco – 'Pray For The Wicked' LP
The Pogues – 'The Best Of' LP reissue
Princess Nokia – 'A Girl Cried Red' limited red vinyl LP
Sleep – 'The Sciences' black vinyl LP
Soulwax – 'Essential' 2LP
Spacemen 3 – 'For All The Fucked Up Children Of  This World' LP reissue
Various Artists – 'The Songs Of Elton John & Bernie Taupin' 2LP
Kamasi Washington – 'Heaven & Earth' 4LP set
The Wave Pictures – 'Brushes With Happiness' limited coloured vinyl LP