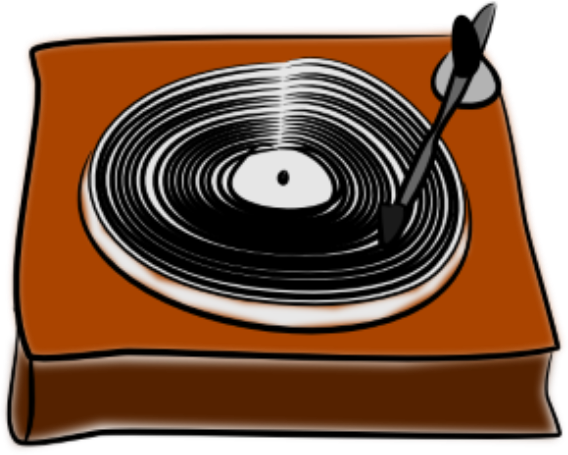 The big records releases from Kurt Vile, John Grant, St Vincent and at last The Lucid Dream plus loads of fantastic reissues from Mute and Dark Entries (that Eric Random is amazing) and the next David Bowie box set. Among new artists with records you should be listening too goes to Anna St. Louis, I have to say that I hadn't heard her before but when I saw the press release compare her to Loretta Lynn, Townes Van Zandt and John Fahey I had to give it a spin. It is sooooooo good. Easily eyeing up a top spot in our albums of the year list. Its one of those records that everyone asks who it is when you hear a song, each track gets better as it goes along until when the album finishes you have just got to stick it straight back on.
I love records that are a surprise and I think you will love it too.
St. Vincent – Masseducation
A year on (to the week) from the release of the critically acclaimed Masseduction album, St. Vincent releases re-imagined piano versions of the album. Performed with Thomas Bartlett over two days in a studio in Midtown Manhattan, August 2017.
Kurt Vile – Bottle It In
Kurt Vile is back with his first record in three years, the eclectic and electrifying Bottle It In, which he recorded at various studios around America over two very busy years, during sessions that usually punctuated the ends of long tours or family road trips.
Every song, whether it's a concise and catchy pop composition or a sprawling guitar epic, becomes a journey unto itself, taking unexpected detours, circuitous melodic avenues, or open-highway solos. If Vile has become something of a rock guitar god—a mantle he would dismiss out of humility but also out of a desire to keep getting better, to continue absorbing new music, new sounds, new ideas—it's due to his precise, witty playing style, which turns every riff and rhythm into points on a map and takes the scenic route from one to the next.
Using past albums as points of departure, Bottle It In heads off in new directions, pushing at the edges of the map into unexplored territory: Here be monster jams. These songs show an artist who is still evolving and growing: a songwriter who, like his hero John Prine, can make you laugh and break your heart, often in the same line, as well as a vocalist who essentially rewrites those songs whenever he sings them in his wise, laconic jive-talkin' drawl. He revels in the minutiae of the music— not simply incorporating new instruments but emphasizing how they interact with his guitar and voice, how the glockenspiel evokes cirrocumulus clouds on Hysteria, how Kim Gordon's "acoustic guitar distortion" (her term) engulfs everything at the end of Mutinies, how the banjo curls around his guitar lines and backing vocals from Lucius to lend a high-lonesome aura to Come Again.
John Grant  –  Love Is Magic
With his fourth solo album, Love Is Magic, Grant has continued evolving, creating his most electronic record yet.
In collaboration with Benge (Ben Edwards), analogue synth expert / collector and a member of electronic trio Wrangler, Grant's collaborators earlier this year under the collective name of Creep Show on the album Mr Dynamite. Anyone familiar with Grant's story will recognise his battles – with addiction and health, with trusting love and relationships. From this turbulence he's forged another riveting collection of often brutal diatribes and confessionals, where humour, fear, anxiety and anger overlap as Grant, with trademark candour, figuratively exposes the machinations of his saturated brain. It's epitomised by the album's brilliant opener Metamorphosis, almost as if his warring psyches are facing up to one another, as impervious synth-pop and brain-on-fire imagery ("Tiki bar, rat soufflé, Buik regal, Marvin Gaye") melts into dream-ballad introspection ("Questions left unanswered, spiritual extortion") and back to synth-backed mania. The magic of love pervades in two gorgeous, magisterial ballads toward the end of the album,Is He Strange and The Common Snipe – referring to the wader bird that makes a unique 'bleating' sound by rubbing its tailfeathers together.
David Bowie  –  Loving the Alien (1983 – 1988)
The box contains newly remastered versions of David's most commercially successful period Let's Dance, Tonight, Never Let Me Down (Original and 2018 Versions), the live album Glass Spider (Live Montreal '87)', the previously unreleasedSerious Moonlight live album, a collection of original remixes entitled Dance and the non-album / alternate version / b-sides and soundtrack music compilation Re:Call 4. The highlight of this latest box is the brand new production of the 1987 album Never Let Me Down by Bowie producer / engineer Mario McNulty with new instrumentation by Bowie collaborators Reeves Gabrels (guitar), David Torn (guitar), Sterling Campbell (drums), Tim Lefebvre (bass) as well as string quartet with arrangements by Nico Muhly and a guest cameo by Laurie Anderson on Shining Star (Makin' My Love). The seeds of this new reimagining of the albums were first sown in 2008 when David asked Mario McNulty to remix the track Time Will Crawl and record new drums by longtime Bowie drummer, Sterling Campbell along with strings. The track was issued on the iSelect compilation to much acclaim, and in the notes, for that record, David remarked 'Oh, to redo the rest of that album'. The new re-workings have revealed Never Let Me Down as a very strong collection of songs with a dark thematic thread running through them. Fans listening to Never Let Me Down (2018)would be forgiven for thinking that they were listening to a brand new 'lost' Bowie record. Also in each box is the never before released Serious Moonlight live album recorded in Montreal in 1983. Originally mixed at the time by Bob Clearmountain, the double album captures Bowie on what at that time was his most successful tour. The artwork features shots taken by photographer Denis O'Regan. Exclusive to each box is Re:Call 4 and Dance. The former a new compilation featuring remastered contemporary single versions, non-album singles, album edits, b-sides and songs featured on soundtracks such as Labyrinth, Absolute Beginners and When The Wind Blows. Dance features 12 contemporaneous remixes some of which are appearing on CD and vinyl for the first time and is named after an unreleased Bowie remix album that was originally slated for release in November 1985. The box set's accompanying 128 page book features rarely seen and previously unpublished photos by photographers including Denis O'Regan, Greg Gorman, Herb Ritts and many others as well as historical press reviews and technical notes about the albums from producers / engineers Nile Rodgers, Hugh Padgham, Mario McNulty and Justin Shirley-Smith.
11CD – The CD box set includes faithfully reproduced mini-vinyl versions of the original albums, and the CDs are gold coloured rather than the usual silver. Includes 128 Page hardback book. Let's Dance (remastered) (1CD) Serious Moonlight (Live '83) (previously unreleased) (2CD) Tonight (remastered) (1CD) Never Let Me Down (remastered) (1CD) Never Let Me Down 2018(previously unreleased) (1CD)* Glass Spider (Live Montreal '87) (2CD) Dance (1CD)* Re:Call 4(non-album singles, edits, single versions, b-sides and soundtrack music) (remastered) (2CD)*
* Exclusive to Loving The Alien (1983-1988)
15LP – LP Box Set includes a 88 Page hardback book. Let's Dance (remastered) (1LP) Serious Moonlight (Live '83) (previously unreleased) (2LP)* Tonight(remastered) (1LP) Never Let Me Down (remastered) (1LP) Never Let Me Down (2018) (previously unreleased) (2LP – side 4 is etched)* Glass Spider (Live Montreal '87) (previously unreleased on vinyl) (3LP)* Dance(2LP)* Re:Call 4 (non-album singles, edits, single versions, b-sides and soundtrack music) (remastered) (3LP)*
* Exclusive to Loving The Alien (1983-1988) LP box.
Primal Scream  –  Give Out But Don't Give Up – The Original Memphis Recordings
In 1993 Primal Scream went to Memphis to make an album with Tom Dowd and the Muscle Shoals rhythm section, that album never saw the light of day, until now. Following the recent discovery of these tracks in a box lurking in Andrew Innes' basement, Primal Scream release the original studio recordings from Memphis of the tracks that eventually became their 1994 album Give Out But Don't Give Up. Teaming up with legendary producer Tom Dowd and the Muscle Shoals rhythm section of David Hood (bass) and Roger Hawkins (drums) at Ardent Studios in Memphis, the resulting recordings from those classic sessions showcase the more country soul, rock'n'roll side to a band who continue to surprise. It's Primal Scream as you've never heard them before. Dowd's deft production, coupled with the merging of this sublime rhythm section and one of the UK's best ever bands, led to the creation of nine glorious tracks that run the gamut between blues, gospel and brilliant songwriting, available for the first time.
Elvis Costello and The Imposters  –  Look Now
Costello returns with his first new collection of songs since his Wise Up Ghost collaboration with The Roots in 2013. It features The Imposters (bassist Davey Faragher along with original Attractions members, drummer Pete Thomas and keyboardist Steve Nieve). The album was co produced by Costello with Latin Grammys winner Sebastian Krys. Two standout tracks are Under Lime and Unwanted Number. The former is a spry, heavily textured pop rocker with Beatles-esque harmonies and horn arrangements on which Costello sings, "It's a long way down from that high horse you're on." The latter is more low-key and boasts a soul groove and lush backup vocals, which allows Costello to belt lyrics about enduring a sour relationship. "I knew if we could make an album with the scope of Imperial Bedroom and some of the beauty and emotion of Painted From Memory, we would really have something," Costello said in a statement, referring to the 1982 album he recently revisited on the road and his collaboration with songwriter Burt Bacharach. Bacharach co-wrote a few songs on Look Now, and sat in on piano with the Imposters on two of them, Don't Look Now and Photographs Can Lie. Costello wrote another Look Now song, Burnt Sugar Is So Bitter, with Carole King.
Arc Iris – Icon of Ego
Arc Iris releases Icon Of Ego, its third groundbreaking album, as a trio that packs the heft of a far bigger band with fully realized sonic and visual intensity. On this latest album, vocalist / guitarist Jocie Adams, keyboardist / sample artist Zach Tenorio-Miller and drummer Ray Belli have crafted a vividly expressionistic new album that reflects both the group's protean talents as well as its journey of survival. After its self-named 2014 debut on the nti- label, Arc Iris achieved critical acclaim, along with tours with St. Vincent and Jeff Tweedy and festivals like Bonnaroo followed. Within two years, the band self-released Moon Saloon in the US while Bella Union released the album in Europe. Tours supporting Kimbra, Gene Ween, and a complete re-imagination of Joni
Mitchell's Blue performed at Washington's Kennedy Center followed, which added to a growing, international fan base that has remained dedicated throughout.Icon of Ego finds a stronger, more experienced band. Recording at Providence's Columbus Theater, home to silent movies and vaudeville during the '20s, the band has evolved into a concentrated pop-prog explosion, mixing styles with disparate elements that captivate and surprise. With heavy synthesizer work by Tenorio and Adams, and seemingly impossible transitions executed effortlessly by Belli, the songs here carry a thick, analog electronic sound that harks back to the '70s. Presiding over these are Adams' powerful vocals that house the energy under pop forms.
The Lucid Dream – Actualisation
The Lucid Dream return with the release of their 4th album, Actualisation. Driven by fans raising £10,000 to help replace all equipment robbed after a Paris show in early 2017, a new album became the instant focus in the summer of 2017 for a rejuvenated The Lucid Dream. Actualisation is soaked in the influence of acid house, amalgamated with dub and kosmische. The album was penned over the summer of 2017 by Mark Emmerson (vocals/guitar/synths), using only the classic Roland 303/808 synths, bass and vocals as tools for writing. Inspiration for the writing was formed via continuous listening to the Chicago to UK acid house works of 1986-1992, the focus predominantly on the groove. Several months on from those writing sessions and The Lucid Dream have completed their 4th album in 5 years. A record made for the dancefloor. Recorded at Whitewood Studios, Liverpool, with Rob Whiteley, the album is produced alongside long-time collaborator Ross Halden (Ghost Town Studios, Leeds), with mastering via Dean Honer (All Seeing I/I Monster/The Moonlandingz). The confrontational techno-punk of Alone In Fear opens the album, a 9-minute attack fuelled by the frustration and anger spawned by Brexit, government and a realisation of what 2018 Britain currently is. Recent single SX1000 (the first work from the album, unveiled via 12′ vinyl in April this year) is the band's first move into pure acid house. The acid house fusion runs throughout the record, represented furthermore by Ardency, a track already praised by live critics when aired live for the first time earlier this year as 'even on first hearing, would've raised the roof of The Hacienda'. The 2-part opus of Zenith follows, commencing with a space-dub / house instrumental groove before building into a track that will go for your head as much as your hips. Only Breakdown harks back to sounds of old for the band, a little reminder of the skull-crushing impact they can make when stripped to the bare bones. No Sunlight Dub closes the album, a dark-dub that invites the classic acid-house tool (Roland 808) into the dub. The track makes a stop-off into drum 'n' bass / jungle along the way before rounding up in a manner suited to Lee Perry, King Tubby, Augustus Pablo and other Jamaican greats.
Anna St Louis  –  If Only There Was a River
If Only There Was A River is the first full-length studio album from Anna St. Louis. The songwriter, who originally hails from Kansas City, began writing songs after moving to Los Angeles five years ago and has previously released a cassette of recordings on Woodsist / Mare Records, appropriately titled First Songs. On her proper debut, St. Louis spreads her wings and expands on the promise hinted at on First Songs. To achieve that end, she enlisted Kyle Thomas (King Tuff) and Kevin Morby to produce the album, which was engineered by Thomas in his home in Mount Washington, LA. The collection of eleven songs also features Justin Sullivan (Night Shop) on drums and multi-instrumentalist Oliver Hill (Pavo Pavo). While hints of influences like Loretta Lynn, John Fahey and Townes Van Zandt peek out of the corners of the songs, this album is not a nostalgic affair. Rather it marks the emergence of an artist fully coming into their own.
The KVB  –  Only Now Forever
The KVB release their sixth album, entitled Only Now Forever via Invada Records. Whilst holding evident inspiration from previous times, the sound this London-founded duo present is progressive and distinctly new in every sense. Idyllic at times; gritty in others, each bar is as enchanting as the last, leaving you in a melancholic trance. Offering poignant lyricism that explores modern anxieties that plague many, the duo manage to imbue feelings of empowerment, fighting such struggles with a deceivingly sanguine sound. This seamless juxtaposition is perhaps their best trait. Will appeal to fans of Depeche Mode, The Soft Moon, New Order, Nine Inch Nails and My Bloody Valentine.
The KVB  –  Of Desire
The fifth album from UK darkwave duo The KVB is released on Invada Records. Of Desire is Kat Day and Nicholas Wood's second release on Portishead member Geoff Barrow's Bristol-based label. It follows a string of releases for operations like Downwards, Minimal Wave sublabel Cititrax and Ukraine's ~taqueOT, most of which explored a moody shoegaze aesthetic. The recording of In Deep saw the The KVB raid Portishead and BEAK> man Geoff Barrow's synth collection, as well as roping in Sonic Boom to master it. Their most fully formed record and considered in terms of dynamics, arrangements and instrumentation, taking in influences such as Death In Vegas, Scott Walker and Roxy Music, The KVB have managed to create something that is at once familiar and yet inventive and original.
Cocteau Twins – Treasure Hiding: The Fontana Years
There was perhaps a sense, after a while, that the world was taking The Cocteau Twins for granted. Late Eighties reviews had routinely described them as The Voice of God, yet 4AD, concerned that we'd get tired of appreciating the rarefied genius which shimmered in front of our noses, would keep reminding us that they were truly special. The irony was that The Cocteaus were themselves evolving, morphing, reconstituting and taking on new shapes. This wasn't widely registered at the time. It can be now, as The Fontana Years demonstrates a musical marvel which still makes your ears feel like they're sucking citrus fruits after years of licking ashtrays, while the rings of Saturn crash-land in your front room. This 4-CD set brings together the two albums the band recorded for Fontana along with B-Sides, EP's, Radio One sessions and the odd rarity. The set was mastered at Abbey Road from the original tapes and approved by Robin Guthrie. Housed in a study box designed by James Issacs – the booklet contains photos a discography from the era as well as a sleeve note by noted author Chris Roberts.
Beta Band  –  The Three Eps (20th Anniversary Remaster)
Arguably one of the most acclaimed and loved bands of the past 20 years, by both fans and their musical peers alike, The Beta Band formed in St. Andrews, Scotland, in 1996. Innovative and singular, their unique musical and aesthetic approach to everything they did set them far apart from their musical contemporaries. Together for a relatively short period of time, the three albums and three EPs they released between 1996 and 2004 would nonetheless help define them as one of the most exciting and cherished bands of their generation. After acquiring the Beta Band's catalogue last year, Because Music reissue their releases, with a double vinyl edition featuring the EPs Champion Versions, The Patty Patty Soundand Los Amigos Del Beta Bandidos with remastered tracks and coloured vinyls, to celebrate the 20th anniversary of the 1998 compilation.
Tokyo Police Club  – TPC
If the universe had tilted the tiniest bit, there would be no TPC – the not-quite self-titled fourth (and best) Tokyo Police Club album. By 2016, singer-bassist and chief songwriter Dave Monks had settled into life in New York City; he made a solo record and did some co-writing. Drummer Greg Alsop was living and working in L.A. Keyboard player Graham Wright and guitarist Josh Hook remained in the band's native Canada. Tokyo Police Club created songs via e-mail, thinking they had enough natural chemistry and experience to make that setup work. But eventually, the lack of friction meant there was less musical spark, and it dawned on everybody that the end was near. There was resignation, not anger, when Wright, Alsop, and Hook told Monks they were done with the band. After putting aside the idea of splitting up and back-burnering their commercial expectations, there was just one thing left to do: go to church. Specifically a church in rural Ontario, where the foursome could recapture the energy of their early years by playing in a room together. Songs that Monks had written were abandoned when they didn't feel right for this new energy, and TPC started to take shape, built on camaraderie and esprit de corps.
Monks' friends could once again help shape his songs into TPC songs, and the batch that ended up on the record aren't quite like anything they'd done before. Album opener New Blues signals that Tokyo Police Club doesn't need a racing tempo to introduce themselves; Pigs takes a sneering look at record-business politics; Simple Dude is unabashedly horny. Not giving a fuck—or, more accurately, only giving a fuck about those things closest to your heart—paid off. It's the channeling of energy, which flows into every song on TPC, that makes the record their best. They're through being cool, through doubting themselves, and through wasting time on ancillary things. TPC is self-titled, almost, because it's Tokyo Police Club circa 2018—scarred but smarter, fully re-energized.
Peter Holsapple vs Alex Chilton – The Death Of Rock
Newly discovered recordings of early solo Peter Holsapple and Like Flies On Sherbert–era Alex Chilton. Liner notes by Peter Holsapple and author / filmmaker, Robert Gordon. Previously unseen photos from the collections of Peter Holsapple and Pat Rainer. It's 1978 at Sam Phillips Recording Service in Memphis, TN. Peter Holsapple had rolled into town chasing the essence of Big Star. He hooked up with musician / engineer / friend-of-Big-Star, Richard Rosebrough after approaching, and being turned down by, Chris Bell who Holsapple had hoped might be interested in producing him. Together Richard and Peter started laying down tracks during the off hours at the studio. Chilton meanwhile, was knee deep in the making ofLike Flies On Sherbert, also being tracked at Phillips. He told Peter, "I heard some of that stuff you're working on with Richard . . . and it really sucks." Alex promised to come by and show Peter "how it's done." The results? Alex's tracks definitely line up with the chaos found on Flies, while several of Peter's songs found homes on The dB's albums (Bad Reputationand We Were Happy There) and on an album by The Troggs (The Death Of Rock retooled as I'm In Control), so not a loss at all. What we have in these newly discovered tapes, is a fascinating pivot point with both artists moving past each other headed in distinctly different directions. Chilton moved toward punk/psychobilly as he began playing with Tav Falco's Panther Burns and produced The Cramps debut, Songs The Lord Taught Us, within a few months of these recordings. Holsapple was off to New York to audition for The dB's and enter the world of "sweet pop." Liner notes by Peter Holsapple tell the story of these recordings firsthand and author / filmmaker / Memphian, Robert Gordon, helps pull the time and place into focus. Previously unseen photos included in the package are drawn from the collections of Peter Holsapple and Pat Rainer. Produced by Cheryl Pawelski with mastering by Mike Graves at Osiris Studio and Jeff Powell at Take Out Vinyl / Sam Phillips Recording Service in Memphis, who brings it all right back to where it started.
John Hiatt  –  The Eclipse Sessions
The Eclipse Sessions, John Hiatt's newest album, offers up his strongest set of songs in years. Long celebrated as a skilled storyteller and keen observer of life's twists and turns, Hiatt can get at the heart of a knotty emotion or a moment in time with just a sharp, incisive lyric or witty turn of phrase. The 11 tracks presented in The Eclipse Sessions, from the breezy opener Cry To Meto the stark Nothing In My Heart, the lost-love lamentation Aces Up Your Sleeve to the rollicking Poor Imitation Of God, demonstrate that the singer-songwriter, now 66, is only getting better with age, his guitar playing more rugged and rootsy, his words wiser and more wry. Hiatt goes all in with The Eclipse Sessions. There's a grit to these songs – a craggy, perfectly-imperfect quality that colours every aspect of the performances, right down to Hiatt's vocals, which are quite possibly his most raw and expressive to date. "They ain't pretty, that's for sure," he says about the creaks and cracks that punctuate his phrases in songs like Poor Imitation Of God and One Stiff Breeze. "But I don't mind a bit. All the catches and the glitches and the gruffness, that sounds right to me. That sounds like who I am." The Eclipse Sessions is the sound of an artist not only living in but also capturing the moment.
Spacemen 3 – Forged Prescriptions
Forged Prescriptions is a double album by Spacemen 3, containing alternative takes and demo versions of songs from their album The Perfect Prescription, plus some previously unreleased tracks. In his liner notes
Jeff Buckley –  Live In Pilton UK, June 24, 1995
Recorded in Pilton, Somerset, England at the legendary Glastonbury Festival – running nearly 50 years now, since 1970 – on June 24, 1995, this is one of Jeff Buckley's most famous live recordings. Raw, heavy, heartfelt, and deeply emotional, the set is comprised almost entirely of Buckley originals, mostly off of 1994's Grace as well as one unreleased track and an unexpected cover of the MC5. Required live listening for any fan of this great 90s artist gone way too soon, who left only a small but nearly perfect legacy of recorded music.
The Rolling Stones – The BBC Sessions 1963-1965
Amazing early live BBC recordings from The Rolling Stones, even including recordings made before the release of their first record. Essential stuff for any fan of the greatest rock and roll group of all-time, including a ton of their great early R&B and blues cover versions! Including early Stones classic covers like Memphis, TN, It's All Over Now, and Hi-Heel Sneakers, this is a party on wax. Nothing beats early Stones with Mick and Keith wailing and the band as amped up as they ever were! Classic.
Small Faces – The BBC Sessions 1965-1966
Collecting some of their earliest BBC sessions onto one disc this is Steve Marriott and his Small Faces at their absolute rocking R&B rave up best. Featuring classic originals like Watcha Gonna Do About It, E Too D, and Understanding, as well as killer covers of Motown and Otis Redding, this set is guaranteed to get you go-go'ing on the dancefloor. The greatest UK blue eyed R&B group of all-time at their live best.
The Kinks – The BBC Sessions 1964-1967
Spanning tracks from the classic 1964 self-titled debut to their 1967 masterpiece Something Else by the Kinks, this collection features nearly two dozen Kinks klassics, recorded live on the BBC. With stunning sound quality and a near perfect group of songs, hear the Davies Bros and Co. at their live, raw best. From the psych-pop brilliance of David Watts to the foot-pounding R&B of All Day And All Of The Night this collection runs the full spectrum of The Kinks' sound. Essential live cuts from one of the top British Invasion and psychedelic era groups!
This Weeks Releases —-
Anna St. Louis – If Only There Was A River – Woodist
Daniel Brandt – Channels – Erased Tapes (Indie Exclusive)
John Grant – Love Is Magic – Bella Union (Deluxe)
Kurt Vile – Bottle It In – Matador (Indie Exclusive)
Yves Tumor – Safe In The Hands Of Love – Warp
Factory Floor – A Soundtrack For A Film – Heart Of Data (Indie Exclusive)
A Certain Ratio – The Graveyard & The Ballroom – Muts (Indie Exclusive)
Silicon Teens – Music For Parties – Mute
William Basinski & Lawrence English – Selva Oscura – Temporary Residence (Indie Exclusive)
Goatman – Rhythms – Rocket Recordings (Indie Exclusive)
Groundhogs – Blues Obituary – Fire Records (Indie Exclusive)
The Fall – I Am Kurious Orange – Beggars Banquet
Eric Random – A Boy Alone – Dark Entries
Talking Drums – Courage – Dark Entries
Cyrnai – To Subtle Drive – Dark Entries
Tess Parks & Anton Newcombe – Tess Parks & Anton Newcombe – A Recordings
Holger Czukay – Rome Remains Rome – Gronland
Holger Czukay – Der Osten Ist Rot – Gronland
Haley – Pleasureland – Memphis Industries (Indie Exclusive)
Exek – A Casual Assembly – Superior Viaduct