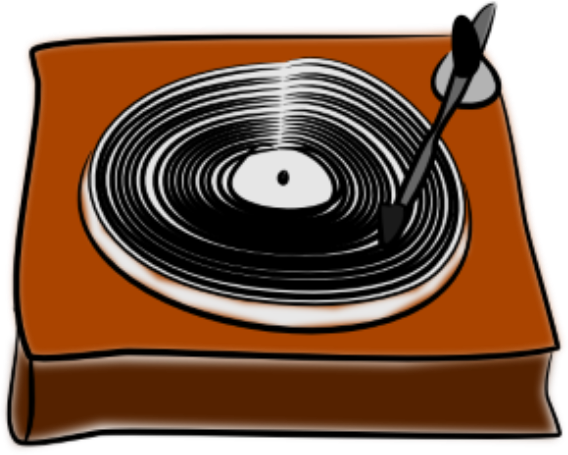 The album of the week shines in every facet of its existence. Phosphorescent (aka Matthew Houck) has meticulously crafted an intensely warm album of americana pop, drawing together a multitude of instrumental textures – from guitars and pedal steels, to synths, to his own voice – and yoking them into perfect harmony. his lush melodies are executed with the utmost sincerity, giving his music a widescreen poignancy.
There are many more tasty treats out this week…big thief vocalist Adrianne Lenker has struck out on her own with an absolute pearl of an album. sweet & understated, this collection of songs poured out of her in the moments between performing & practicing with her band, resulting in her most intimate work yet. that's on very limited glow-in-the-dark vinyl, for people who like to listen with the lights off. picking up the tempo a little, Molly Burch's country pop sophomore features that same beautiful, warbling voice channelled through a stronger, more confident set of songs founded upon indelible melodies.. we've also been loving the debut from kentucky's the Other Years, whose angelically pure vocal harmonies, underpinned by a sweet backing of violin & banjo, are a thing of simple beauty. this is the perfect album to come home to after a strenuous day – trust. predictably, Cat Power's new album is a stone-cold stunner! her largely acoustic set of folk-tinged, blues-tinted songs continue to prove her to be one of the strongest songwriters working today.
Further recomendations Throwing Muses' Kristin Hersh delivers another powerful solo album of darkly melodic scuzz-songwriting Will Hoge injects his rumbly-voiced country with an invigorating dash of soul and an exhilarating bolt of rock bravado;  it's also worth knowing that Blood Orange's 'negro swan' is finally in on vinyl, amy helm's red vinyl lp has finally popped in & settled its round little body into our shelves. & Marie Davidson's excellent new record – which had me & mark jiving away.
Reissues this week, Bloc Party's classic debut 'silent alarm' arrives for the very first time on sturdy 180 gram vinyl. john Lennon's 'imagine' gets a new stereo remaster, along with a bounty of alternate mixes & alternate takes that offer tremendous insight into his recording process. and possibily the greatest guitar album ever Television's very seminal 'Marquee Moon' is in on blue vinyl, with a bonus disc of alternate versions – yum!
John Lennon  –  Imagine (2018 reissue)
this truly unique edition of one of the most iconic albums of all time sees the timeless record remastered with a new stereo remix and some additional non-album singles.
digging through extensive archival content, Yoko and her team deliver us an incredibly personal journey through the entire songwriting and recording process – from the very first writing and demo sessions at John's home studio at tittenhurst park through to the final co-production with Phil Spector – providing a remarkable testament of the lives of John Lennon and Yoko Ono in their own words. ***the deluxe 2cd comes with an extensive bonus disc of different mixes, demos and alternate takes. *** ***the super deluxe boxset comes with an incredibly vast array of different mixes, demos and alternate takes, the restored 'Imagine' and 'Gimme Some Truth' films and a 120 page hardcover book documenting the album's creation***

Adrianne Lenker – Abysskiss
the big thief vocalist lays down a mesmerising set of songs that are hushed & disarmingly intimate, in which we climb into her consciousness without encountering any barriers & revel in the sweet beauty of her gentle melancholy.
the songs chosen for this collection were the songs that felt the most alive in the room. these are not castaways or b-sides. some of these songs have been alive for years while some were written just days before the recording session. with this collection, Lenker further illuminates to the listening public that she is a songwriter of the highest order, following her voice & the greater voices that pass through her with an unflinching openness & clarity of translation. "it's an invitation to peer into the hidden spaces of an extraordinary modern songwriter, where calm & quiet moment prompt superlative work"
Phosphorescent  –  C'est La Vie
Matthew Houck has crafted an electrifying collection of songs that blend a dreamy, psychedelic americana aesthetic with solid pop foundations that never fail to engage.
this album reveals a crystallisation of what made 'Muchacho' such a breakout record release — a little sweetness and a little menace, sometimes boot-stomping and sometimes meditative. the magic of Matthew Houck's music has always been the way he weaves shimmering, almost golden-sounding threads through elemental, salt-of-the-earth sounds. it's not experimental, exactly, but it's singular and it's definitely not traditional. that knack, the through-line across the phosphorescent catalogue, is front and centre here. fans of bon iver, iron and wine, bonnie prince billy, damien jurado and okkervil river will love this! "songs of experience make up Matthew Houck's heavenly seventh"
Molly Burch  –  First Flower
a walk through Molly Burch's most intimate thoughts – broken friendships, sibling relationships and overwhelming anxiety – 'First Flower' is a bright, beautiful album peppered with moments of triumph with Burch's voice as strong and dexterous as ever.
opening track "Candy" is a swinging, playful hit, while "Wild" deals with pushing away fear. title track "First Flower" is classic Burch, a simple love song that gives you goosebumps when she breaks into the chorus. but the album's true stand-out is "To the Boys", a courageous, sassy fuck-you to her own self-deprecation where she learns to love all the things she hated about herself. if you enjoyed angel olsen's 'My Woman', this is the album for you. "more dreamy, torchy country-pop goodness from this Austin breakout"
Ron Gallo –  Stardust Birthday Party
Ron Gallo's punk-poet persona remains intact, backed by a generous injection of scuzz and fuzz.
"the details of my path are pointless because everyone's path is different. it is about me sitting with myself for the first time and confronting the big question 'what am i, really?' it's about the love and compassion for all things that enters when you find out you are nothing and everything. i think at one point i wanted to change the world, but now i know i can only change myself, or rather just strip away everything that is not me to reveal the only thing that's ever been there. and that's what this album is about, it's me dancing while destroying the person i thought i was, and hopefully forever". fans of oh sees, ty segall and warm drag should check this out
Cat Power  –  Wanderer
Chan Marshall's return to the folkier, bluesier side of the tracks is very welcome on this lustrous set of understated, yet quietly powerful, acoustic ballads.
produced in its entirety by Marshall, 'Wanderer' includes appearances by long-time friends & compatriots, as well as guest vocals courtesy of Lana del Rey & an exquisite cover of Rihanna's 'Stay'. the 11 tracks encompass "my journey so far," says Marshall. "the course my life has taken in this journey – going from town to town, with my guitar, telling my tale; with reverence to the people who did this generations before me. folk singers, blues singers, & everything in between. they were all wanderers, & i am lucky to be among them." "the set has both strength & a lean, lustrous beauty, tapping Carole King-style classicism & american folk standards"
Swearin' – Fall Into The Sun
their scuzztastic reunion has gifted us a blissful set of melodic bangers that go hard on distortion and easy on the ears.
much like the band's previous albums, Gilbride anchored the recording and producing of the record, but this time around, the band worked to make the process feel more collaborative than ever before. "i feel like this was the first time i could look at a Swearin' record and say that i co-produced it, and that felt really good," said Crutchfield. Crutchfield and Gilbride always had an innate ability to mirror the other's movements in songs, but here, they build a focused lyrical perspective across their songs, one that's thankful for their past, but looks boldly toward the future. fans of rilo kiley, the beths, speedy ortiz and forth wanderers need to check this out!
Kikagaku Moyo – Masana Temples
the psych-prog quintet return with a serene set of wah-heavy motifs, seasoned with moments of exquisitely delicate, hushed vocals.
more than the literal interpretation of being on a journey, the album's ever-changing sonic panorama reflects the spiritual connection of the band moving through this all together. inspecting the harmonies and disparities between their evolving perspectives, the group reflects the emotional impact of their nomadic paths. the music is the product of time spent in motion and all of the bending mindsets that come with it. fans of minami deutsche and sundays & cybele should check this out.
Kristin Hersh  – Possible Dust Clouds
enveloping the juxtaposition of the concept of 'dark sunshine', this brooding solo album expands her off-kilter sonic vision; a squally, squeaky cocktail of discordant beauty.
feedback and phasing gyrate from simply strummed normality, imagine Dinosaur jr and My Bloody Valentine cranking up a Dylan couplet. messing with both extremes of the sonic spectrum: atonal and arrhythmic, a unique sound and a glorious return to form for one of alternative rock's true innovators. "sometimes the most subversive thing i can do musically is adhere to standard song structure, sometimes the creepiest chords are the ones we've heard before, twisted into different shapes" – Kristin Hersh, july 2018. "the prodigious output and commitment to quality is pretty staggering, but then Kristin Hersh is a very, very special musician."
Father John Misty – Live at Third Man Records
Live at Third Man Records covers songs from the first three of his albums, heard here stripped totally bare, you lucky tikes.  In September last year, Josh Tillman stopped by Third Man's Nashville headquarters on an otherwise ordinary Tuesday afternoon and surprised them with a lunchtime solo, acoustic set before his sold-out Ryman Auditorium performance. They, of course, had our 1955 Scully Lathe warmed at the ready to capture the occasion. As is typical for direct-to-acetate recordings in the Blue Room, Josh warmed up the room (and our engineers) with two songs before they started cutting the LP. He began with the debut performance of his newly penned Mr. Tillman(foreshadowing its release as the first single on God's Favorite Customer 9 months later). They then used the second song as an opportunity to carve a 12" on-the-spot single of Now I'm Learning to Love the War, which was promptly handed it to a lucky attendee for safe keeping. If you want to know more about that, you'll have to scour the depths of FJM's fan net. Live at Third Man Records covers songs from all three Father John Misty albums out at the time of its recording, heard here stripped totally bare
Will Hoge  –  My American Dream
Hoge gives it his all on this blazing album of gritty, country soul, newly infused with a furious rock energy.
with 'My American Dream', Hoge hopes that others will follow his lead, see the world through someone else's eyes, and maybe begin to fix the mess we're living in. "i don't want to write songs telling people how they should feel" Hoge says. "if anything, maybe there's a 16- or 17-year-old kid in the small-town south who has rumblings of these feelings but doesn't have anybody in his little community to go, 'hey man, think about it like this for a second. here's another group of people's perspectives'". fans of chris stapleton, lydia loveless, steve earle's 'copperhead road' and nikki lane will love this!
Arc Iris  –  Icon of Ego
the trio's third is a vividly expressionistic record that reflects their protean talents, creating an avantgarde experimental pop that's entirely their own.
'Icon of Ego' finds a stronger, more experienced band. the band has evolved into a concentrated pop-prog explosion, mixing styles with disparate elements that captivate and surprise. with heavy synthesiser work by Tenorio and Jocie Adams, and seemingly impossible transitions executed effortlessly by Belli, the songs here carry a thick, analogue electronic sound that harks back to the '70s. presiding over these are Adams' powerful vocals that house the energy under pop forms. fans of cocorosie and deerhoof should check these guys out.
Terry – I'm Terry
the Melbourne quartet capture their particular kind of witty diy, garage pop beautifully on this lp.
there are few rules in Terry's world. "they seem to make a song out of whatever sounds good to them. the only stylistic consistency is in their hat wear. terry are like Steely Dan or 10cc. both bands make me queasy after a certain point. Terry probably also make me a bit queasy, singing about police beatings and nationalism and all that. but they're not out to hurt you. they're like the kindly bearer of bad news. Terry puts it in terms that speak to me. it's a tragicomedy." – fans of the go-betweens, courtney barnett and rolling blackouts coastal fever need to hear this.
Soccer Mommy – Henry / I'm on Fire
Soccer Mommy aka Sophie Allison puts her own heavenly spin on the boss' timeless classic, plus reworks the lead track from her obscure 2016 album 'For Young Hearts', previously only physically available as a rare cassette release. we think she's done Bruce proud. Soccer Mommy is a must for fans of snail mail, phoebe bridgers, lucy dacus and julien baker.
Kevin Morby – Live at Third Man Records
Kevin Morby performs two tracks for third man, stripping them down and revealing something completely new, in relation to their studio counterparts.
Formally a member of New York folk group Woods, Kevin Morby has made a name for himself with his four acclaimed solo releases. these songs, "Destroyer" and "Black Flowers", come from his third record 'Singing Saw'. "Destroyer" is an autobiographical minimalistic keyboard ballad, a distant cousin of the full band album version. "Black Flowers" on this single borrows less from the sweeping orchestras of leonard cohen's catalogue and more from the melancholic austerity of bert jansch.