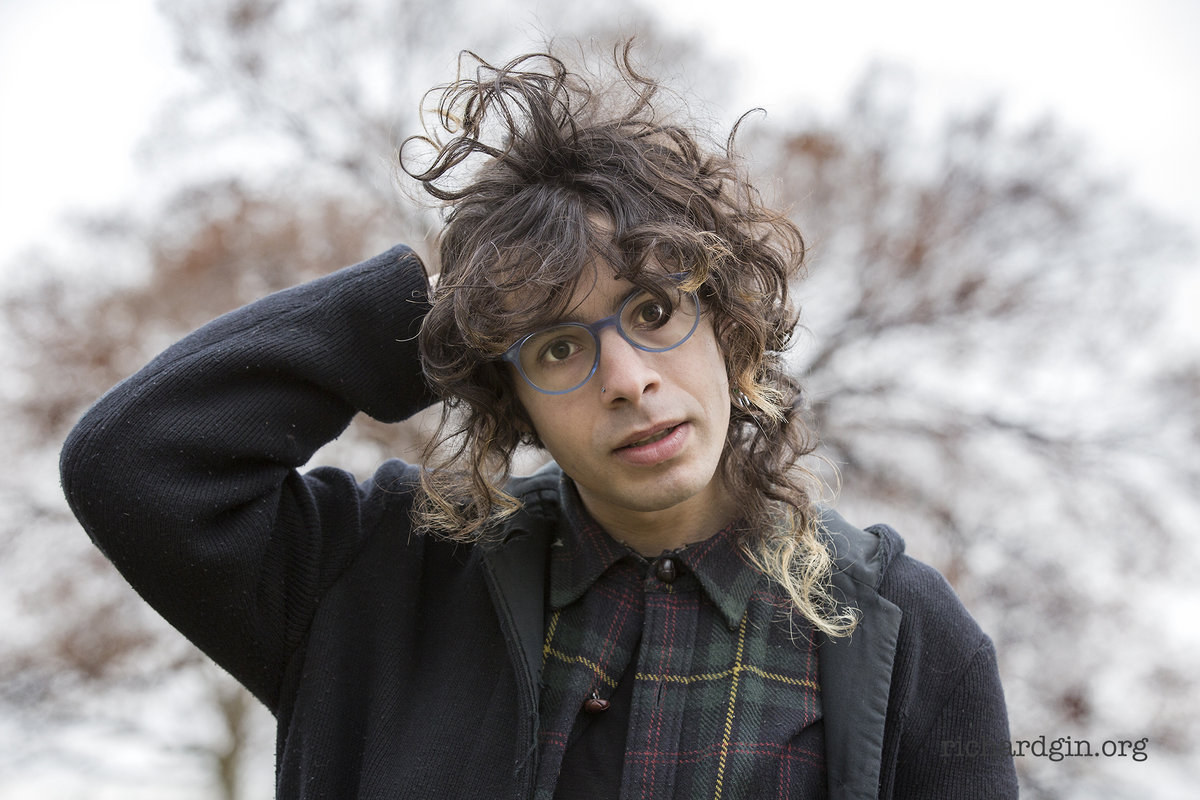 Told Slant, is the solo project of Brooklyn songwriter Felix Walworth, is releasing a new album, "Point the Flashlight and Walk", out on November 13th via Double Double Whammy. Following previous singles "Family Still," "No Backpack" and "Run Around the School," Walworth shared "Whirlpool" this month. It's a bare track centered on acoustic guitar rhythms and the precious, yet often tragic idea of what it is to really know a person. Told Slant is the solo recording project of Brooklyn songwriter Felix Walworth (they/them). Known for their bare, down-tempo, guitar-driven arrangements and understated lyricism, Walworth is their first album in four years, Point The Flashlight and Walk.

On Told Slant's third full-length and most complex work to date, Walworth uses Point The Flashlight and Walk to explore the limits of devotion. How deeply can one sublimate themselves through devotion to another? What is lost and gained when that devotion is ruptured?. The album weaves through hypnotic rhythms, tumbling piano, and delicate harp, continuously complemented by Walworth's keen ability to evoke tangible intimacy through vocals and unconventional percussion. Tracks like "Family Still" and "No Backpack" dive headfirst into the theme of devotion and encapsulate the graceful and layering arrangements that shine through the album. It's an adventurous and personal collection of songs, employing new instruments and avoiding the song structures Told Slant fans are used to. The album title itself becomes a repeated mantra for the listener by the third track "Flashlight On."

Written and recorded in solitude in their bedroom, the creative process of making the record mirrors its narrative subject; the result being a layered arrangement built from the bottom up through experimentation, failure, failure, more failure, and inspiration.
"Family Still" is a poetic exploration of interpersonal dynamics. "Power isn't taking / It's making you give in freely / And I hope you don't come home / and think it's enough to be near me," Felix Walworth sings in a gentle tone on this single from Told Slant's latest album Point The Flashlight and Walk. This layered acoustic track excels in its dissection of the complicated shades of intimacy: "What can be said of desire / when every longing instilled in my heart was instilled in such a violent world?"
Told Slant – "Whirlpool" Directed by V Haddad Shot by Emily Sprague Preorder Told Slant's "Point The Flashlight And Walk" on Double Double Whammy . Told Slant is a bedroom punk band from New York, the music of Felix Walworth.
Told Slant is now: Felix Walworth, Oliver Kalb, Gabrielle Smith, Emily Sprague. Told Slant's third album, "Point The Flashlight And Walk", is out November 13th, 2020.