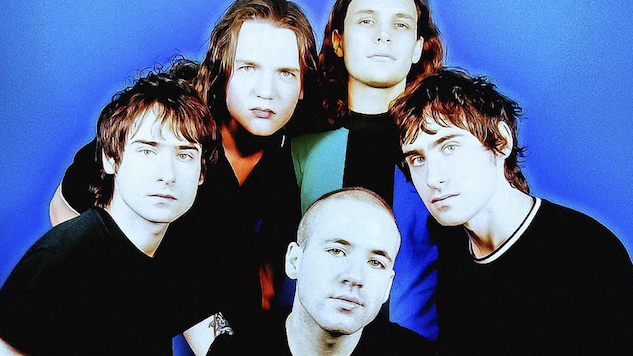 White Reaper, the raucous garage-punk band from Louisville, Ky., are back with an equally vivacious new single, "Might Be Right." The Kentucky rockers have also announced that they are now signed to Elektra Records.
Vocalist/guitarist Tony Esposito recalls in a statement, "I remember seeing the big Elektra 'E' on the back of so many of my favorite Cars, Doors, Queen and Metallica records. I still can't believe it." Drummer Nick Wilkerson adds, "It's awesome to be a part of a label with such rich history."
In White Reaper's new track, Esposito's amplified vocals coincide with Nick Wilkerson's turbulent beats, Sam Wilkerson's pounding bass lines, Ryan Hater's lively keyboard chords and Hunter Thompson's dynamic electric guitar shreds. Elements of nu-disco and pop intermingle with the band's signature garage-punk sound.
The official music video depicts each member performing with their respective instrument, A neon sign glistens, showcasing the White Reaper logo as rotating spotlights swirl around the band. Primary-colored backdrops and various split screen visuals are utilized throughout the video's almost four minutes.
White Reaper's latest single is their first new music release in two years. The group's last LP, 2017's The World's Best American Band, reached critical acclaim, and featured tracks like "Judy French," "Daisies," "Eagle Beach" and its title track. 2015's White Reaper Does It Again spawned fan-favorites like "Make Me Wanna Die" and "Sheila," as they crafted their now well-renowned sound