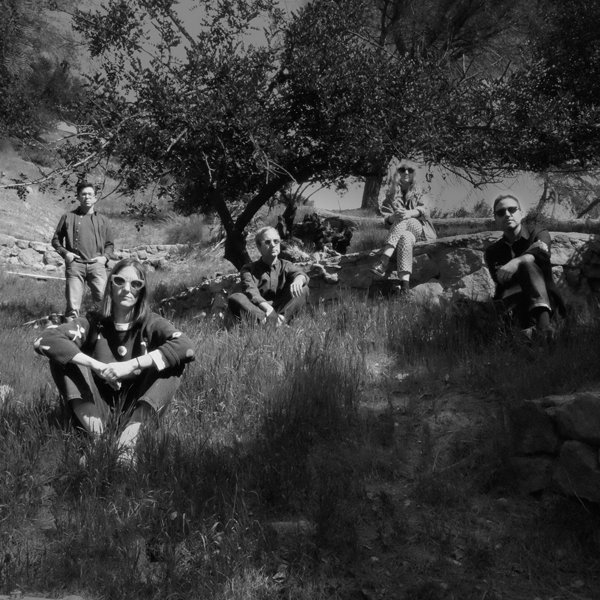 Former Pains of Being Pure at Heart bassist Alex Nadius leads Los Angeles band Massage whose debut album, Still Life, was produced by Jed Smith (My Teenage Stride) and will be out June 25th. Opening cut "Half a Feeling" has a definite Jesus & Mary Chain vibe to it.
The kind of music Massage makes — sunny, bittersweet, tender — is less a proper genre than a minor zip code nested within guitar pop. Take a little "There She Goes" by the La's, some "If You Need Someone" by the Field Mice; the honey-drizzled guitars from The Cure's "Friday I'm In Love", a Jesus & Mary Chain backbeat, and you're almost all the way there. Indie pop, jangle pop, power pop—whatever you call it, pushing too hard scares the spirit right out of this sweet, diffident music, and Massage have a touch so light the songs seem to form spontaneously, like wry smiles.
Still, on their sophomore effort, Still Life, they manage to take a quantum leap forward in song writing, production, and depth, all somehow without seeming to try. These 12 deft songs are full of late-summer sunlight and deep shadows, pained grins and shared jokes, shy declarations of love and quietly nursed heartbreak. Still Life resurrects a brief, romantic moment in the late-'80s, right after post-punk and immediately before alt-rock, when it seemed like any scrappy indie band might stumble across a hit.
The result is the finest batch of songs they've ever produced. From Naidus' velvet-lined JAMC tribute "Half A Feeling" to Ferrer's Let It Be-era Replacements-tinged lament "The Double" to Romano's "In Gray & Blue," these are gold-standard indie-pop gems from emerging masters of the form. The lyrics are downcast, empathetic, and quiet, little sketched portraits of evanescent feelings. "I got half a feeling/you're not the one who's really alive," Naidus sings on first single "Half A Feeling," while overdriven guitar churns up dirt clouds and the do, do-do, POW drumbeat sends the song racing towards sunset. "At the end of the world/Where were you?" he wonders on "At the End or the World," a simple, affecting plea for pure companionship and love as structures large and small crumble outside.
Massage is:

Alex Naidus: Vocals, guitar
Andrew Romano: Vocals, guitar
Gabrielle Ferrer: Vocals, keyboards
David Rager: Bass
Natalie de Almeida: Drums
Releases June 25th, 2021