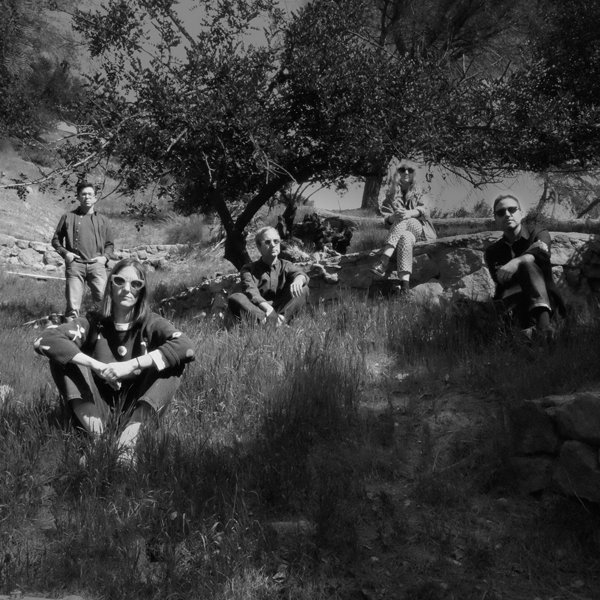 The kind of music Massage makes sunny, bittersweet, tender is less a proper genre than a minor zip code nested within guitar pop. Take a little "There She Goes" by the La's, some "If You Need Someone" by the Field Mice; the honey-drizzled guitars from The Cure's "Friday I'm In Love", a Jesus & Mary Chain backbeat, and you're almost all the way there. Indie pop, jangle pop, power pop—whatever you call it, pushing too hard scares the spirit right out of this sweet, diffident music, and Massage have a touch so light the songs seem to form spontaneously, like wry smiles.
Still Life was more deliberate. Romano, Naidus, and Ferrer split their song writing duties, sending each other demos by email, an arrangement that grew permanent when quarantine hit. The songs brought out competition, even if Romano teases Naidus for denying it. "I own it. I love it," he says. "When Alex sent me 'Made of Moods,' I was blown away. I thought it was the best thing he'd ever written. I got jealous, so I immediately wrote 'In Gray & Blue.'"
The band recorded Still Life with Lewis Pesacov (Fool's Gold, Foreign Born, Peel'd), testing and teasing out new sounds at his intimate backyard studio in Echo Park. Calling it "warm and tender guitar pop," some of "the shoegazey sparkle and endearing moody charm of institutional indie pop spirits like Jesus and Mary Chain, Echo & the Bunnymen and early R.E.M." We hope you like what you hear, too.
Alex Naidus: Vocals, guitar
Andrew Romano: Vocals, guitar
Gabrielle Ferrer: Vocals, keyboards
David Rager: Bass
Natalie de Almeida: Drums
This is a co-release between Mt. St. Mtn., Tear Jerk and Bobo Integral Records.
Releases July 2nd, 2021