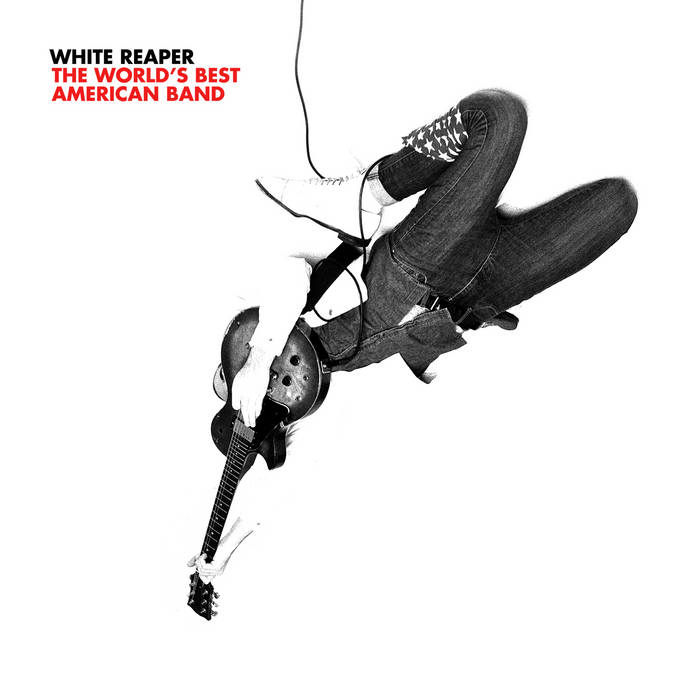 Considering the band called its previous album White Reaper Does It Again, the posturing of White Reaper's latest, The World's Best American Band, remains suitably in character for the brash garage-rock group. In case the title is lost on listeners, the album-opening title track begins with the roar of an excited audience ostensibly greeting Kentucky's self-professed kings of American rock.
Or maybe revival rock, because the 10 tracks on Best American Band nod to the ragged proto-punk of the '60s and '70s, heavy on distortion, howled vocals, and attitude. (It also would have fit in the early 2000s heyday of The Hives, The Vines, The Von Bondies, et al., though White Reaper has a distinctly grittier take.) It's easy to imagine rock fans who complain about the state of current popular music taking a shine to White Reaper.
That's not to say the band's charms are limited to rockists who feel pop culture has passed them by, because Best American Band has plenty of charm. It also has a lot of hooks, particularly in standout songs like the title track, "Little Silver Cross," "Crystal Pistol," "The Stack," and "Another Day." "Little Silver Cross" begins atop a wash of synthesizer and staccato bass that segues into an explosively catchy chorus that recalls The National's "Abel" with strains of Boys And Girls In America-era Hold Steady. But White Reaper has a serrated edge, made more pronounced by the general difficulty of understanding what singer-guitarist Tony Esposito is howling about. The lyric sheet is helpful, if not especially engrossing. ("Another day / No dope / Another day / No fuckin' nose drugs," goes "Another Day.") But it's the whole package that matters here, and taken together, The World's Best American Band has the elements of one of the year's best rock albums.