Watch Lucy Dacus perform a few new songs from her new album 'Historian' at the PledgeHouse day stage. The extraordinary singer songwriter Lucy Dacus, is one of the most heavily-buzzed acts playing Austin this week. Some artists just have a presence, captivating listeners from the first note, and Lucy Dacus is very much among them. Whether her songs come in a quiet wash or a rocking churn, her powerful and expressive voice cuts like an airplane wing through atmosphere, pulling the music up and up and up. Songs like "Night Shift" — the title track to her new album Historian reward the attention with uneasy, engaging lyrics.
You might not have caught the buzz for Lucy Dacus's superb released 2016 album 'No Burden,' but you'd have to have your head in the sand to miss the wild anticipation for her sophomore LP 'Historian.' Her lilting and confessional brand of indie-rock will make for a riveting live set.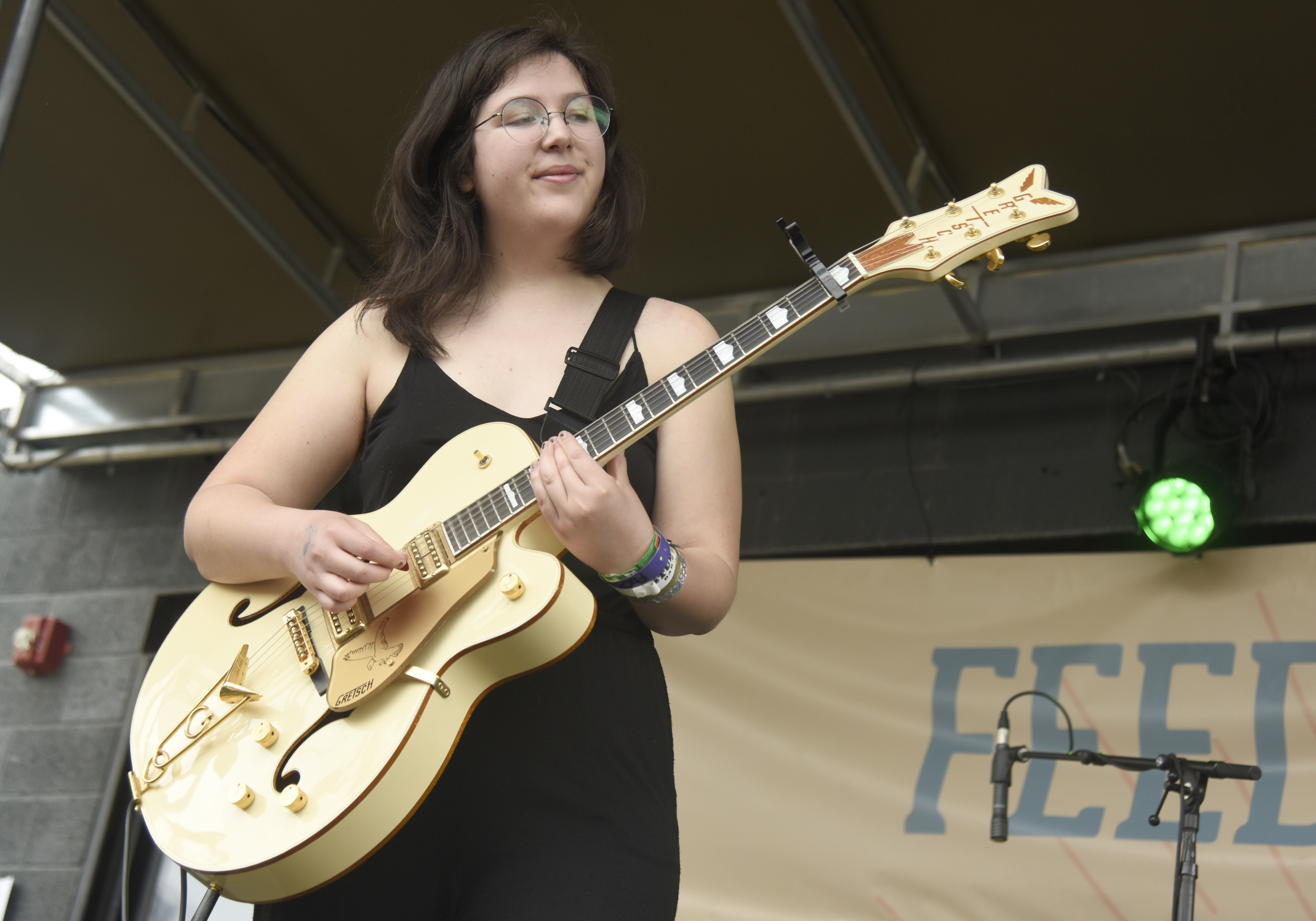 Historian is a record that's great for introspection and Thinking About Your Life™, but it's also the perfect kind of music for a late afternoon outdoor set in Texas, Lucy Dacus's music can feel like a bit of a slow burn, but the layered, aching guitars sound like they're a lost recording session from every influential guitarist from the 90s. It's great.
Songs performed: 0:57 Historians 4:22 Nonbeliever 12:55 Body to Flame 16:32 I Don't Wanna Be Funny Anymore