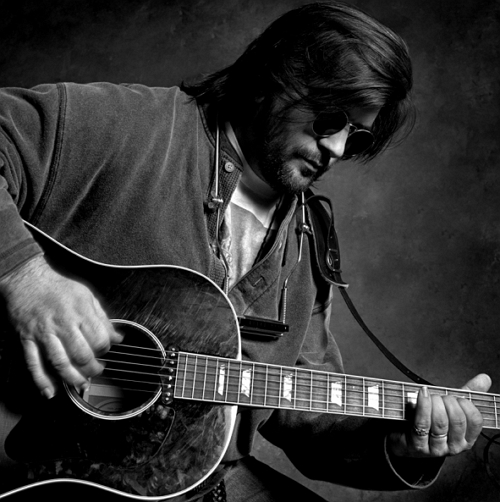 Stephen Fain Earle (born January 17th, 1955) an American rock, country and folk singer-songwriter, record producer, author and actor. Earle began his career as a songwriter in Nashville and released his first EP in 1982. He grew up near San Antonio, Texas, and began learning the guitar at age 11. His breakthrough album was the 1986 album "Guitar Town". Since then Earle has released 16 other studio albums and received three Grammy awards. His songs have been recorded by Johnny Cash, Waylon Jennings, Travis Tritt, Vince Gill, Shawn Colvin and Emmylou Harris. He has appeared in film and television, and has written a novel, a play, and a book of short stories.  These are the best interpretations we can find of Steve Earle singing Bob Dylan's songs.
"Señor (Tales of Yankee Power)"
Steve Earle with Lucia Micarelli  "One More Cup of Coffee (Valley Below)" possibily the best Bob Dylan cover ever, such passion and yearning in every line. When Dylan wrote 'to the valley below' it was deliberate, he took a prosaic sentence, one more cup of coffee before I go and changed it to a biblical epic with that line,
Steve Earle – guitar, vocal Lucia Micarelli – violin, vocal, From "Chimes of Freedom": Songs of Bob Dylan Honouring 50 Years of Amnesty International –
"My Back Pages"
"It Takes a Lot to Laugh, It Takes a Train to Cry",
Fantastic end to the 1996 live MTV show called "To Hell and Back" of Steve Earle performing with the best Dukes line up and the awesome Custer on drums. With a song written by Bob Dylan that was originally released on his seminal album "Highway 61 Revisited", and also included on the compilation album Bob Dylan's Greatest Hits 2 that was released in Europe.
"Masters of War" Musician Steve Earle sings Bob Dylan's "Master's of War." Part of a reading from Voices of a People's History of the United States (Howard Zinn and Anthony Arnove,) Berkeley, California on November 11th, 2006.
Steve Earle: "Was Townes Van Zandt Better Than Bob Dylan?…I'm kinda famous for something I said…I was asked for a sticker for a Townes record that came out in the 80s, I said, Townes Van Zandt is the best songwriter in the world and I'll stand on Bob Dylan's coffee table in my cowboy-boots and say that. 
It wasn't that I thought that Townes was better than Bob Dylan. I just knew that Townes really needed the help more."
Well, I love both Van Zandt and Dylan, and so does Steve Earle. He has done songs by both on several occasions, and he did an entire album with Townes Van Zandt songs. But Steve Earle is the perfect choice to sing any Dylan song.