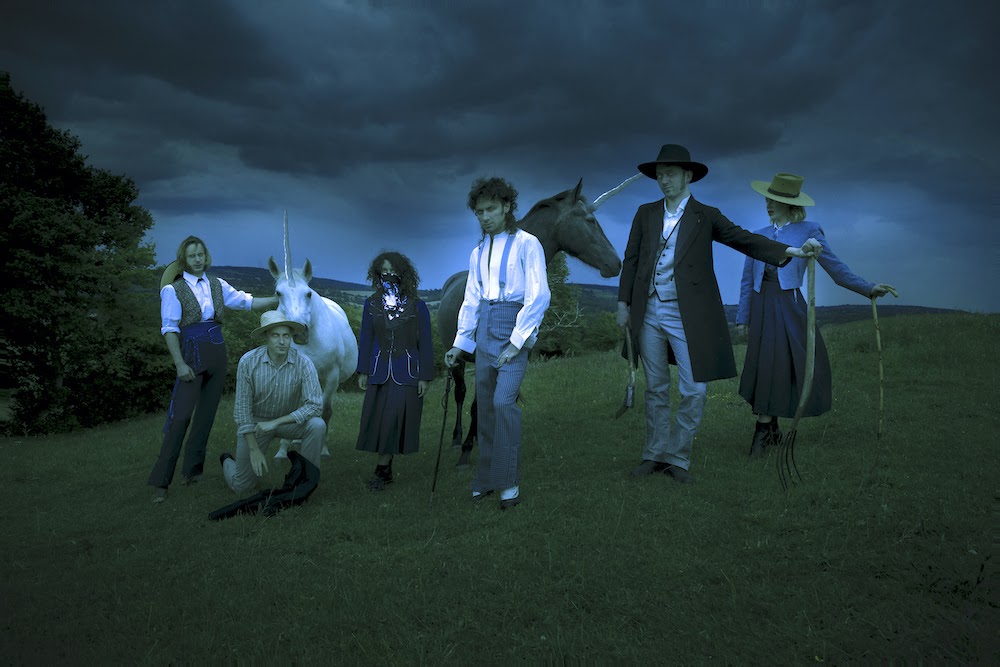 Parisian psyche-pop band La Femme will release their new album Paradigmes via their own label Disque Pointu. Along with the album announcement came the release of its first single "Foutre le Bordel." The track features their trademark explosive energy that sits somewhere between dance-punk and art rock and everything in-between. It's a rocking anthem, one that would go over really well live, whenever it is we are allowed to experience live music again.
"Foutre le Bordel" got the animated video treatment which you can watch below, right after a quote from the band about its creation:
'Foutre le Bordel' is the first fully animated video we've created. We have always been attracted by graphic arts. Originally we wanted to join art schools but none of them accepted us! Over the years, we have drawn lots of our visuals: artworks, t shirts, clothes, fonts, … The Paradigmes font of our next album is one of our drawings too, by the way. Last spring, during the first general lockdown, we thought it would be the best moment to start this animated drawings project, as we had so much free time in front of us. We think it reflects well the image of La Femme and we are happy we finally managed to do it with this particular fast and nervous track, which is made to revitalize a party at any moment! The kind of song that we look forward to playing on stage…!
Pre-order "Paradigmes", La Femme's new album here : https://lafemmemusic.com/