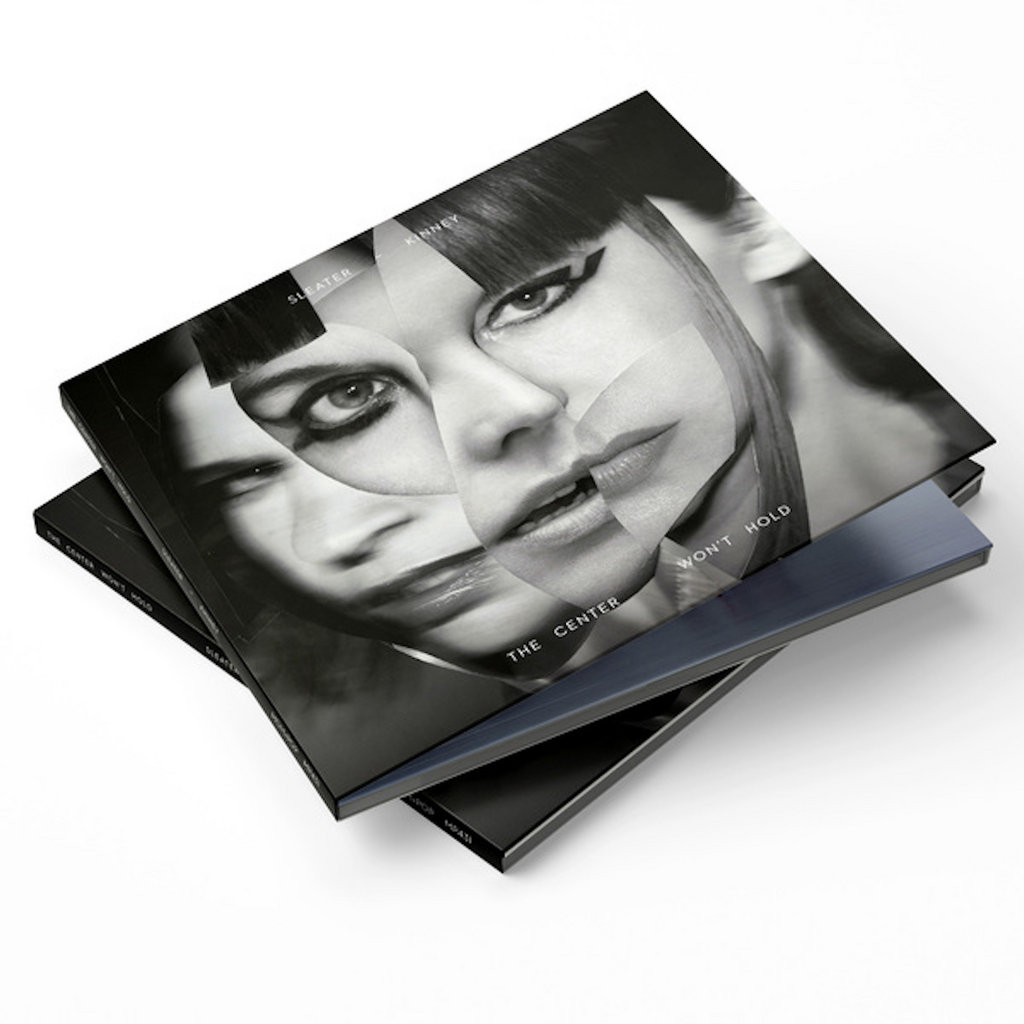 Did Sleater-Kinney have an identity crisis, or did we? On their ninth record, Sleater-Kinney remain resolutely misunderstood, though they've always sounded different from record-to-record. While Sleater-Kinney are a rock band, The Center Won't Hold isn't really rock music—the epic scope and industrial aspects of this words-and-mostly-guitarless offering—courtesy, some might say of producer Annie Clark (though who really knows)—have far more in common with stylized art pop than anything in their back catalog. But its aims are grander, as well, and Sleater-Kinney still bring a vibrating desperation and undimmed punk anger to their music in a way that suits our new era of fraying nerves and grinding anxiety. Carrie Brownstein throws off the Hollywood sparks these days, but it's true believer Corin Tucker whose full heart promises protection from the oncoming terror. "Tell me if you feel like you are lost and alone / I am your friend / You can cover me / Just come over here and give me everything" she sings on "The Future is Here." Her vocals brim with tenderness and compassion, a motherly bookend to the Tucker of 20 years past, who furiously wailed, "Not what you want? It's everything!" And everything it remains.
Sleater-Kinney newest album, The Center Won't Hold, released on August 16th via Mom + Pop Records. The song from it, "Can I Go On," via a lyric video. It comes accompanied by the band's press photo as a duo (Carrie Brownstein and Corin Tucker) in the wake of drummer Janet Weiss unexpectedly announcing at the start of the month that she was leaving Sleater-Kinney only a month and a half before their new album is to be released.
Brownstein had this to say about "Can I Go On" in a press release: "In this song, a woman's desire is used against her, so she turns it into a sinister infectiousness. The narrator finds herself on the brink of self-annihilation, grappling with the paradox of an internal darkness at odds with the pressure to outwardly perform modes of joy, relatability, and likability."
In a previous press release Brownstein also had this to say about recording the album: "Instead of just going into the studio to document what we'd done, we were going in to explore and to find the essence of something. To dig in deeper. It felt like a really crucial part of the process itself, not just the end game."
The Center Won't Hold finds the band experimenting with a slightly more polished sound, thanks to producer St. Vincent (aka Annie Clark), and on a new label in Mom + Pop. Prior to the announcement of The Center Won't Hold, Sleater-Kinney shared the album's first single "Hurry On Home" via a Miranda July-directed lyric video for the track . When the album was announced they shared its second single, "The Future Is Here," Then they stopped by The Tonight Show Starring Jimmy Fallon to perform "Hurry On Home," in what might be Weiss' last public performance with the band. Then they shared the album's title track, "The Center Won't Hold".