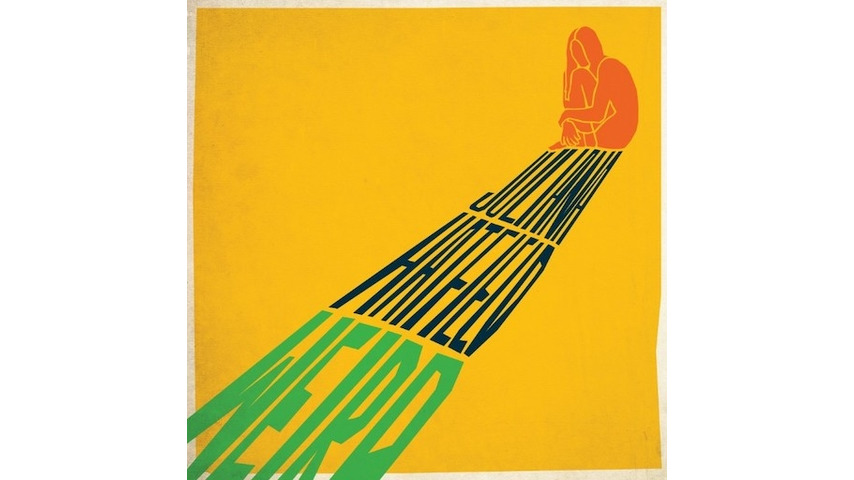 Juliana Hatfield  is back with another album of wry alt-rock storytelling. Weird is her first album since last year's Juliana Hatfield Sings Olivia Newton-John, which was you guessed it an Olivia Newton-John covers album. This new one doesn't disappoint, with her signature brand of fuzzy guitar rock constantly evolving to reflect the times.
Juliana Hatfield skirted on the fringes of punk with various early outfits The Lemonheads, Blake Babies and her own Juliana Hatfield 3 but she never entirely gave in to its edgier extremes. That's not to say that she's ever been prone to restraint and reserve. She can rock to a fearsome degree, and as a woman in a predominantly man's world, she stands toe to toe with Joan Jett, Heart and Chrissie Hynde when it comes to taking an assertive stance.
Hatfield has been especially busy of late, overseeing a re-release of her seminal solo album Hey Babe this past March and releasing her delightful and unexpected covers album Juliana Hatfield Sings Olivia Newton-John just a few months back. The fact that she chose to follow it up with an album titled Weird hardly seems a surprise.
Nevertheless, despite its worrisome title, Weird isn't the eccentric invention of an artist determined to defy convention. Hatfield said she chose the title as a reflection of the fact she feels disconnected and alienated in today's impersonal, high tech, decidedly divisive world.
As she noted in a press release accompanying the album, "I feel weird, I feel like I'm dreaming my life and that I am going to wake up some day."
Given those sentiments, it's little surprise that the songs are bolstered by a generally unsettled sound throughout. Yet rather than opt for a tumult, Hatfield maintains a persistent pulse and an air of determination. That's especially evident in such songs as "Lost Ship," "Staying In," "Do It To Music," and "All Right, Yeah," although in reality there's not a single selection here that isn't marked by Hatfield's arched attitude and a decided mix of determination and defiance. "You can't talk to anyone because you might get cut off, you get these strange signals," she declares on Receiver," one of several songs that describe today's off-kilter attitude. Hatfield, who handles all the instruments save the drums played by Freda Love Smith (Blake Babies, Sunshine Boys) and Todd Phillips (Lemonheads, The Juliana Hatfield Three) gives her guitar a fidgety, slightly left of center sound, raucous to a degree but never far afield of any melodic parameters.
Still, there are some songs that tone down the overt anxiety. "Paid To Lie" purveys a more settled stance while "Sugar" and "Everything's For Sale" are practically effusive compared to the commotion that pervades the album as a whole.
Taken in tandem, Weird provides an apt analogy for those who feel out of touch with a world that's so askew. To some degree, it should also provide assurance for all those who feel the same.