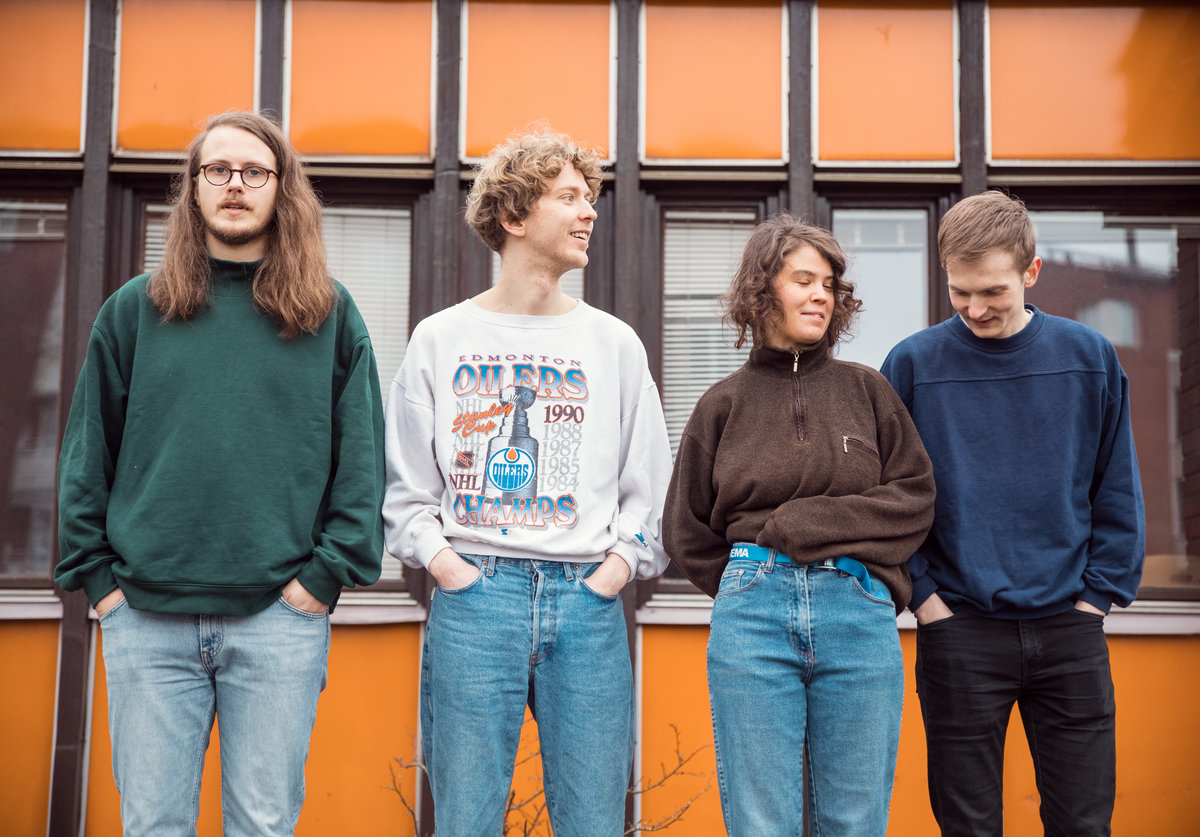 Stockholm four-piece Melby have constantly been growing since their debut with catchy single 'Human' in 2016. In 2019, the band released their acclaimed debut record 'None of this makes me worry' which was followed by tour dates all over Europe. During the pandemic in 2020, the band have worked on new material in a new way. From these sessions, we've previously heard 'Common Sense', 'Old Life' and 'Somewhere New', on April 9th the indie pop gem 'Magic' follows.
On 'Magic', Melby continues to cement their role as one of the most interesting Scandinavian acts around, a band so home and accomplished within their sound that they're now ready to continue to experiment with it without losing their characteristic. The new material was mainly written and straight-away recorded in the studio in close collaboration with producer Alexander Eldefors, this is a completely new way for a band that previously in many cases have toured material for years before recording them
The band often gets compared to fellow Swedes Dungen and Amason but Melby's dynamic sound, with influences from folk, psych, indie and pop, stand out. The quartet's light, semi-psychedelic folk pop is led by Matilda Wiezell's enchanting voice which fits perfectly with Melby's unique musical landscape – a sound that's been called "otherworldly, and wholly brilliant" by The Line of Best Fit.
Are from the band tells us about Magic: "I feel like Swedish culture has a very low tolerance for expressing imagination. Stockholm in particular is a place that demands extreme realism, concrete explanations. This can be really frustrating, and Magic is kind of a free association on that theme, wrapped in a polite, straightforward pop-tune."
The band consists of Wiezell, Are Engen Steinsholm (back-up vocals, guitar), David Jehrlander (bass) and Teo Jernkvist (drums) and formed while living together in a Stockholm shared housing. 
Released April 9th, 2021