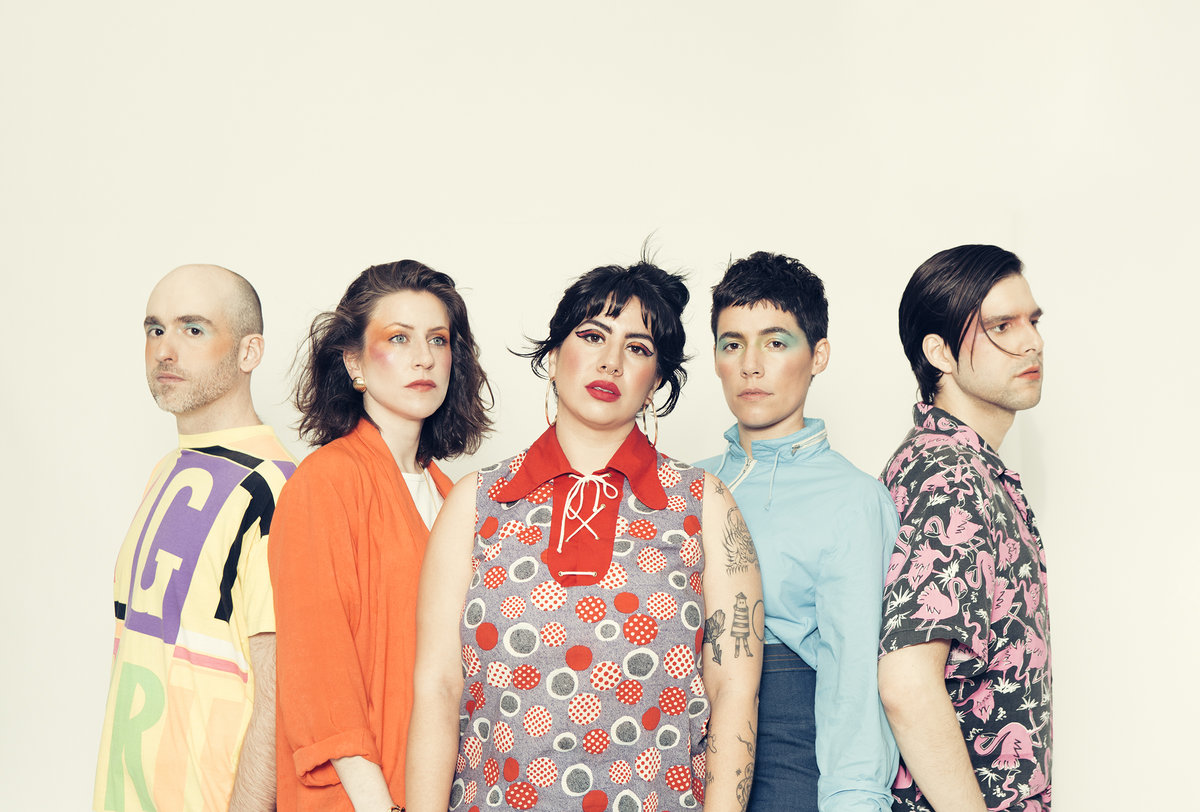 There's a lot of pedigree behind the band Gauche — its members are also in Downtown Boys and Priests — so maybe it's not too surprising that their debut album, A People's History Of Gauche, absolutely goes off, but so it does. They're a young band that has a sense of legacy, willing to engage with punk music on a continuum, and each song feels like a treatise on what it means to be screaming and singing about the same injustices for decades while the status quo remains the same.
Washington, DC's Gauche release A People's History of Gauche, a collective catharsis of anger, frustration, and trauma through creativity. Gauche find their agency and joy through creating and performing music together in 36 minutes of groove-filled power punk. When asked about the genesis of the title of their Merge Records debut, Recorded with Austin Brown (Parquet Courts) and Robert Szmurlo in Brooklyn, NY, and with Jonah Takagi (Ex Hex) in DC, A People's History of Gauche marks the first time the band worked with people outside of their ranks, resulting in a fuller sound that boasts more intricate instrumentation. From the very first line of album opener Flash – Gauche are here to compel us to dance while singing along about society's universal struggles.
Gauche, Washington D.C.'s frantic, elastic, bombastic, ecstatic, anti-capitalist, anti-racist feminist jam band.
"A People's History of Gauche," out now on Merge Records. released July 12th 2019