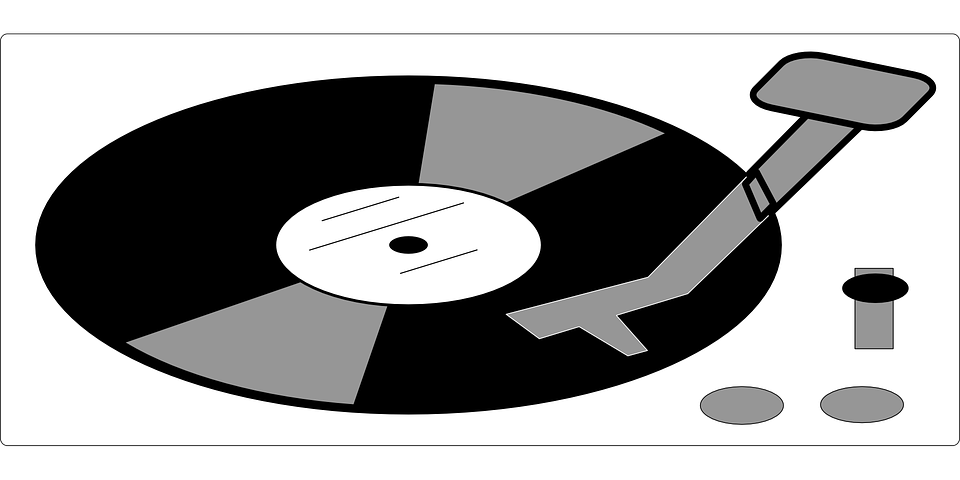 it's just over *One* week now till Record Store Day 2019 and the excitement is palpable. People are already eyeing up the sacred list, marking down their order of priorities, and what a bumper year it is this year too – with an unbeatable set of rarities, exclusives, fancy editions and downright collectables to feast your eyes and ears on.
Notable releases this week : music fans were rewarded with some of the most exciting new releases of the year so far. Natalie Mering, aka Weyes Blood, has released a career-defining LP, Titanic Rising, one of the highest-rated albums of 2019 so far. also received this week the highly-anticipated sophomore LP from D.C. rockers Priests, The Seduction of Kansas. In terms of track releases, we heard new singles from Vampire Weekend, The National and Big Thief plus some great cuts from Julie Shapiro, Field Medic and Porridge Radio.
The David Bowie 'Spying Through The Keyhole' 7″ box set looks great!
Circa Waves bring out a brand new record – limited blue vinyl.
There's a new Weyes Blood album that has had excellent reviews – limited red vinyl.
the New Order 'Movement' box set looks nice – weighs a ton too.
A second set of Motorhead reissues.
Limited coloured vinyl from Music On Vinyl for Matthew Sweet and Within Temptation reissues.
Black vinyl for The Wannadies 'Be A Girl' .
W.H Lung's dinked n limited "Incidental Music" should be first album of note to receive the attention combining it does, the thrust of Krautrock, the shimmer of psychedelia and all the gung-ho decadence of space rock.
W H Lung – Incidental Music
W. H. Lung's arrival at their debut album has been less conventional than most. A trait shared with the music they make, which weaves between shimmering synth pop and the infectious grooves of 70's Berlin. The band never had any intention of playing live when forming, aiming instead to be a primarily studio-based project.
That approach was challenged when they released their debut 10" ('Inspiration!/Nothing Is') in 2017, which meant that they were quickly in demand. Booking requests started to flood in and W. H. Lung found themselves cutting their teeth on festival stages that summer. Though whilst some new bands may have let that interest change the course of the project, W. H. Lung stayed true to their original reticence and worked mainly as a studio band with their formidable live shows kept sporadic.
W. H. Lung have allowed this album to naturally gestate over the course of two years . The result is a remarkably considered debut – the production is crisp and pristine but not over-polished, the synths and electronics radiate and hum with a golden aura and the vocals weave between tender delivery and forceful eruptions. There is a palpable energy to the songs, as experienced in 10 glorious minutes of opening statement 'Simpatico People'.
"I think it's important to erase the distinction between 'high' and 'low' culture," states Joseph E. This colliding of worlds not only exists in the potent mix between whip-smart arrangements, lyrics and seamlessly danceable music but also in the fact that they are named after a cash and carry in Manchester. As Tom P. explains, "I thought it was funny juxtaposing those kind of austere associations with W. H. Auden and other initialed poets, writers, artists, etc. with the fact that it's really just a Chinese supermarket."
Rozi Plain – What a Boost
Rozi Plain has been making music since her brother taught her a few chords on the guitar aged 13. Raised in Winchester, she spent a few years studying art and painting boats in Bristol, where she began collaborating with long-term friends Kate Stables (This Is The Kit) and Rachael Dadd among many others on a thriving local scene. It was there that Rozi made her first two albums, 2008's Inside Over Here and 2012's Joined Sometimes Unjoined, each works of deliciously sad and beautiful pop full of heart-wrenching harmonies dotted with unexpected instrumental flourishes. Released in April 2015 on Lost Map and featuring contributions from Hot Chip's Alexis Taylor among others her last album Friend was a deeply meaningful and wonderfully measured ode to memory, place, companionship and music's remarkable power as an emotional salve. A companion album of remixes, unreleased tracks and radio sessions, Friend Of A Friend, was released in 2016.
Luke Sital-Singh – A Golden State
Luke Sital-Singh releases his third album A Golden State on Raygun Records. The album was produced by Tommy McLaughlin (Villagers, Soak), who also produced Luke's last album, 2017's Time Is A Riddle, and recorded in Portland's Jackpot Studios, famously set up by Elliott Smith, where alumni include R.E.M., Stephen Malkmus, and The Decemberists. A Golden State contains new single Los Angeles, plus the 2018 singles The Last Dayand Love Is Hard Enough Without The Winter.
At its most basic, A Golden State is album of California dreaming. The songs therein reflect a new chapter, and a new mindset for Luke. "Overall, there is this ethereal, positive vibe – without being too cheesy," he says. "There is an Americana fantasy, of wanting to escape to this gorgeous place – but also about what I'm escaping from." The cover artwork, created by Hannah, a four-colour lino cut of the Venice Beach canals, is taken from her upcoming art book, Coastline.
Weyes Blood – Titanic Rising
The phantom zone, the parallax, the upside down—there is a rich cultural history of exploring in-between places. Through her latest, Titanic Rising, Weyes Blood, a.k.a. Natalie Mering, has designed her own universe to soulfully navigate life's mysteries. Maneuvering through a space-time continuum, she plays the role of melodic, sometimes melancholic, anthropologist. Tellingly, Mering classifies Titanic Rising – which was written and recorded during the first half of 2018, after three albums and years of touring – as the Kinks meet WWII or Bob Seger meets Enya. The latter captures the album's willful expansiveness ("You can tell there's not a guy pulling the strings in Enya's studio," she notes, admiringly). The former relays her imperative to connect with listeners. "The clarity of Bob Seger is unmistakable. I'm a big fan of conversational songwriting," she adds. "I just try to do that in a way that uses abstract imagery as well." The Weyes Blood frontwoman grew up singing in gospel and madrigal choirs. (Listen closely to Titanic Rising, and you'll also hear the jazz of Hoagy Carmichael mingle with the artful mysticism of Alejandro Jodorowsky and the monomyth of scholar Joseph Campbell.) "Something to Believe," a confessional that makes judicious use of the slide guitar, touches on that cosmological upbringing. "Belief is something all humans need. Shared myths are part of our psychology and survival," she says. "Now we have a weird mishmash of capitalism and movies and science. There have been moments where I felt very existential and lost." As a kid, she filled that void with Titanic. (Yes, the movie.) "It was engineered for little girls and had its own mythology," she explains. Mering also noticed that the blockbuster romance actually offered a story about loss born of man's hubris. "It's so symbolic that The Titanic would crash into an iceberg, and now that iceberg is melting, sinking civilization." Today, this hubris also extends to the relentless adoption of technology, at the expense of both happiness and attention spans. But Weyes Blood isn't one to stew. Her observations play out in an ethereal saunter: far more meditative than cynical. To Mering, listening and thinking are concurrent experiences. "There are complicated influences mixed in with more relatable nostalgic melodies," she says. "In my mind my music feels so big, a true production. I'm not a huge, popular artist, but I feel like one when I'm in the studio. But it's never taking away from the music. I'm just making a bigger space for myself."
Priests – The Seduction Of Kansas
What is at stake in the seduction of Kansas? Like a gavel or hammer, the question rattles across the second LP from Washington, D.C. rock iconoclasts Priests: Entering their eighth year as a band, Priests—drummer Daniele Daniele, vocalist Katie Alice Greer, and guitarist G.L. Jaguar—remain an inspired anomaly in modern music. A band on its own label—jolting the greater music world with early releases by Downtown Boys, Snail Mail, Sneaks, and Gauche—they are living proof that it is still possible to work on one's own terms, to collectively cultivate one's own world. Priests enlisted two primary collaborators in writing, arranging, and recording The Seduction of Kansas. After playing cello, mellotron, and lap steel on Nothing Feels Natural, multi-instrumentalist Janel Leppin (Mellow Diamond, Marissa Nadler) returned to breathe air into Priests' demos, serving as primary bassist and a fourth songwriting collaborator on The Seduction of Kansas.
The band also found a kindred spirit in producer John Congleton (Angel Olsen, St. Vincent), recording for two weeks at his Elmwood Studio in Dallas. It marked the band's first time opening up their creative work to collaborate with someone outside of their DC-based community—a decidedly less hermetic approach. Priests found a third collaborator in bassist Alexandra Tyson, who has also joined the touring band. The songwriting process found the group once again analyzing the textures and scopes of albums as aggressive as they are introspective, like Massive Attack's Mezzanine, Portishead's Third, and Nine Inch Nails' Downward Spiral. The first single, "The Seduction of Kansas," is Priests' purest pop song to date. It is dark and glittering—though there is still something fantastically off about it, decadent and uneasy at once.
As journalist Thomas Frank explored in 2004's What's the Matter With Kansas?, the ideological sway of Kansas has often predicted the direction in which the U.S. will move—whether leaning socialist in the 1800s or going staunchly conservative in the 1980s. Illustrating Kansas' potent place in our national imagination—as well as "a chorus of whoever is trying to persuade the social consciousness of Kansas"—Greer sings brilliantly of a "bloodthirsty cherub choir" in a cornfield, of "a drawn out charismatic parody of what a country through it used to be," beckoning that "I'm the one who loves you." The song does what Priests do best: They make us think, stir us with complexity.
Son Volt – Union
Led by vocalist, guitarist, and songwriter Jay Farrar, Son Volt became one of the leading bands in the alternative country community, attracting critical praise and an audience that was loyal if not always large. Farrar has collaborated with Ben Gibbard (Death Cab for Cutie), Steven Drozd (The Flaming Lips), Jeff Tweedy (Wilco) and several other well respected artists / musicians. Union is the bands 10th studio album and mixes present and past into strong confluence. The thirteen new songs written by Farrar confront our turbulent politics and articulate the clarity and comfort music can offer in the tumult.

Lady Lamb – Even In The Tremor
Even in the Tremor marks Spaltro's latest full-length LP following 2015's After and it's a remarkable achievement because, among other things, it's the first time in her career that Spaltro is singing explicitly about herself. Between confessing a tantrum in a batting cage (Little Flaws), telling the story of her parent's kiddie-pool baptism (Young Disciple) and singing openly about untangling her girlfriend's wet hair (Deep Love), Even in the Tremor is deeply rooted in the people and places, extraordinary and mundane, that have shaped Spaltro into the self-determining artist she is today. Known for her keen observations of others, Spaltro now turns her multifaceted ruminations inward; She calls out from dreams, peers into churches, has fits of rage, and struggles to get out of her head long enough to love herself and those around her. Commitment to creating only what is necessary and urgently felt is the key to appreciating Spaltro's fearless songwriting, as emotional as it is philosophical. Even in the Tremor signifies the arrival of her most sonically soaring and brutally honest album to date.
Shana Cleveland – Night Of The Worm Moon
Shana Cleveland has been beguiling listeners for years in her role as the superlative front woman for elastic surf rockers La Luz. Now Cleveland is evolving her sound on the new solo full-length Night of the Worm Moon, a serene album that flows like a warm current while simultaneously wresting open a portal to another dimension. As much a work of California sci-fi as Octavia Butler's Parable novels, Night of the Worm Moon incorporates everything from alternate realities to divine celestial bodies. Inspired in part by one of her musical idols, the Afro-futurist visionary Sun Ra (the album's title is a tip of the hat to his 1970 release Night of the Purple Moon), the record blends pastoral folk with cosmic concerns. Cleveland dreamt up this premise while living in Los Angeles, a city where – as deftly explored on La Luz's recent Floating Features – reality and fantasy casually co-exist.
Abetting Cleveland during the recording process was a familiar gallery of co-conspirators: multi-instrumentalist Will Sprott of Shannon and the Clams, original La Luz bassist Abbey Blackwell, Goss, pedal steel player Olie Eshelman, and Kristian Garrard, who drummed on Cleveland's previous solo effort (with then-backing band The Sandcastles), 2011'sOh Man, Cover the Ground. But whereas that album was internal and contemplative, Night of the Worm Moon occupies a different, vibrant kind of headspace. UFO sightings, insect carcasses, and twilight dimensions are all grist for Cleveland's restless creativity, and they and other inspirations collide beautifully on the album's 10 kaleidoscopic tracks–a spacebound transmission from America's weirdo frontier.
Gurr – She Says
Gurr return with a new 7 track EP "She Says" released in April 2019. Recorded with New York producer Mathew Molner (Sunflower Bean, Friends) and Berlin based producer Tobi Kuhn at the UFO studios in Berlin.
"We met Sunflower Bean at Latitude Festival in UK and asked them who produced their album "Human Ceremony" as we liked how it sounded retro and modern, they connected us with Mathew and we brought him to Berlin to record with us" says Andreya Casablanca... "After 'In My Head' was recorded all in analogue we definitely wanted to have a little bit more room for the production in these songs. We were adding guitars, small synth lines and sounds after laying down the basic tracks."
The writing of the EP was heavily influenced by the big transitions in the lives of Laura Lee and Andreya Casablanca in the 12 month period after the release of 'In My Head', which can be heard in the fake highs of optimism of tracks such as "Of Hollywood" and "Bye Bye", the melancholia of "She Says" and "Hush" and the angst of Middleton Mall but musically the band draws inspiration across genres, from contemporary dream pop wonders Beach Fossils to psychedelic classics such as The Velvet Underground.
David Bowie – Spying Through a Keyhole
With 2019 marking 50 years since David Bowie's first hit, Space Oddity, Parlophone release a 7″ vinyl singles box set of nine previously unreleased recordings from the era during which Space Oddity was first conceived.
The title Spying Through A Keyhole is a lyric taken from the previously unknown song, Love All Around, and though most of the other titles are known, these versions have never been officially released until late last year. Most of the recordings are solo vocal and acoustic home demo performances, unless otherwise stated.
The design of each single label is presented to reflect the way David sent many of his demos to publishers and record companies, featuring his own handwritten song titles on EMIDISC acetate labels. The singles themselves are all mono and play at 45 r.p.m.
Due to the nature of some of the solo home demos where Bowie accompanied himself on acoustic guitar, the recording quality isn't always of a usual studio fidelity. This is partly due to David's enthusiastic strumming hitting the red on a couple of the tracks, along with the limitations of the original recording equipment and tape degradation. However, the historical importance of these songs and the fact that the selections are from an archive of tracks cleared for release by Bowie, overrides this shortcoming.
The Proper Ornaments – 6 Lenins
'Six Lenins', the third album release from The Proper Ornaments, sees the band master their seemingly effortless but finely-wrought sound as their songwriting prowess refuses to plateau. Fresh from an US tour in Autumn last year, the London jangle pop group led by James Hoare (also of Ultimate Painting/Veronica Falls) and Max Claps (Toy) went into James' home studio in Finsbury Park, London and made their finest recordings to date on a newly-installed 16 track Studer machine – joined by Danny Nellis (Charles Howl) on bass and Bobby Syme (Wesley Gonzalez) on drums. Having escaped deep, twisting tunnels of illness, divorce and drug abuse to release their second record in January 2017, it's unsurprising they sound sunnier this time around. What their supremely melodic work suggests is a nonchalance or naivety but is in fact an expensively bought slice of coherence and clarity within a constantly shifting backdrop to their lives and landscapes. The band exists as an unassuming and resilient organism in a fiercely competitive, trashed environmental niche. Throughout their years of hard-edged music industry Darwinism, they've shown longevity and growth scuttling from the wreckage of their previous guitar bands to become one united organism. "We started writing new songs in the Summer. I was in bed recovering from hepatitis and very broken and tired so couldn't do anything else apart from playing guitar," says Max, "and the songs slowly started to appear. In August we realised we had five new songs each and free time, so we decided to record them. The actual recording only took two weeks and it was considerably easier than our previous recordings." The speed with which "Six Lenins" was made suggests the two songwriters managed to keep a keen focus on what they wanted to achive, further finessing the balance of conflict and collaboration that lends their sweet, succinct tunes their nervous energy. Well-crafted songwriting and a controlled sonic despite a zealous analogue sensibility. The opener 'Apologies', sets out stridently and the mood and momentum, even as we weave through some more sombre moments, never dips before soaring with the Velvets-y propeller riff of live favourite 'In the Garden' to end the record.
Circa Waves – What's It Like Over There?
The new studio album from Circa Waves, titled What's It Like Over There? via Prolifica Inc. / [PIAS]. Recorded in just one month, and renewing their blossoming co-producing relationship with Alan Moulder (Foals, The Killers), What's It Like Over There? is an album that's creatively unshackled and refuses to stay still. It fuses the visceral thrill of rock music with a slick pop sound, its themes of modern ennui, emotional fragility and all the inside-outs and upside-downs of relationships making it a record that could only have been made now. Whilst the anthemic Movies will appeal to the band's long-standing fan base, the likes of Sorry I'm Yours and Be Somebody Good see Circa Waves experiment with a new progressive sound that will surprise and delight in equal measure. Me Myself and Hollywood touches on the band's love of R&B, whilst Times Won't Change Me is a piano-led, Beatles-inspired future hit. What's It Like Over There? always manages to sidestep genres and easy pigeonholing, but what remains constant is Circa Waves' ability to create the kind of infectious music that is propelling them towards the top tier of British music.
The Drums – Brutalism
Brutalism is quite possibly the best collection of songs in The Drums' ten-year career. The album is defined by growth, transformation and questions, but it doesn't provide all the answers. Brutalism is a form of simplistic architecture defined by blocks of raw concrete. Brutalism is rooted in an emotional rawness but its layers are soft, intricate and warm, full of frivolous and exquisitely crafted pop songs that blast sunlight and high energy in the face of anxiety, solitude and crippling self-doubt.
Even the fact that Brutalism sounds intentional, focused and efficient is a symbol of how Pierce's prioritizing of his own health and wellbeing has bled into how he makes music. For the making of this album, between his lake house in Upstate New York and a studio in Stinson Beach, California, Pierce was more open than ever, keeping his control freakery at bay, working with others to produce and record the album. He brought in Chris Coady (Beach House, Future Islands, Amen Dunes) to mix it. If there was a guitar part he wanted to write but couldn't play, he brought in a guitarist. It's also the first Drums record with a live drummer. Delegating freed up Pierce's time to produce a more specific vision.
Molly Tuttle – When You're Ready
Award-winning guitarvirtuoso Molly Tuttle, whose debut album, 'When You're Ready' is an insightful, gifted album from a songwriter who was crowned "Instrumentalist of the Year" at the 2018 Americana Music Awards on the strength of her EP Rise, Tuttle has broken boundaries and garnered the respect of her peers, winning fans for her incredible at picking guitar technique and confessional songwriting.
Graced with a clear, true voice and a keen melodic sense, the 25-year-old seems poised for a long and exciting career. 'When You're Ready', produced by Ryan Hewitt (The Avett Brothers, The Lumineers) showcases her astonishing range and versatility and shows that she is more than simply an Americana artist.
Matthew Sweet – Girlfriend
Matthew Sweet is an American singer-songwriter and rock musician. He was part of the burgeoning music scene in Georgia during the '80s, before gaining commercial success in the '90s. In 1991 Matthew Sweet released Girlfriend, the pop-rock album which was widely considered an artistic breakthrough. It quickly garnered impressive sales, spawning a top 10 single with the title track. Girlfriend is Sweet's most commercially and critically successful album to date. Both the title track and Divine Intervention did well on the charts. The album was included as number 61 on Paste's list of "The 90 Best albums of the 1990s".
LP – Limited edition of 1.000 individually numbered copies on 180 Gram pink vinyl with Insert.
New Order – Movement – Definitive Edition
Out of the ashes of Joy Division, the remaining members decided to carry on recording under the name of New Order. The band's debut album Movement recorded between 24th April to the 4th May 1981 at Strawberry in Stockport and featuring all new material, produced by Martin Hannett was released in 11th November 1981 on Factory Records. TheMovementboxed set includes the vinyl LP with its original iconic sleeve designed by Peter Saville, original album CD in replica mini album sleeve, a bonus CD of previously unreleased tracks, DVD of live shows and TV appearances plus hard backed book all housed in a lift off lid box. The vinyl LP of the original album is cut on 180 Gram and features the 2015 remastered audio, presented in a replica of the original sleeve. The second CD includes 18 completely unreleased tracks made from Demos, Sessions, Rehearsal Recordings and an Alternative 7" version of Temptation Accompanying the set is a 48 Page hard back book which features photos and an essay.
Karen Dalton – The Karen Dalton Archives Box
Packaged in Ampex studio tape style carboard box. Including for the first-time ever on Vinyl – 3 LP : the 1962 double live album Cotton Eyed Joe remastered…. and the 1963 home recordings album Green Rocky Road remastered. 4 CD – same albums and 1CD of unreleased home recordings including a mesmerizing take on God Bless The Child – 52 Page Book with scans of Karen Dalton Personal archives (writings, photographs, memos) disclosed here for the first time. It also comes with a Large T-shirts and a Download Card.
Fake Laugh -Honesty / Surrounded
Hot on the heels of his debut LP and follow up 7", Fake Laugh AKA Kamran Khan delivers yet two more bangers for the kids, in the form of another double A-Side. The driving, dream-pop bop that is Honesty features guest vocals from Poppy Hankin of previous tour-mates Girl Ray, whilst the skittish, social commentary of Surrounded hurtles along set against a backdrop of razor-sharp melodies and instant-hit hooks.