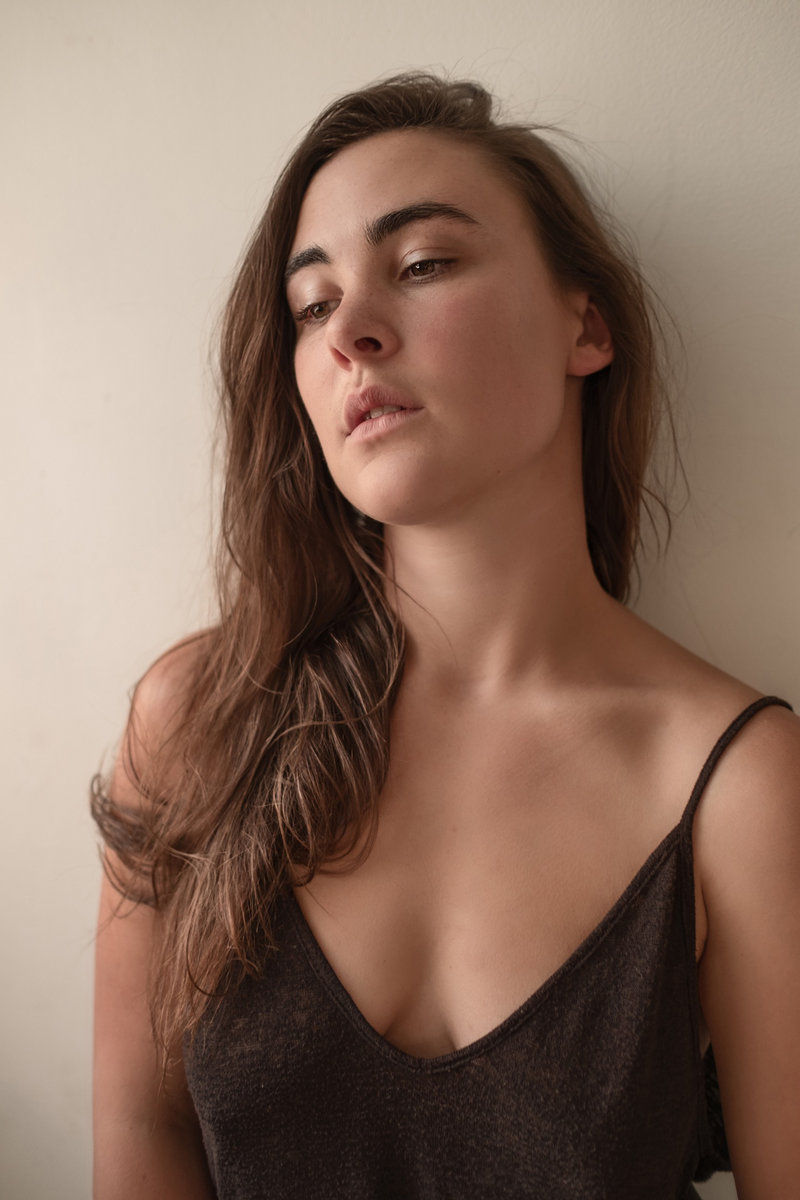 A few years ago after reviewing Elizabeth Gundersen's project Le Wrens. It was genuinely became one of my favourite albums from such a promising new songwriter. It was sad to hear that Le Wrens project was discontinued, but then I found out this new solo album had came out recently, Of course Gundersen's song writing does not disappoint. 
The opening track "Falling For You" is a love song that shows the complications of a new relationship. It's that feeling of wondering if the other person is as into you as you are into them. There's some really great modern country styles on the guitar here, but it's a wonderful way to start the album as Gundersen's powerful lead vocal is able to show off a bit. One consistent theme on the album that you hear immediately is her ability to articulate dynamics from soft spoken words to big powerful ballad proclamations.
"Walls" is a quintessential Americana track, mixing elements of what we might call country music with a nice Tom Petty kind of folk rock vibe. The storytelling elements in the lyrics make for a comfortable track, even if it's about the feeling of being unsettled. It seems like the kind of track that could come from someone who has spent time on the road performing music. The line "I'm sorry that I'm broken, but these days most girls are". Stylistically, "Farewell William" is one of my favourites tracks on the album. The soft, articulate piano work accents Gundersen's vocal extremely well. The phrasing on this song is the kind of thing that you just can't teach. She's reciting poetic lyrics layered over some deceptively complex melody lines. This is the work of an accomplished songwriter. The authenticity drips from her lips on this one. I wish I had more technical terms to say that I just really, really like listening to it. What a beautiful way to say goodbye.
"Elephant Heart" was the first song from this album that I ever heard.  There's a version of it on YouTube that I listen to it on regular rotation because it's just SO good. This studio version is paced a bit differently, but still holds that magic of Gundersen's lead vocal. Her brother Noah Gundersen appears on this track, providing his characteristic vocal brilliance in harmonies. The vibrant imagery from Elizabeth Gundersen as a songwriter, though, steals the show on this one. She gives all these incredible details about the interaction with this lover, then says "you were not there." 
"Precious Wine" might be my other favourite track on the album. There's a real dark aggression to the song that is deeply pleasing. The sense of bitterness and frustration is palpable, but at the same time the composition is still really nice to listen to. It's got the right kind of "edge" to it that cuts through the tension of the situation the lyrics describe.
The final track "My Side" is a delightful, almost hymn-like song. The poetic delivery again transcends easy genre conventions, giving a thoughtful and emotional track. Duo vocals from Seattle artist Chris Rovik really make the song stand out. The minimalist aesthetic of the beginning plays perfectly into the orchestral bloom that comes later in the track. Cinematic and soothing, it's a song with auspicious ambitions that come to fruition when the strings and vocals blend to perfection.
This is an exceptionally good album from an incredible songwriter. Gundersen's work with Le Wrens, but this album shows a major step forward in development. 
Nathan Yaccino: Drums (1, 5) Bass (1, 2, 5) Piano (1, 3) Guitar (1, 2, 5) Synth (3)
Jacob Nevaro: Guitar (1)
Jonathan Gundersen: Drums (2) Vocals (2, 4, 5)
Elizabeth Gundersen: Guitar (6)
Noah Gundersen: Piano (4) Vocals (4)
Abby Gundersen: All Strings
Michael Porter: Guitar (2)
Chris Rovik: Vocals (6)
Andy Park: Synth (4)
I wrote most of the songs on this album during the transition from late teens to early twenties. "Elephant Heart" tells a story of that transition. Feeling that I was losing control and going back and forth between diving in and fighting back. Elizabeth
Released January 11th, 2018