Hailing from Cincinnati, the Afghan Whigs had little in common musically with their Seattle-based brethren, taking cues from soul luminaries like Johnnie Taylor and the Spinners more than aggressive punk rock. That didn't mean the Afghan Whigs shied away from turning up the volume – far from it.
Led by the suave and rough-and-tumble singer/guitarist Greg Dulli, it was the infusion of soul into an edgy modern rock sound that kept people listening long after the Sub Pop curiosity wore off. The core framework of the group was rounded out by the inspired resilience of guitarist Rick McCollum and bassist John Curley. Behind the drums, the seat always seemed to be adorned with a "For Rent" sign, yet the band dynamic never seemed to suffer because of it.
Rising up through the ranks of indie rock in the late 1980s, the Cincinnati band was on Sub Pop Records before their labelmates Nirvana became the saviours of the scene. It took the Afghan Whigs a couple of albums to identify a sound, but once they located it—a smoky, alcohol-soaked mix of hard rock, post-punk, and vintage R&B led by Dulli's penetratingly incensed and cutting lyrics they established something unique that set them apart from a crowded market of distortion-happy rockers.
There was an unflinching honesty to Dulli's lyrics that left him nailed to the cross by a host of poison-penned scribes, speared by tags of "misogynist," "Lothario" and "pig." That short-sightedness didn't give him the proper credit for exposing his most vulnerable parts, no matter how flawed they may be. Many more people who heard them got it than didn't, with guys a bit peeved that Dulli was giving away their most hidden thoughts, and women wanting to nurture him with a warm blanket and a bowl of soup.
Dulli was asked in New Orleans and got him to put the Afghan Whigs catalogue in order. Boy, was he ready. Speaking in 2012, Dulli said he, "Used to live and breathe and feel those stories." And right or wrong, he was going to vocalize it. When he sang, "Since you're aware of the consequences / I can pimp what's left of this wreck on you," on 1993's "Gentlemen", it might not have been pretty, but at least it was authentic.
Dulli turned his focus towards the Twilight Singers, an ever-evolving musical project that boasted appearances by notables from Mark Lanegan to Ani DiFranco to Apollonia. The enigmatic frontman even managed to slip an Afghan Whigs demo onto a Twilight-Singers EP. Calls for the reunion of his former band kept coming, but other than a brief 2006 sidestep into the studio for two new tracks to add to the enticement of a Whigs retrospective collection, he steadfastly demurred, instead linking up with Lanegan under the Gutter Twins moniker.
Finally, in May 2012, the Afghan Whigs returned at the behest of All Tomorrow's Parties founder Barry Hogan, who asked Dulli to curate both the U.K. and U.S. editions of the festival and raise his old act from the dead to headline. The second time around was almost as sweet as the first, with Twilight and Gutter Twins guitarist Dave Rosser enriching the overall sound.
This Cincinnati, Ohio quartet combined postpunk guitars with 70's soul, making for a sound rich with film noir atmosphere and sultry grooves, all while whiskey soaked Vocalist paints vivid pictures of insatiable lust and dangerous excess. Still going strong thanks to 2014's 'Do to the Beast', one of the best comeback albums in recent memory. Equal parts funky, dark and cinematic, The Afghan Whigs are one of rocks best kept dirty secrets.
Like a lot of their peers, the Whigs caught the wave of the alternative boom in the early 90s, scoring a major label deal that put them in a spot to crack the mainstream. They didn't, and instead went on to record their three best albums. And then they quit. Dulli then moved on to the Twilight Singers, the Gutter Twins (with Mark Lanegan), and a solo career. But eventually, his old band came calling back to him and the Afghan Whigs reformed in 2012 for what was just supposed to be a one-off reunion tour.
However, thanks to the band's new pal Usher, the Whigs ended up recording a new album, 2014's "Do To The Beast", which was such a positive experience they decided to make another. For Dulli and the band, making their eighth album, "In Spades", was almost too easy.
"It just started happening once we got into the studio," he says. "Half of the record was written in a week. The other half took a year. But it was really, really easy and really, really fun to make. It's the first kind of full band, everybody is there in the studio at the same time album we have done since "Black Love". So, 20 years later we did it again."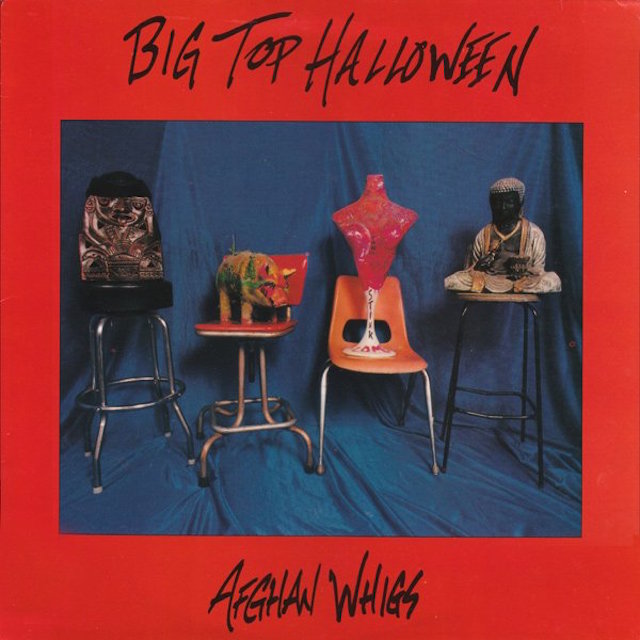 Our next round of songs we had put onto a tape called "Jugula", which was named after a Jimmy Page and Roy Harper collaboration. Our friend Scotty Haulter ran a bar in Louisville called Hooligans, and he was playing our tape over the speakers.
The band the Fluid were playing in town and they heard the Jugula and asked for a copy. And then the Fluid's drummer Garrett Shavlik gave the cassette to Jonathan Poneman at Sub Pop Records, who then called us. That's how we got the deal.
Up in It (1990)
The first Afghan Whigs release on Sub Pop was a more focused work, and there was definitely a good degree of the jittery, swirling guitars and aggressive flailing about representative of so much incoming alternative rock for which the label would become renowned. "Retarded," "Southpaw" and "Hey Cuz" are just a few examples of keeping right in line with what a dozen other outfits were doing. Then there's something like "You My Flower," with Rick McCollum's soon-to-be recognizable wailing guitar and a full sweep of emotions coming from the insides of Dulli, which he would tap into with more impulsiveness in the future.
For a period in the '90s, each record was getting better than the next. The Afghan Whigs were still getting their legs with "Up in It", and by the time "1965″ came out in 1998, they had blazed a path not many would have dared venture. It had taken its toll unfortunately; record labels dropping the ball left and right – how "66" wasn't a massive hit to this day remains a mind-numbing mystery – and not enough people being exposed to the band's eminence had the guys call it a day as the new millennium dawned.
Though the Afghan Whigs were still about a year away from hitting the peak of their powers in the studio, their second album, 1990's "Up in It", was a major improvement over their self-released debut, and it was their first recording to suggest that they would mature into one of the best American rock bands of the 1990s. As a songwriter, Greg Dulli was starting to really get in touch with his self-loathing, and "Retarded", "White Trash Party", and "I Know Your Little Secret" offer a powerful and sometimes disturbing look into one man's obsessions. Just as importantly, the band had finally learned to make the most of their musical muscle; Greg Dulli's nicotine-laced growl merged "heavy-alternative" bellow with a soul man's sense of phrasing, while the guitars of Dulli and Rick McCollum and the rhythm section of John Curley and Steve Earle managed to combine bruising power with a remarkable sense of drama and dynamics. While lots of bands riding the "grunge"/"alternative" bandwagon at the time owed an obvious debt to Led Zeppelin, the Afghan Whigs were one of the few that fully grasped not just their pomp and heaviness, but their precision, their timing, and their understanding of R&B.
This was our first Sub Pop record. And again, we were still learning the ropes. I was aware of the Sub Pop model, and I think I aimed my song writing in that vein. A lot of times it was trying on clothes that didn't fit you well, but you try them on anyway. An interesting thing about "Up In It" that no one really knows is that we did an early version of what became "My Curse," which ended up on "Gentlemen". Originally it was called "Ciaphas," who was a high priest in the story of Jesus. We recorded that song and Jack Endino said, "Bruce Pavitt will never allow this to be on the record." And I said, "Yeah, put it on there anyway." And Bruce Pavitt did not allow it to be on the record. He actually did us a favour, because the next version of it was infinitely superior.
There is a song on "Up In It" that we still play to this day called "Son of the South," which I still love. And I still like "Retarded." Had we not made so many changes to "Hated" I would say that is a great song. But it got mired in an arrangement that hurts my ears to listen to now.
Was there any outcry over naming a song "Retarded" back then?, No. There was no internet back then. It was not meant in any sort of derogatory way towards anyone with a disability. It was a slang term, and it was done in that spirit. If someone wanted to take me on, I'd finish them pretty quickly.
We broke up so many times around this time . When Jonathan called about the "Jugula" cassette, we had already broken up. We broke up again after releasing "Up In It", got back together, went on a tour, broke up on stage in Amsterdam—literally in the middle of the show we told each other to "fuck off" and went our separate ways.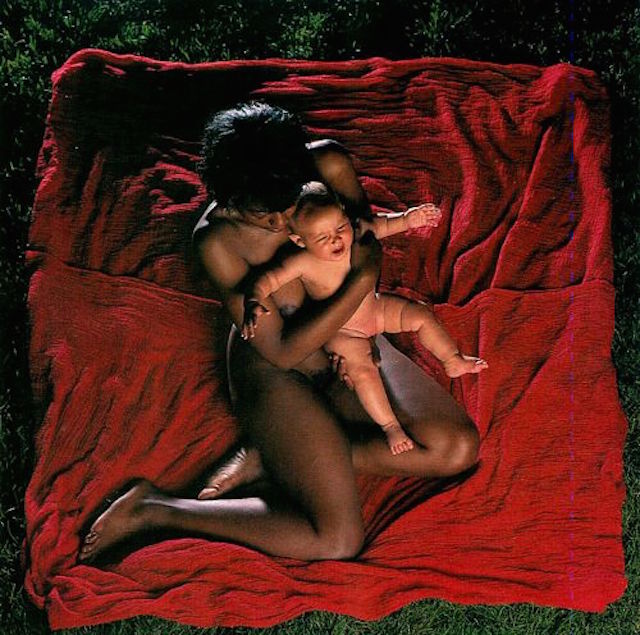 Congregation (1992)
When an album is marked as "transitional," it's rarely a good thing. In this case, that line of thought gets thrown out the window. While listeners couldn't be faulted for pegging the Whigs as a simple punk rock act in the vein of Husker Dü or even the Stooges based on 'Up in It,' the multi-layered 'Congregation' showcases a fully-formed unit, coalescing over a shared love of soul. But they manage to come off as a fresh blow to the heart rather than as some retro act. There's still a forceful sonic edge to the music, but it breathes more, giving it more bite. The real star of the record is Rick McCollum, who is positively unleashed. His guitar performance on "Turn on the Water" is astounding; at one point dispatching a flickering funk riff lifted from Skip Pitts' wah-wah arsenal then suddenly sneaking in a direct mimicry of Dulli singing the title of the song. It's so subtle and done so effortlessly that you realize a savant is at work. And that's just one aspect of the band's growth, such a progression that they were swiftly snatched up by a major label.
This is where it gets difficult for me because I have a very warm place in my heart for "Congregation". I believe this is where we became the Afghan Whigs that people were drawn to. I became infinitely more comfortable as a songwriter. Bruce Pavitt was not gonna tell me to put ballads on records anymore. There are two on "Congregation" and I love them both. He did try to get us to take the "Jesus Christ Superstar" song off, and I was like, "Nope! We're leaving it on there. You can either put it out or not put it out." At that point, I became resolute and knew what we were doing was special and no one would tell me otherwise.
Sub Pop as a company were struggling financially at this point, we started making the record in Seattle and then moved it to California, which is when they ran out of money. I had to get a job and an apartment, and I was sort of marooned in Los Angeles. That's when they had those shirts that said, "What part of 'we have no money' don't you understand?" And then out of nowhere Nirvana released "Nevermind", and Sub Pop had money again. I was able to finish the record. I've told this story many times, but Nirvana played the Palace in LA, and I went backstage to thank Kurt for getting me back home. Which is funny now because I've lived in LA for 20 years. For that record we toured with Teenage Fanclub, who had just released "Bandwagonesque", and that became the biggest tour we'd done at that point.
The album was done, and then we recorded "Miles Iz Ded" and rushed to have it added, I was still in LA working at Rhino Records. I was driving to work and Miles Davis had just died. Someone had spray-painted "Miles Iz Ded" on the side of the building. So that was phase one. And then a week later I was going to my friend Dave's party, and right before I left he called and said, "Don't forget the alcohol." And just over and over in my head I repeated those words. Stopped and got the alcohol, went to the party and somehow I put all of those things together for the song. We had already done the artwork, but said, "This song has to be on the record as a mystery track at the end." So that's what we did and that song became our concert closer. People love that song.
The album cover for "Congregation" is one of my favourites. Some folks had given us shit for our influences and our love of black music. It was sort of my poke in the ribs to those people. Rick McCollum was dating the girl on the cover, and the baby was the photographer's daughter. But beautiful photograph, man. All of the contrasting colours were so powerful.
The grunge era's most overlooked masterpiece, Congregation was the Afghan Whigs' breakthrough album, an incendiary and insidious set which bridges the gap between the noisy aggression of the band's early releases and the soulful swagger of their later work. Slipping with ominous ease into the sinister, self-obsessed lothario guise which would serve him so well from here on out, Greg Dulli announces his arrival as a truly magnetic presence – by turns predator "Tonight" and prey "I'm Her Slave", he's the guy your parents always warned you about, delivering each syllable of his remarkable lyrics with equal measures of innuendo and venom.
'Uptown Avondale' (1992) EP
Designed as a farewell EP to Sub Pop but also a love letter to their R&B roots as they prepared to make a jump to the majors, 'Uptown Avondale' has the Whigs taking on four soul classics. At this point, vintage soul had bled into their music, so why not do full-on interpretations of the Supremes' "Come See About Me" and Freda Payne's "Band of Gold" for good measure. Not only was no one else bold enough to attempt something like this, few could pull it off.
"Uptown Avondale", released shortly after "Congregation", features The Afghan Whigs paying tribute to their soul music influences by performing covers of Stax and Motown classics.
'What Jail Is Like [U.S. Edition]' (1993)
A pair of scaled-down covers of early soul ballads, "Little Girl Blue" and "Dark End of the Street," are coupled with the 'Gentlemen' single "What Jail Is Like" and another cover, a track by fellow Cincinnati natives Ass Ponys called "Mr. Superlove." But it's the second half of the EP, a trio of songs recorded at the Mercury Café in Denver in May 1994, which pack the most punch, providing a small window into the powerful Whigs' live show. Dulli's shredded cigarettes-and-whiskey vocals are absolutely brutal on "Now You Know," his anguished vitriol virtually bleeding out of the speakers.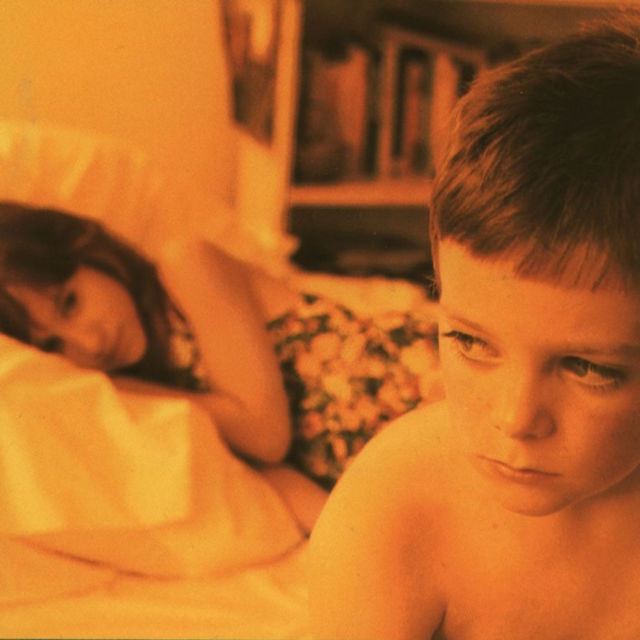 Gentlemen (1993)
There's an attitude and undeniable swagger throughout 'Gentlemen,' from the handclaps punctuating the opening guitar riff staccato on "Debonair" to Greg Dulli's roaring demand on the title track, "Understand…I'm a gentleman," before he pilfers the liquor cabinet, but that belies what is just below the surface – and it's not pretty. Rarely has a record been such a festering open wound, oozing the pus and blood of a relationship going south. Dulli is no martyr though, and when he utters the infamous introductory line of "Be Sweet," "Ladies let me tell you about myself / I got a d— for a brain, and my brain, is gonna sell my ass to you," it's neither braggadocious nor confessional; it's simply matter of fact.
Every sentiment that one goes through while helplessly watching a partnership deteriorate is touched upon; the anger, codependency and hurt, all compounded by lies, repeated missteps and a shared substance addiction. There are an infinite number of breakup albums out in the rock and roll cosmos – the Afghan Whigs would even do one next – but never has one captured so perfectly the exact series of moments and litany of emotions, fleeting and searing, that come in the period leading up to the final breach.
Most people would put this at either number one or number two. Afghan Whigs record.
Yep. I love "Gentlemen". It's a great record and without a doubt it changed the game for us. I think there were a lot of things that went along with "Gentlemen". It's a break-up record. I was diagnosed with clinical depression during this record. I had a tough time making that record and touring that record. I have really mixed feelings about it. We became a lot more popular with it. The things that go along with success were foreign to me. I was accused by the record label of not playing the game and being difficult. I was just a rock 'n' roller who didn't want to do the dog and pony show. There was a whole lot of that happening at the time. At first I wasn't comfortable with it, and then I just outright rejected it. This wasn't the best time of my life. A lot of the material became hard to get with every night. I had to go to a mean, angry, dark place. It has a lot of personality and can be beautiful in places.
Ask me tomorrow and this could be either number six or number one. I've made 15 records in 29 years through all of my groups, and this is a landmark in my life and recorded output. I think it tails off towards the end, and there are other records that are wall-to-wall quality. If I had to redo "Gentlemen" now, I would change a few things, and maybe even yank a few things. But it's a great record. "Fountain and Fairfax" is still one of my favourite songs I've written. To this day when it comes up on the setlist, I get a little smile on my face.
Fans sure do like to analyze your lyrics on this album. Yeah. Ultimately, when it came time to make the record that came after "Gentlemen", the crown got heavy. That happened and I had those feelings at that time. I'm not gonna have them again. This is what you get. That chapter is not gonna return. I wasn't gonna be trapped by "Gentleman". I think it struck a chord with people because everybody's had their heart broken. Perhaps I gave it a voice. I listened to Blood On The Tracks a lot while I was making "Gentlemen". You are drawn to things that give a voice to the experience you're having or have had. Maybe it's a comfort. Maybe it's an explanation.
Right around this time you were making the "Backbeat" soundtrack. That band was stacked: Don Fleming, Dave Grohl, Mike Mills, Thurston Moore, Dave Pirner, and yourself produced by Don Was!
We did "Backbeat" in February that year, and then we started "Gentlemen" in May.
"Backbeat" came out after "Gentlemen", but it was recorded before. We made the whole record in two days. I remember I was in New York, really hungover, and I answered the phone to some guy asking for me. He was like, "This is Don Was. We're making a record about the Beatles and we're wondering if you wanted to come do the John Lennon vocals." I said, "Fuck you!" and hung up on him. I thought someone was pranking me. He called me back later and said, "Are you awake now? This really is Don Was, we're really making a record about the Beatles, and we really want you to sing John Lennon's vocals. Are you interested?" I said, "Absolutely!" Great band, man! I have often said that if Pete Best played as well as Dave Grohl did, the Beatles would have been a different band.
Going back to it being the follow-up to "Gentlemen", that record just came with pressure. I was able to conceptualize something that I wanted to do. I was reading a lot of crime novels. I was working with some filmmakers with some ideas. I had a visual image of something that I wanted to hear. I know that sounds strange, but I wanted to make a story. I think my innate love of Pink Floyd inspired me to make a concept record. I started doing things I'd only dreamed about. I brought in strings, we had a new drummer after Steve Earle left, which was a good thing. He was a great drummer but I was having trouble with him trying to do different things and his disinterest in pushing the envelope. So that set me free. I had started playing more piano. My abilities to write songs I felt had grown exponentially.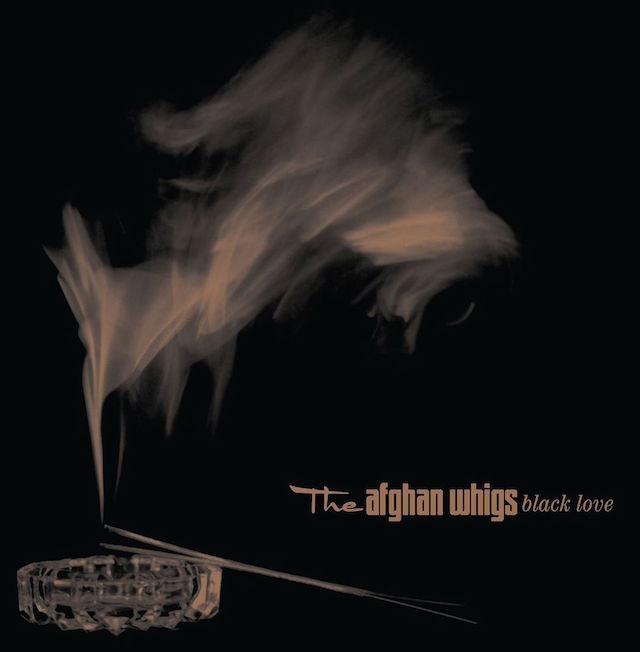 I feel as though "Black Love" was misunderstood. I feel, as time has gone by, my faith and belief in it has been validated. When we did the reunion tour, we were playing almost the entire "Black Love" record. It has some of my favourite songs I've ever written. And I think it's the favourite of the people that really love the band. There is a magic inside "Black Love" that is unexplainable to me. I don't ever want it explained.
We left Elektra after this album?. There wasn't really a single on the record. I was aware of that, and even told them that in the meetings. Again, having meetings about rock 'n' roll records, that goes back to playing the game. That's when the game got difficult. The regime had changed at Elektra. Really, none of the people that worked on "Gentlemen" worked on this record. I don't think anybody knew what to do with us. It became obvious to me that it was a commodity and we were a product.
Black Love – 20th Anniversary Edition
The Band's Classic Album Has Been Remastered And Expanded with Nine Previously Unreleased Demos, Outtakes And Studio Jam Sessions. In 1996, The Afghan Whigs were fresh off the worldwide success of "Gentlemen". They had toured the world, graced magazine covers, television performances, major festivals, the works. However, their follow up album would not be "Gentlemen II". It would be a pivot and a full public display of the growth and maturity of Greg Dulli's songwriting. Released in the spring of 1996, "Black Love" was the Afghan Whigs' fifth studio album overall.
The music was inspired by lead singer Greg Dulli's idea to make a film noir movie. Although the film was never made, it did help inform the album's dark tone and fuel songs like the singles "Honky's Ladder" and "Going To Town". The album opener, "Crime Scene Part One" was inspired by the screenplay for The Million Dollar Hotel, while "Blame, Etc". reflected on the troubled life of Temptations singer David Ruffin. This reissue includes nine previously unreleased recordings. Among the standouts are acoustic versions of "Going To Town" called: "Go To Town" and "Crime Scene Part Two". Also included is a demo for "Faded", which closed the original album, as well as a solo piano cover of the New Order classic "Regret". The unreleased material also highlights the band's creative process with "Mick Taylor Jam" and "Wynton Kelly Jam".
Around this time, Dulli scored and even appeared in the film, "Beautiful Girls", Ted Demme was one of my best friends. I met him through my ex-girlfriend, who went to high school with him in Long Island. We met and bonded over a whole bunch of things and became instant friends. He directed the "Going To Town" video from "Black Love", and a year later I was in his movie, Monument Avenue, and I did the closing theme for it. And then he died five years later. I'm in two of his movies, I'm referenced in a third, I shared the music supervision job for Beautiful Girls with Ted's wife Amanda, who did the photos in the "Do To The Beast" packaging. She's a super great, amazing photographer. Ted challenged me to do a Barry White cover, so we did "Can't Get Enough Of Your Love, Babe." I had been listening to a lot of Memphis soul music, and we covered "Be For Real" by Frederick Knight, which Leonard Cohen also covered. I brought in songs by Satchel, Howlin' Maggie, and Ween. It was really fun to do, and I think it's a cool movie. I'll tell you something, man. Every year, in between Thanksgiving and Christmas, people text me saying, "Hey, you're on TV!" and I always know that "Beautiful Girls" is on. It's happened every year since that movie came out.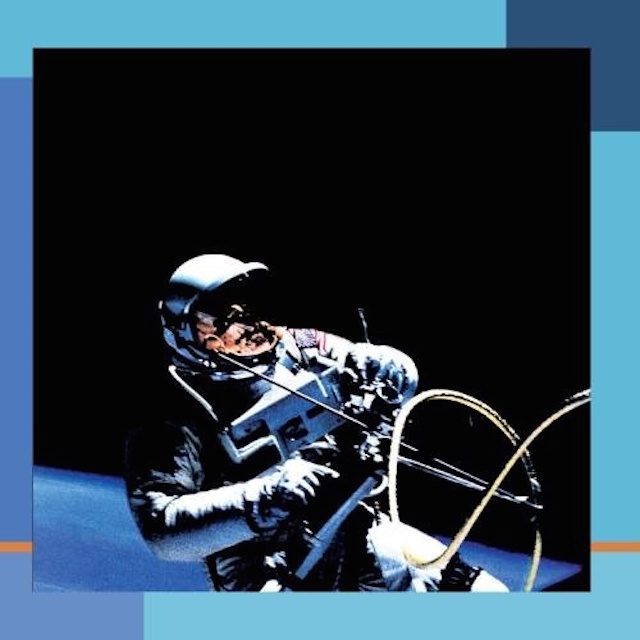 1965 (1998)
This is the sound of a band ready to get down and "make party" as Dulli was fond of cajoling audiences to do during the supporting tour. Intonations like, "I want to feel everything about ya, girl / I want to feel good" ("Somethin' Hot") were a stark contrast to the tormented soul spilling his damaged emotions onto the floor on albums prior. The New Orleans-infused soul and brass gives '1965' a sexy, carefree attitude. Poisonous relationships were a thing of the past, it was high time for one-night stands, a trip or two to the bar bathroom for some blow, dancing with reckless abandon and an abundance of bourbon on the rocks.
From here on out it is slightly interchangeable. Before we got the Whigs back together, I used to always say this was my favourite record. It was the last one that we had done with the first run of the group. It was the first record we did in New Orleans. I love it. It was the one and only record we made for Columbia. It was the one and only time in my life that I tried to write radio songs. I'm not gonna say I tried to write a hit, but I tried to write something concise with choruses.
Side one is all of my attempts to write radio songs. Side two is the weird side, which includes "Omertà," one of my favourite songs we've ever done. It's a spooky travelogue through the New Orleans underworld. It was the first time we used a horn section. It's the least uptight Whigs record. It's the party record. The working title of "1965" was "Stand Up To Get Down". I have no idea why we changed it to 1965 because "Stand Up To Get Down" is a way better album title. Always trust your first instinct, man. Even our fans come up to me and tell me how much they love "1969″. And I'm like, "It's not "1969″, man. That's a Stooges record, but I know what you mean."
It's a great record you can dance to it. You can fuck to it. It's a good time. "Somethin' Hot" is a jam. "John the Baptist" is a jam. Coming from the bleaker tones we offered the public over the course of our initial run, this felt like a release. I started wearing feather boas and there's cocaine all over that record. It was wild. It's a crazy record.
Recorded at Daniel Lanois' studio. Did you get to work with him?, No. We saw him, and as John Curley would say, he appeared to be floating. And that's where the song "The Vampire Lanois" came from. The people that worked at the studio had this kind of cultish, slavish devotion to him. When they saw the title of that song they were like, "You can't call it that." And I said, "The fuck we can't!" And then it just became funny. I actually want to clear this up right now: I don't know Daniel Lanois. And "The Vampire Lanois" is an instrumental, and you can't really diss somebody in an instrumental. He apparently came to a show of ours in Toronto to confront us about it, and I was like, "Dude, confront away!"
Alex Chilton is also on this record. I was friends with Alex during my time in New Orleans. It was the third time I met him and I said, "Hey, do you remember pissing on our tires?" He had no idea what I was talking about, which was good because then I knew it was nothing personal. I was ecstatic that I got to record a song with Alex Chilton.
This would be the last Afghan Whigs record for 16 years. A lot of things happened during the tour. It was really one of the best tours we ever had. We had a piano player, we added backup singers, we had a full horn section for some shows, and so it was a revue. It was really fun. And then toward the middle of the tour I got jumped in Texas and had my skull fractured by these guys that worked at the club. I was in a coma for a few days. I lost my sense of smell for a year and my memory was heavily altered. I had to re-learn all of the songs. I couldn't recall some parts and words, so it took a while to get everything back. So at that point we had been a band for 12 years and never stopped. I think it was a bunch of factors all piled up on each other, and it just came out of nowhere. We finished the tour and tried to work on another record and it just wasn't there anymore. Making "1965″ was a very fruitful time for us though. I felt that we were really turning a page.
Do to the Beast (2014)
More than a decade and a half since their last full-length, but with chops sharpened by a lengthy and well-received reunion tour that began in 2012, the Afghan Whigs returned to Sub Pop and made an attempt at relevancy, and it worked for the most part. Dulli and bassist John Curley were the only original members on board, their drum chair had always been modelled, but the absence of McCollum was missed dearly. To get around that gaping hole, the band didn't try to replace him, instead choosing to reconfigure the sound, something that had been done multiple times in the past.
When the decision was made to enter the studio for a new LP, 2014's "Do to the Beast", McCollum wouldn't partake, much to the chagrin of long time fans, but they caught on quick once they got a load of songs like "Algiers," "Royal Cream" and "Matamoros."
'Do to the Beast' was the first new album by The Afghan Whigs in over a decade and a half, the band has long stood out from its peers, with their savage, rapturous blend of hard rock, classic soul, and frontman Greg Dulli's searing obsessions. The new album serves as both a homecoming – it marks their return to Sub Pop, for whom the Whigs were the first signing from outside the label's Northwest base – and a glimpse into the future of one of the most acclaimed bands of the past thirty years. 'Do to the Beast' proves an appropriately feral title for one of the most intense, cathartic records of Dulli's entire career – one that adds fresh twists to The Afghan Whigs canon.
The funk was intact, check out "Matamoros" where the enlistment of Van Hunt further emboldens the existing stock, and Dulli's voice manages to exhibit even more soul than ever, like on the aching "It Kills." To some though, it didn't sound enough like their group of yore, more akin to Dulli's Twilight Singers collective he debuted after the initial dissolution of the Whigs.
I loved playing with him and wish him the best, but man, things would not get done with him. I can't handle people that overanalyze and can't let go. He got his own way so much that it got in my way. I am a force of nature. Like me, don't like me, but I know what I'm doing. The bottom line is, I was free. Rick's problems in the studio highly contributed to the demise of the original version of the band.
When we did the reunion tour in 2012, it was not unlike what Malkmus said when they did the Pavement reunion: "We're gonna do this and then it's done." And we did, whatever, 80 shows, including a farewell show in Cincinnati on New Year's Eve, and that was it. I was in Australia recording with Steve Kilbey of the Church and my manager called and said, "Do you wanna play South By Southwest?" And I said, "Absolutely not." Then he goes, "What if you played with Usher at South By Southwest." And I said, "Go on…" So he said that Usher needed a rock band and he'd heard our cover of "Love Crimes." So Andy Cohn at Fader set up a meeting. And then Usher called me and we talked and it sounded cool. We went to Texas without Rick and we got that show together in two days with Usher. There was something about the spontaneity. It really reminded me of being a kid and having to put together a show really quickly. Usher came in to the studio just ready to work. He was there before we were. When we came walking in the room he was playing bass. He was just a really cool guy. And we figured out what we wanted to do. He would sing one of my songs and I would sing some of his. We did about five or six songs and had a great time.
And then John Curley and I went to dinner that night and he said, "Hey man, maybe we should make another record." And I said, "Yeah, that sounds cool." We went down to New Orleans and it became one of the fastest records I've ever made. The whole thing was done in a crisp six months—from nothing to a completely finished product. That alone was like, "Wow, look at how we can do this." And then we went out and did the tour playing nine out of ten songs every night, and people loved it. I always said that if I was to do the Whigs again I'd have to have a new record. I'm glad we did the reunion tour, but even then we still had two new covers to play. Those two songs kept me interested in what was happening.
'In Spades' (2017)
May 2017 saw the release of the eighth Whigs album, "In Spades". It's a textured album, one that touches on familiar motifs and introduces new ones, hinting at the paranormal and checking the rear view for another look on youth.
Cleromancy isn't a word one normally finds in rock lyrics. Then again, "In Spades" by The Afghan Whigs, from which the new song "Oriole" hails is defined only by its own mystical inner logic. The term means to divine, in a supernatural manner, a prediction of destiny from the random casting of lots: the throwing of dice, picking a card from a deck. From its evocative cover art to the troubled spirits haunting its halls, "In Spades" casts a spell that challenges the listener to unpack its dark metaphors and spectral imagery.
On the one hand, "In Spades" is as quintessentially Afghan Whigs as anything the group has ever done – fulfilling its original mandate to explore the missing link between howling Midwestern punk like Die Kreuzen and Hüsker Dü, The Temptations' psychedelic soul symphonies, and the expansive hard-rock tapestries of Led Zeppelin and Lynyrd Skynyrd. At the same time, this new record continues to push beyond anything in the Whigs' previous repertoire – another trademark, along with the explosive group dynamic captured on the recording. The joys, sorrows, and upheavals of innocence and experience echo throughout "In Spades" it powerfully documents where The Afghan Whigs have been, and where they might go next. For Dulli and Curley, it's a journey that, since their origins as one of the first Sub Pop acts to be signed from outside the label's Pacific Northwest base, has spanned decades. "In Spades" was recorded at Rick Nelson's studio Marigny Sound in New Orleans, LA.
If 'Do to the Beast' was Greg Dulli staking his claim to the Afghan Whigs name, then 'In Spades' is him wielding it like a pick-axe, tearing through any conceptions of what they should sound like Thematically, it's a much more reflective effort, like, to the point of looking at Dulli's childhood. Musically, it's adventurous in the way '1965' was, with horns ("Arabian Heights") and spacious arrangements ("Into the Floor"). It's a mature album, which is a death knell for some artists, but not here, not even close. The evolution is welcome and gratifying on the gorgeous "Toy Automatic" and lyrically it's a composition clinic with lines like, "I'm so far inside you now / I am your silhouette" from lead single "Demon in Profile." A handful of fans will keep comparing this new iteration to the Twilight Singers, but if the redesigned Whigs are the V8 version to the former's V6, is that such a bad thing?
Essential Tracks: 'Gentlemen', 'Fountain and Fairfax', 'Debonair', 'What Jail Is Like', 'Blame, Etc.', 'Going to Town', 'Matamoros', 'The Lottery'
How Do you Burn? (2022)
The Afghan Whigs release their first studio album in five years, "How Do You Burn?". the ninth studio album from The Afghan Whigs, finds the band in peak form, making the most vaulting and thrilling music of their lives. The album is virile, ready-for-action, and finds frontman Greg Dulli as swaggering, enigmatic and darkly charismatic as ever, and singing up a storm. The album reaches corners of sound that, twenty-six years after the band's inception, find them at an apex. Referencing Warren Zevon, Prince, and Zeppelin all while plugging in to the soul and R&B influences that have always set them apart, The Afghan Whigs are at a precipice of greatness. Says Dulli, "I'm beginning to see there are a million places we can go. I feel virile, ready for action, and I want to keep stalking greatness."
For his supporting cast, Dulli called upon several serial collaborators including the late Mark Lanegan, who was a regular in Dulli's Twilight Singers, a partner in The Gutter Twins and a close friend.  Lanegan makes his Afghan Whigs debut singing backup vocals on two tracks.  "It was Mark who named the album," Dulli remarked.
Susan Marshall, who sang on the Whigs album "1965″, returns to the fray for "Catch A Colt" one of the album's standout tracks, loose-limbed like 'Some Girls'-era Rolling Stones and with the liquid polyrhythms of Fleetwood Mac's 'Tusk'.
The multi-talented Van Hunt, who toured with the Whigs in 2012 and guested on 'Do to the Beast', brings his stacked-up, wall-of-sound vocals to both the plunging, voodoo-blues of 'Jyja' and the audacious 'Take Me There', transforming the latter, says Dulli, "into this feral gospel song. We sing really well together, but what Van does production-wise… it's unrelenting."
Then there's Marcy Mays, lead vocalist on 'My Curse', the torch-song highlight of 1993's seminal 'Gentlemen' album, reprising her role here on the celestial 'Domino and Jimmy', playing Stevie Nicks to Dulli's Lindsey Buckingham. "I wrote that song with Marcy in mind," says Dulli. "No-one sounds like her; she's got an incredibly unique, emotional and evocative voice."
The Afghan Whigs – Dulli, Curley, Nelson, Keeler and with Christopher Thorn now joining the band on guitar – will take 'How Do You Burn?' out on the road in 2022.  Beyond that, says Dulli, their future is gloriously wide open.
No one sings with a sneer better in rock 'n' roll than Greg Dulli. It's a weird way to pay someone a compliment, but he is the king and he rules at it. Even during a conversation over the phone where he's laughing and basking while looking back on his work, I feel like it's still there. It's just his trademark, but also one of the reasons why the Afghan Whigs became one of the most captivating bands of their generation.
Essential Albums: 'Congregation', 'Gentlemen', 'Black Love', 'Do to the Beast'
The Albums:
Big Top Halloween (1988)
Up in It (1990)
Congregation (1992)
Gentlemen (1993)
Black Love (1996)
1965 (1998)
Do to the Beast (2014)
In Spades (2017)
How Do You Burn? (2022)
thanks to Cam Lindsay/diffuser for words and info