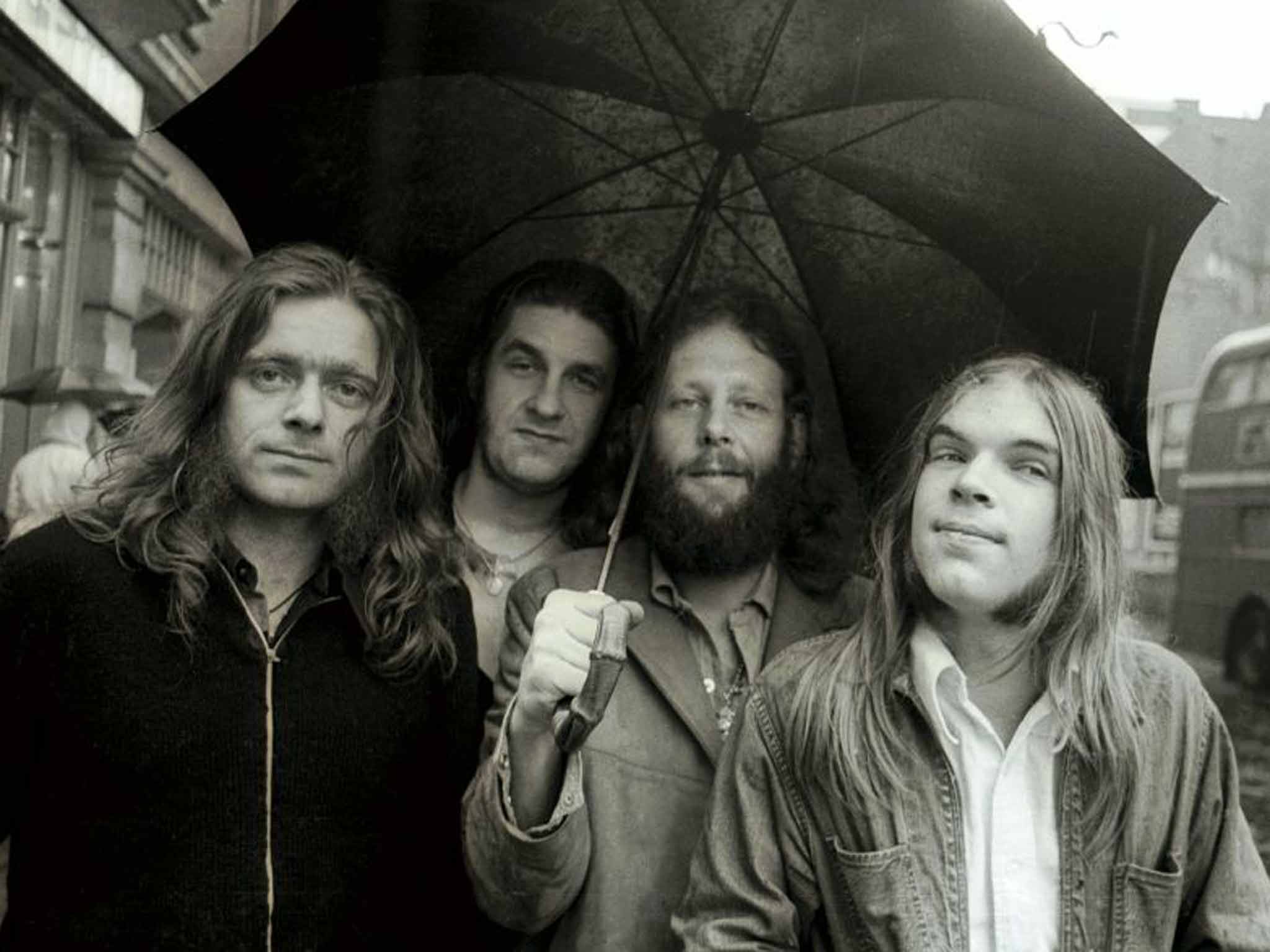 The Grease Band was formed in 1966 and probably the most well-known backing group of the late 1960s backing Joe Cocker admired by critics and rival musicians on both sides of the Atlantic, they emerged to a brief flurry of activity in their own right at the start of the '70s, as well as backing Marianne Faithfull in her first significant solo work of the '70s.
The original line-up underwent several changes over the ensuing years. They appeared with Cocker during the 1960s, including his performance at the Woodstock Festival in August 1969. After Cocker formed the Mad Dogs & Englishmen band, the group released two albums without him in the 1970s.
Henry McCullough (guitar), Alan Spenner (bass) and Bruce Rowlands (drums) joined Chris Stainton in the group's best-known incarnation, but this unit split from Cocker in 1970 at the end of an arduous American tour. Spenner, Rowlands and McCullough were then joined by guitarist Neil Hubbard as the Grease Band embarked on an independent career.
The group's brand of blues-rock was perfectly captured on their debut album released in April 1971 and they enjoyed a reputation as an exciting live attraction. Signed to EMI's progressive label Harvest the band fitted in well with the burgeoning UK country rock scene. Stainton remained an associate member, although Mick Weaver, aka Wynder K. Frog, subsequently augmented the line-up. John 'Pugwash' Weathers came in for the defecting Rowlands, but the band broke up in December 1971 when McCullough joined Wings
Alan Spenner and rhythm guitarist Neil Hubbard went on to play in the UK white soul band Kokomo, while Drummer Bruce Rowland later joined Fairport Convention.
Rowland, Spenner, Hubbard and McCullough all played on the original 1970 soundtrack recording of Jesus Christ Superstar. But even 40 years later, the mention of the Grease Band still brings flashes of recognition to those aware of Woodstock, or the original Jesus Christ, Superstar, or that second Joe Cocker album, and their debut record is still available on CD in the 21st century.
The Grease Band (Shelter/Harvest, 1971)
Amazing Grease  (Goodear, 1975)