Posts Tagged 'Sheffield'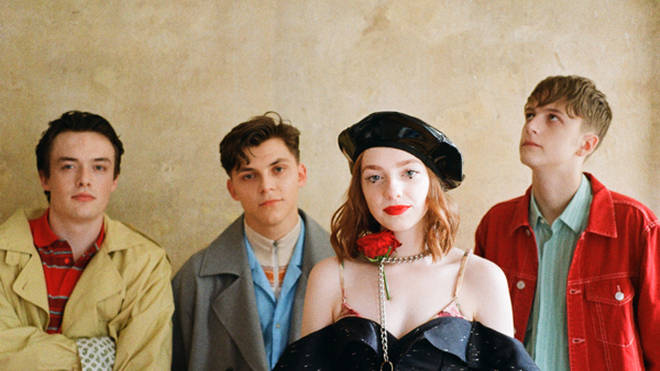 Welcome to the world of Sophie & The Giants, practitioners of forward-looking, left-leaning emotional pop: a fresh, raw fusion of the band's collective influences — which range from Siouxsie and Debbie Harry to Radiohead and Jamie T. The band formed at music college in the spring of 2017 Sophie (vocals and guitar), Chris Hill (drums), Bailey Stapledon (bass) and Toby Holmes (guitar), moving to their adopted hometown of Sheffield shortly afterwards; more recently they've been taking their intense, life-affirming and rapidly expanding set of songs on tour with the likes of Tom Grennan, Yonaka and Reverend and The Makers.
Fronted by the distinctive voice of Sophie Scott, this Sheffield-based guitar-pop four-piece met at music college in Spring 2017 and released their debut EP, Adolescence, in October. Tom Grennan was so impressed by the band, he had them as support on his European tour last Autumn. Take a listen to the track Waste My Air here.
Band Members
Sophie Scott, Toby Holmes, Bailey Stapledon, Chris hill