Elizabeth Stokes named her band after herself, or, rather, her nickname. So it should come as no surprise, then, that the debut album from New Zealand-based rockers The Beths, Future Me Hates Me, is sharply self-aware. Stokes, a music teacher who quit her day job to tour the world with The Beths, pairs clever, refreshingly straightforward lyrics with uber-catchy guitar pop, and she never stutters in delivering even the most blunt assessments of her doubts, fears and anxieties. "Sometimes I think I'm doing fine / I think I'm pretty smart," she sings on the album's title track before, later, completing the thought: "Oh then the walls become thin / And somebody gets in / I'm defenseless." On dizzying love song "Little Death," she captures and tames all the butterflies swarming around in her stomach: "And the red spreads to my cheeks / You make me feel three glasses in."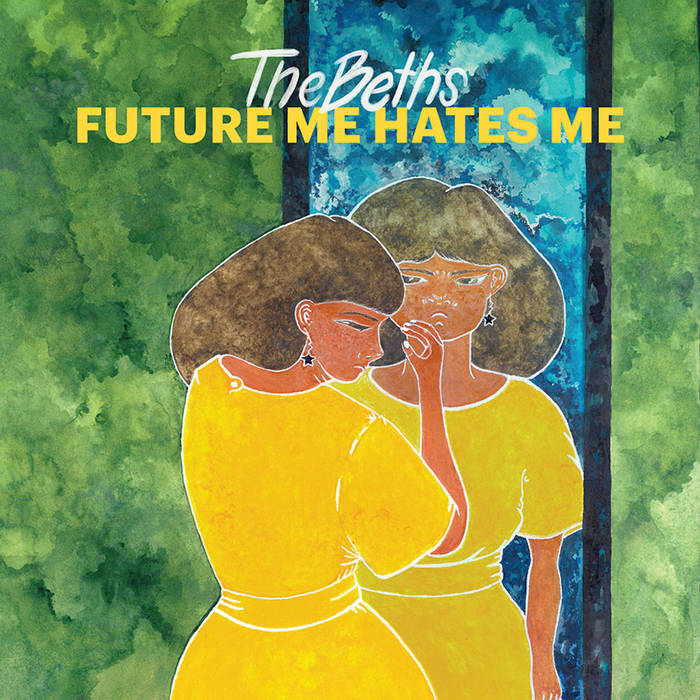 The Beths sound as if they're already three albums in, playing with the musical and lyrical finesse of a much older and more experienced band. Every single song on this record arrives with as many contagious hooks and honest confessions as on the sparkly, frank "Little Death" and the toe-tap-inducing examination of overthinking "Future Me Hates Me." Indie rock is alive and well in Oceania—The Beths, like their Australian neighbors Rolling Blackouts Coastal Fever, hit it out of the park in crafting one of the sturdiest rock debuts of the year.
"Little Death" is taken from The Beths' album, "Future Me Hates Me," out now on Carpark Records.
A delightful pop collection full of power chords and sing-alongs about the confusion, angst, and pain as we fall in and out of love. Hard not to smile, even while you're crying. The Beths have a way of giving luminescence and pep to even the most harrowing aspects of love and human relation; bright, bespoke chord progressions and glittering harmonies as the backdrop to self-destruction, the grief of loss, and the pain that can come with finding yourself with a crush. "Broke every window pane/so I can feel the cold rain/when I lie in bed catching death, trying to wash it all away…"