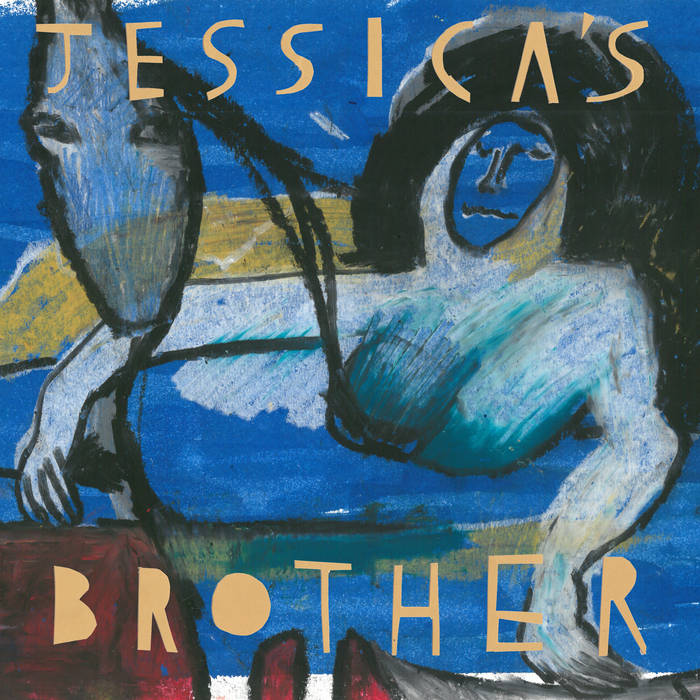 Jessica's Brother first started playing together in October 2016 when Jonny Helm (drums, also of The Wave Pictures) asked Charlie Higgs (bass, previously of Ramshackle Union Band) to come and play some songs written by Tom Charleston . As Jessica's Brother  the trio clicked immediately, and just 9 months later recorded the album with Laurie Sherman at The Cube and with Darren Hayman. A few friends joined them in the studio, including Dan Mayfield on violin (Enderby's Room) and Paul Rains on guitar and slide guitar (Allo Darlin' / Tigercats).
There are themes of joy, anger, silliness. The characters change, the instruments clamber over each other in a small room. Their shared influences include Silver Jews, Jason Molina, Richard Thompson and Neil Young.
"Jessica's Brother's shambling nerdcore is clearly a passion project intended to please only themselves. Good for them. Their pivotal number Polstead Instead, loosely based on the 1976 Jonathan Richman track New England, is a jingling rush that would have headed John Peel's Festive 50 in another life."
Jessica's Brother deliver a gothic English folk tale filtered through Silver Jews and early Pavement, with Mayfield's dark violin adding a Bad Seeds-y edge. These are just signposts however, there is no derivative homage here. It all feels right, and, as with all the best bands, they make it sound new. Their songs deliver lazy, laconic vocal melodies with a muscular Neil Young flex in the guitars and just a soupçon of The Band in the arrangements. I want to say the last thing we need is another indie-pop supergroup, but I can't, because Jessica's Brother are exactly what we need.
it's a stunning combination of gothic-country and 1960's inspired psych-folk, simultaneously downbeat and expansive. The influence of Jason Molina is clear in the croaked vocal, while the guitar playing has a Neil Young-like virtuosity and there's even room for some deliciously atmospheric violin flourishes.