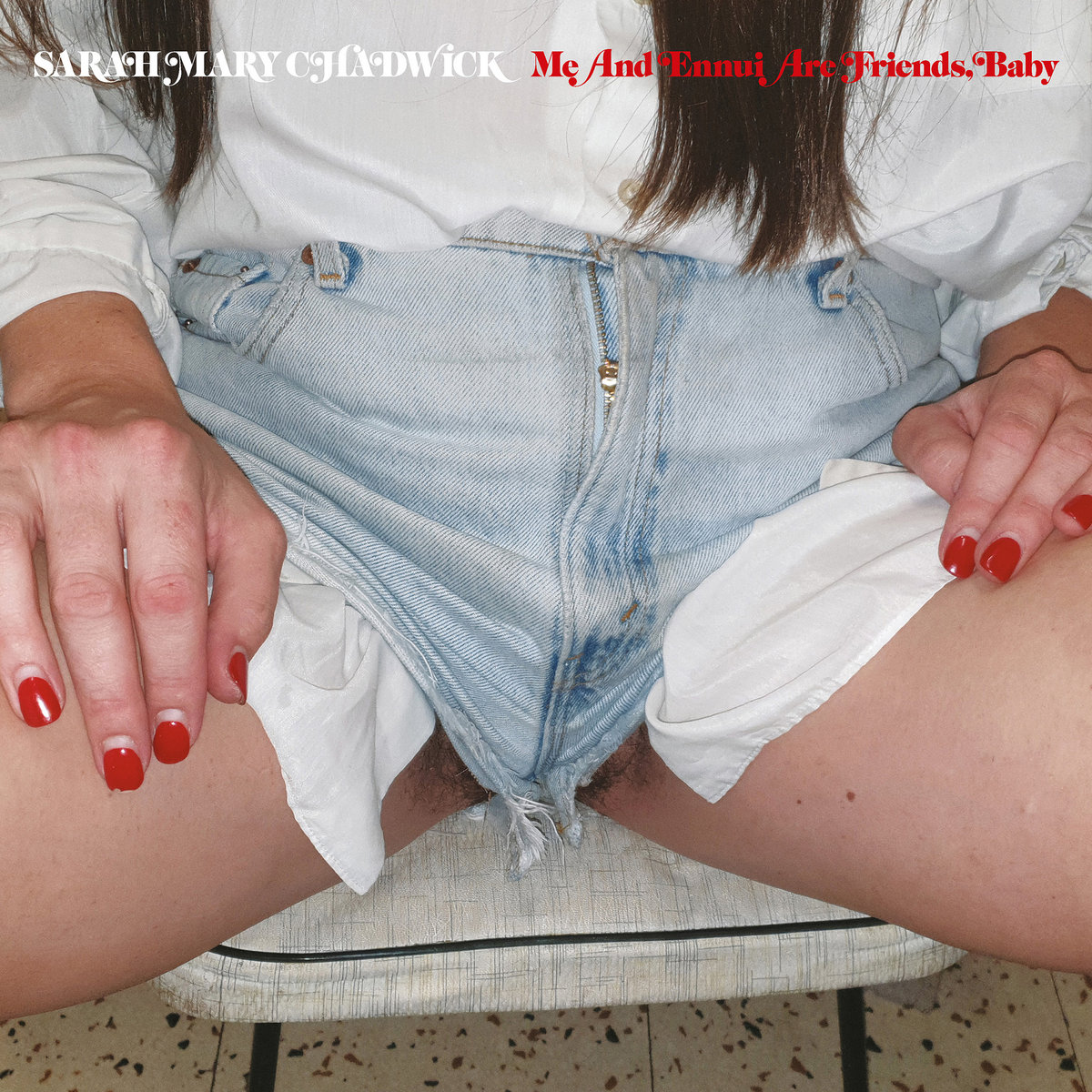 Prolific New Zealand-born, Melbourne based singer-songwriter Sarah Mary Chadwick is releasing "Me and Ennui Are Friends Baby" on February 5th via Ba Da Bing Records, and the latest single is "Full Mood," which Sarah says "is about a Valentine's Day date I went on. The owner of the bar we were at tried to get us both to fuck her, but she wouldn't let me be in charge so we didn't. I remember afterwards we were walking down the road and it was streetlights and still at 3am and everything felt great and shining and I remember thinking that I wish my dad could've done this, got drunk and kicked around the city at night when it's all sparkly, holding onto someone who lights you up, not been stuck in silent dark rural New Zealand, watching other people's lives on TV, drinking half glasses of box wine while his frowning wife ironed."
"Me And Ennui Are Friends, Baby" is the latest full-length from New Zealand-born, Melbourne-based singer-songwriter, Sarah Mary Chadwick, whose brutally honest song writing has cast her contrary to the gentleness of most current music. Comprised entirely of minimal solo piano arrangements, the album is despondently clear-eyed and smirkingly self-deprecating, completing a trilogy of records that started with The Queen Who Stole The Sky recorded on Melbourne Town Hall's grand organ, and her only outing to date featuring a full band, Please Daddy. Each record has followed Chadwick's internal processing after a traumatic event, with Chadwick's zeal for psychoanalysis front and centre. On Ennui, Chadwick presents an exacting intensity with her choice to pare back to piano and vocals. It's in this stark setting that she focuses on the attempt she made on her life in 2019.
Directed by Tristan Scott-Behrends
Starring Daniel Villarreal & Sarah Mary Chadwick "Only Trumpets" Clip featuring Daniel Crook & Xavier Jimenez March 'Full Mood' is the third single from forthcoming album 'Me And Ennui Are Friends, Baby', out February 5th 2021 through Rice Is Nice Records & Ba Da Bing.
Find Sarah Mary Chadwick on Bandcamp – https://sarahmarychadwick.bandcamp.com