Ryan Adams  was in New Orleans on Saturday to worship The Rolling Stones with the one-off "Exile on Bourbon St." concert, a full-album tribute to the Stones' 1972 landmark album "Exile on Main Street".
Ryan Adams was joined at the Saenger Theatre by a group of New Orleans musicians including Cyril Neville on percussion, John Medeski of Medeski Martin & Wood on keys and Terence Higgins of the Dirty Dozen Brass Band on drums. Erstwhile Stones producer Don Was served as musical director and played bass. All 18 Exile On Main Street songs were on the set list, as was "Can't You Hear Me Knocking" (which, of course, was actually on 1971's Sticky Fingers). La Sera's Todd Wisenbaker, who worked with Adams on his 1989 covers album, contributed guitar and backing vocals.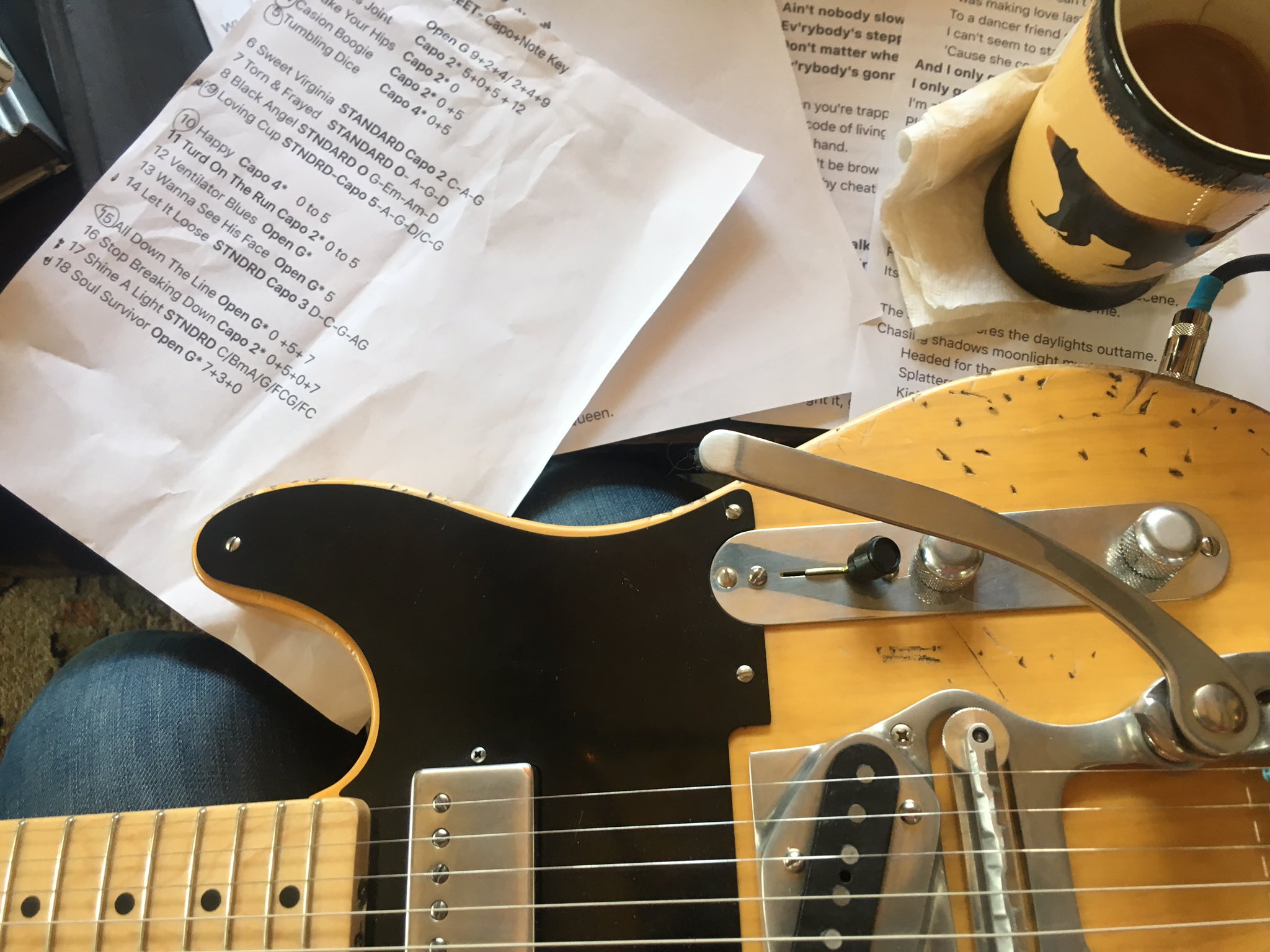 The performance featured some long jams on the songs Keith Richards probably would hate, and other moments of artistic license, like the honky-tonky swing of "Sweet Virginia" subbed out for a more ponderous alt-rock feel.
Adams did treat fans to a couple of extra tunes in the encore, including 'Wild Horses' and 'Can't You Hear Me Knocking' from 1971's Sticky Fingers, and 'The Worst', from 1994's Voodoo Lounge.
Exile On Main St. was released back in May of 1972 after being recording the previous year while The Rolling Stones were living in France as tax exiles. Touching on a wide variety of topics and themes while utilising a number of musical styles, the album has often been considered by many music critics as one of the group's finest works, and one of the greatest albums of all time.
Earlier in the week, Adams tweeted a photo of his telecaster and some crib notes for the 18 songs that would make up the show, writing. "The hardest Rolling Stones songs to learn are weirdly the ones with the least chord changes."
Some of the songs were performed faithfully, though others were given a new tempo or some extra jangle. "Sweet Virginia," for one, was slowed way down and played more as a ballad than a country stomper. Watch the band perform that one, plus "Tumbling Dice" and a nine-minute version of "Can't You Hear Me Knocking."
The iconic singer-songwriter Ryan Adams headlined his Exile on Bourbon St. an incredible group of musicians performed one of the greatest albums in music history, Exile on Main St., in its entirety. "I've listened to all the multi-track tapes from the EXILE period and it's not hyperbolic to say that this is probably the greatest rock 'n roll ever recorded! I can't wait to dig deep into these songs with The Mighty Ryan Adams and this incredible group of musicians," says Don Was,