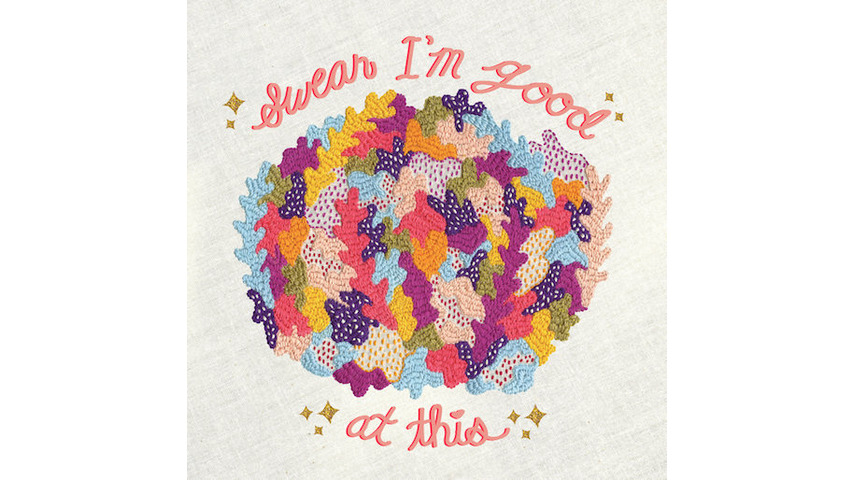 It's been two years since Diet Cig first catured our hearts with their debut EP "Over Easy". So their debut long player "Swear I'm Good At This" spans 12 tracks and with any luck it'll be the making of the NY duo.
Diet Cig is a pop-punk/indie-pop/cuddlepunk duo from New Paltz, New York. They are Alex Luciano (guitar/vocals) and Noah Bowman (drums), and they're one of my most favourite New York bands. You may remember that I've raved about them before .
A few months ago, I was delighted to see their debut album on the list of new releases for 2017. The album "Swear I'm Good at This"— comes out on Friday via the magnificent label Father Daughter Records. That label is home to so many of the bands that have made my year-end lists over the past couple of years. there's a few Father/Daughter albums this year that have already secured spots in my 2017 year-end list.
I've managed to get my ears on Swear I'm Good at This a couple of days early, and I absolutely love it. It's got everything that I loved about the Over Easy EP, but it's even better.
"Bath Bomb", is a great track its one of those songs to keep playing the song again and again. And again. It's got the quiet/loud/quiet/louder thing going on. It's got all the bounciness and sheer joy that I've come to expect from Diet Cig. And it's about lying in the bath for a long time until your fingers prune.