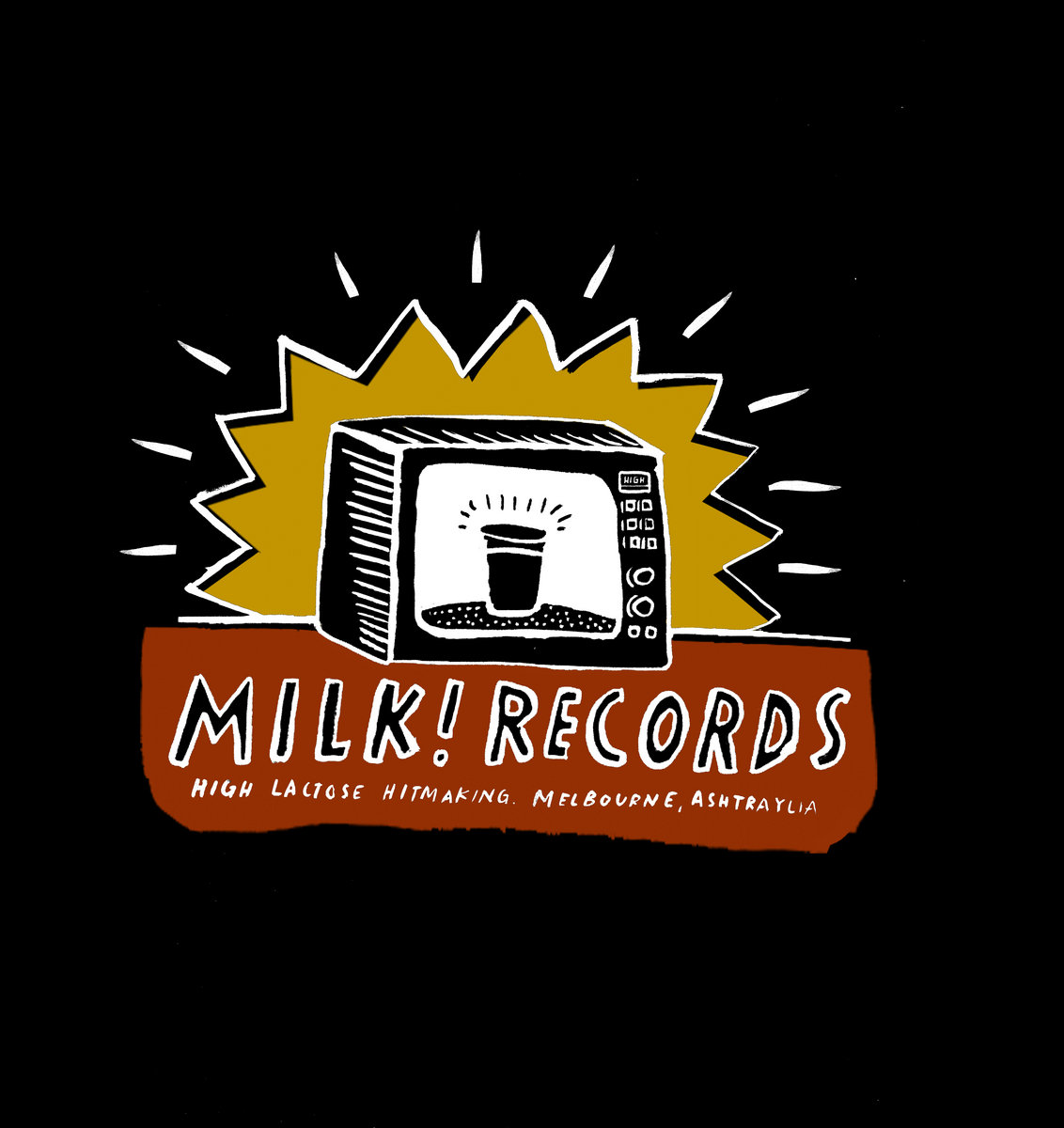 Every now and then, Milk! Records artists get together and make some art.
Thanks for another great year y'all !! 2016 has seen the release of The Finks "Middling" and Loose Tooth "Saturns Returns". As well as our 2nd Milk! Records Compilation "Good For You" (not to mention the Good For You TOUR where we all piled into a bus and drove up the East Coast of America )
As for 2017…everybody has been busy writing/recording new music, so look out !!!
Love, Milk
XOXOX
The Finks – Jamie's Got A Baby
Taken from the 2016 album "Middling"
Loose Tooth – Sherry
Taken from the 2016 EP "Saturn Returns"
Jen Cloher – Famously Monogamous
Taken from the 2016 Milk! Records compilation "Good For You"
Courtney Barnett – Elevator Operator
Taken from the Grammy-nominated 2015 album "Sometimes I Sit And Think, And Sometimes I Just Sit"
Fraser A. Gorman – Never Gonna Hold You (Like I Do)
Taken from the 2015 album "Slow Gum"
Ouch My Face – Eaten By Buildings
Taken from the 2015 album "Bunyip"
East Brunswick All Girls Choir – Dirty Bird
Taken from the 2014 album "Seven Drummers"
Jade Imagine – Stay Awake
Taken from the forth-coming (2017) EP "What The Fuck Was I Thinking"
released December 31st, 2016, Stay tuned for the next Milk Project.