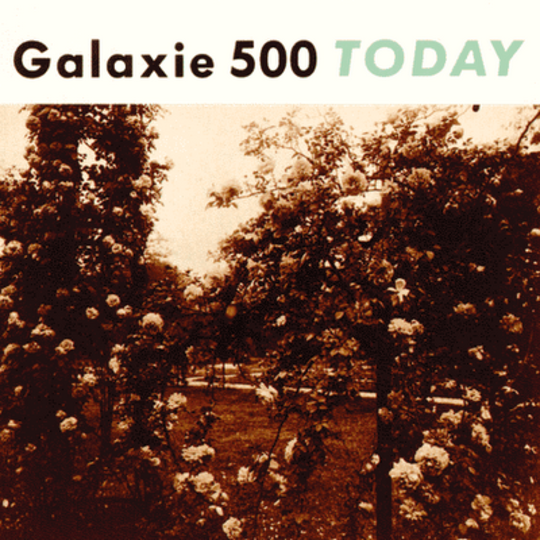 Galaxie 500's output is a force stronger than you might realise. Sure, the original Harvard via New York band of Dean Wareham (guitarist/singer), Damon Krukowski (drummer) and Naomi Yang (bassist), no longer exists as that line up, but what they have gone on to achieve, and the other bands and artists they have influenced – Low, Liz Phair and Sonic Youth, to name a few – further cements their relevance in musical history. Back then John Peel got in on the act and Rough Trade signed them up, for their last album, before going bankrupt. After that Dean went on to form dream popping band Luna, more recently remerging under the recording name Dean and Britta, who floated into the peaceful shoegaze revival on Rob da Bank's recent Sci Fi Lo Fi Vol. 3 compilation. And in case one couple wasn't enough, Damon and Naomi are also doing their own softcore folk rock thing too and are about to embark on a 2010 Euro tour.
Inspired by the Velvet Underground, Joy Division, Jonathan Richman, and New Zealand's Flying Nun label, Galaxie 500 stood out in the rollicking Boston underground thanks to their introspective minimalism. The 10 tracks on their 1988 debut, "Today", are sprawling washes of sound that manage to capture an ineffable sensation: a nostalgia both known and unknown, intensely familiar yet completely mystical. But any shot at shoegazing here is thwarted by a subtle restraint. No matter how high Damon Krukowski's primal, jazz-inspired drums, Dean Wareham's psychedelic guitar ramblings, and Naomi Yang's robust basslines soar, their playing always returns to Earth.
You get gentle off beat drums rattling away in the background, the hypnotic day glow of bass, contrasted with the brightness of the guitar and sedate tones of Wareham's voice. Later tracks build up the sound even more, with Wareham layering his vocals with simple, but pleasing to the ear harmonies on tracks like 'Pictures' and the shockingly upbeat 'Parking Lot'. From this album it soon becomes clear that Galaxie 500 was not a vocal led project by any means; in fact on the Jonathan Richman cover 'Don't Let Our Youth Go To Waste', the first third of the song is purely a meditative, barren instrumental soundscape and the last third a guitar solo freak out.
Their heads, however, stay in the clouds on songs like "Flowers" and "Oblivious," in which the trio ponder the trappings of romance. And then of course there's the fuzzy and careening "Tugboat," in which Wareham declares his humble resolution to buoy his love through whatever choppy waters they face.
Released on February 14th in 1988