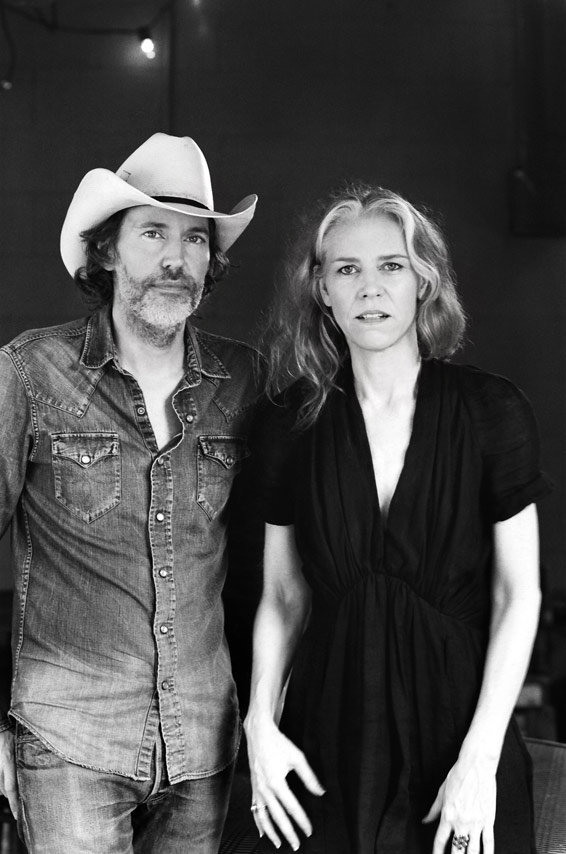 Working in tandem with her erstwhile musical collaborator David Rawlings, singer/songwriter Gillian Welch searched through her vault and uncovered a rich cache of home demos and reel-to-reel recordings that she then assembled into three volumes of archival offerings. Collectively titled The Lost Songs and delineated as Boots Vol. 1, 2 and 3, she shares 48 songs in total, thus allowing fans and followers an opportunity to bear witness to Welch's creative sensibilities and the unreleased music she and Rawlings recorded in the fertile period between her critically-acclaimed albums Time (The Revelator) and Soul Journey. An aural sketchbook of sorts, the three volumes reflect a certain creative consistency and Welch's willingness to indulge her muse wherever it might lead.
Fans of Gillian Welch and her long time songwriting foil David Rawlings's reimagining of early country and bluegrass are used to being patient. Until a month ago, the pair had only released five albums proper under her name, and three in his, since Welch's 1996 debut, "Revival". But after their studio, with all their old recordings, was almost destroyed by a tornado in March, they've changed tack. Hot on the heels of July's covers album, "All the Good Times Are Past and Gone", comes the follow-up to 2016's first batch of archive recordings, The Official Revival Bootleg, with two more volumes.
While most of the offerings are rendered in stripped-down settings, all reflect a propensity to tap traditional sources and pay heed to a strong roots regimen. It's music that's rendered with a genuine folk finesse and a sound of a vintage variety.  The charm is manifest in both the novelty and the nuance. Although they are demos, with little more in play than guitar and Welch's voice, they sound fully realised. 
First Place Ribbon, about barefoot Kathy, "the kinda girl likes the dust between her toes", rattles along with an irresistible momentum; the narrator of the brooding Shotgun Song fantasises about escaping the chain gang; Valley of Tears is as desolately beautiful as its name suggests. That Welch and Rawlings have sat on such inspired recordings for almost two decades makes you wonder what other hidden treasures might be forthcoming.
Unearthed from a cache of home demos and reel-to-reel recordings, Boots No. 2: The Lost Songs is the second release of archival music from the vault of Gillian Welch and David Rawlings. This remarkable 48 song collection, spread over three volumes, was recorded between the making of Time (The Revelator) and Soul Journey. It is an intimate glimpse at the artist's sketchbook, containing some lifelong themes as well as some flights of fancy.
This album is all about the honed to a sharp fine edge, of Gillian Welch Goodness- excellent production, and just so damn real and fine.