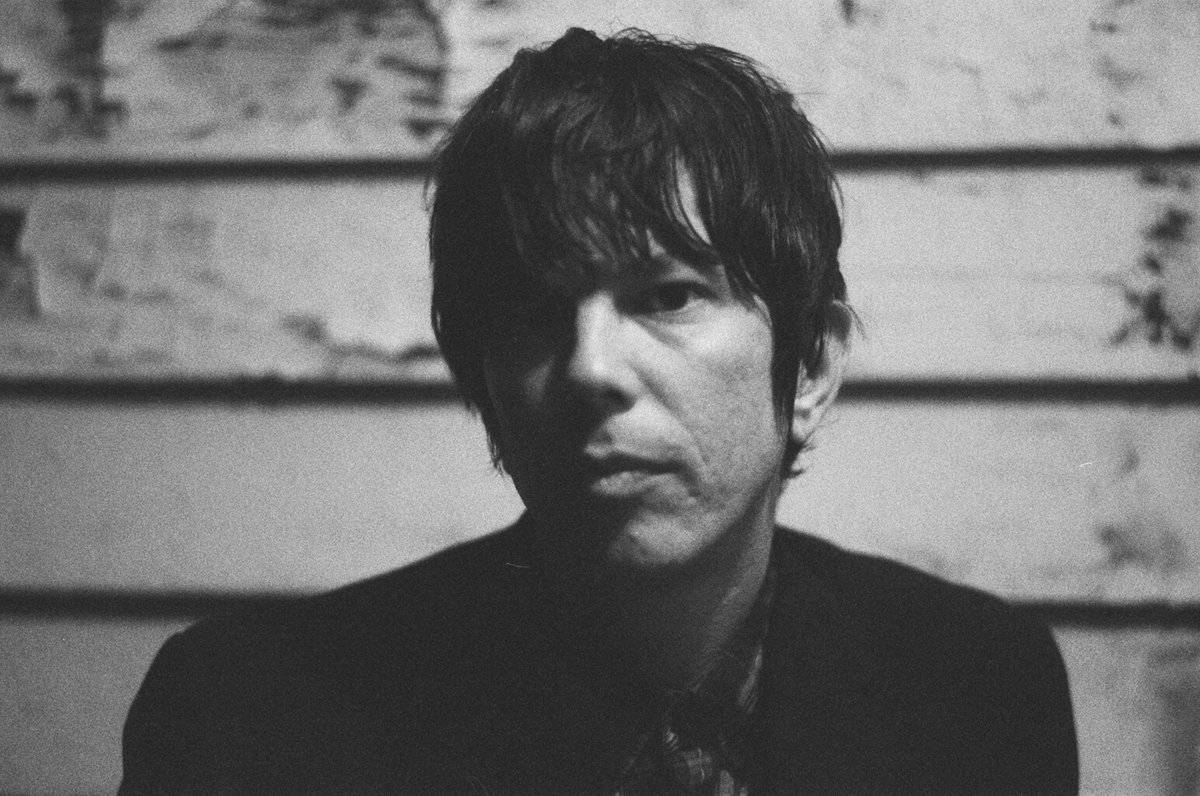 With Untouchable, Kelly has raised the stakes even more than his previous album "Goes Missing", now fully embracing some of the more outwardly power-pop sensibilities he'd hinted at in previous records.
Kelly has become synonymous with L.A. fuzz-punk contemporaries like Ty Segall and Mikal Cronin, and has played in projects with both men. What's remarkable about Kelly, though, is his confidence in his voice, and it's a primary focal point throughout Untouchable. Kelly's vocals are amped up to the forefront, a move that makes for more memorable, hummable moments, as is evident right out of the gate on LP opener "Broken Record." The song's slow-burn guitar progression is just monotonous enough to invite Kelly's meandering melodies to enchant the vibe, as he sings "I took to making circles round the world/every time I run through/I take to making circles round some girl/Like a broken record I hear myself put it in a tune."
Continuing onto the fantastic "Real Enough to Believe," Kelly homes in on a perfectly proportioned '60s pop format, fully welcoming the dreaded "derivative" song. Rather than being careful to avoid direct aural influences from his favorite styles of music, Kelly embraces the nuances of decades of rock 'n' roll and reinvents it in his own smorgasbord of cool. "Real Enough to Believe," against all odds, rivals the brilliant standout track "Be What You Are" from Goes Missing, a feat that once seemed near-impossible.
Untouchable revels in a generally lo-fi mix that sits well with the record's found-sound ambiance, in another nod to Kelly's nomadic muses. "That's When It's Over" writhes in a mid-song homage to "Hey Joe," with Kelly's scintillating guitar solos saluting both Hendrix and the wormy noodling of the Dead. Perched in the thick of the album's more thoughtful tunes, "That's When It's Over" is a juggernaut of energy that perfectly splits the record into two parts. The song's breakneck riffing explodes with a full head of steam, chugging along atop motorik drums and Kelly crooning, hooting and hollering to a repeated refrain of "In the heart of her heart, she don't care."
In its more tender moments, Untouchable unloads heavier pseudo-ballads like the titletrack. With little more than a reverb-y acoustic guitar and a plunky bass backing, Kelly lets his gorgeous voice take even more of a central role, stripped of the blistering leads that permeate most of the album. "Will It To Be" follows suit near the end of the record, a twisted ballad that finds Kelly cooing "I'm holding back now/but I'm getting closer/I am pretending I don't need to know or even care at all." The song's moody, Velvet Undergroundian darkness comes through despite its Fleetwood Mac facade, with rhythmic instruments set deep and foreboding under Kelly's fluttering melodies.
The magic moments found on Untouchable speak to Kelly's swaggering confidence—as if that weren't perhaps alluded to enough in the album's very title. As a result, the ambitiousness of his work seems increasingly more destined to join the canon of timeless pop from which The Cairo Gang's songs find their roots.
The spiny tingle of excitement, the building anticipation of ritual! Chord progressions in the key of the heart! Star-crossed breakthroughs and guitars cross-talking with a bejeweled ennui throughout interrelationships .