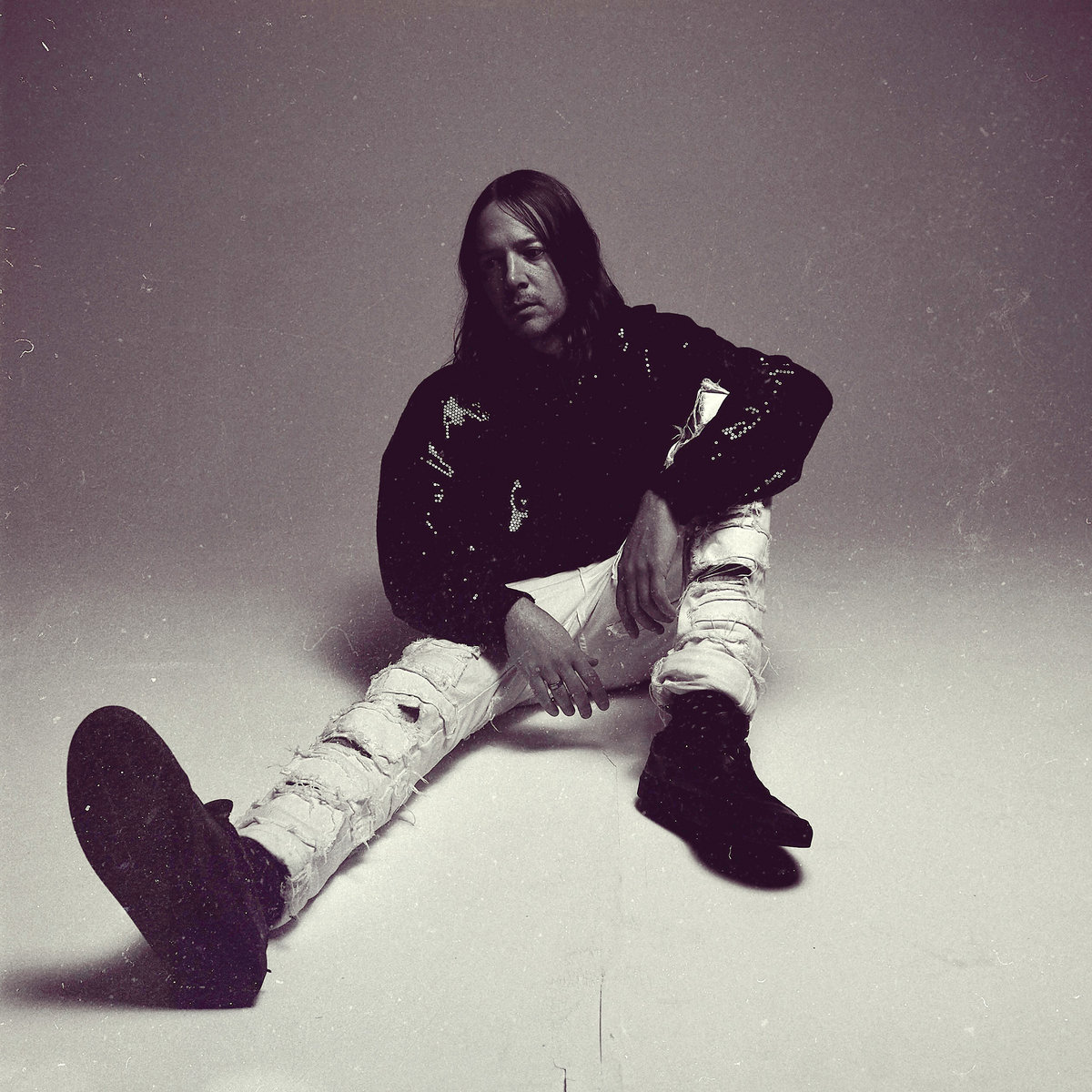 The song title's reference to stable ground is upended as reality is seen slipping away and replaced by manipulations or mediations. Against the backdrop of today's political, economic, and environmental climate, the material world is distorted beyond recognition and the "screen" has become our most reliable means of community and communication, acting as an interface between us and lived reality. Closing with the line "all is all of it now," the song gives expression to the contemporary experience of totalizing media and the enduring desire for finding connection to others in a world that privileges other values." – CARM, CARM is the debut self-titled album of multi-instrumentalist, producer, and arranger CJ Camerieri. Whether it's playing the iconic piccolo trumpet solo on Paul Simon's "The Boxer;" anthemic horn parts on songs like The National's "Fake Empire," Sufjan Stevens' "Chicago," or Bon Iver's "For Emma, Forever Ago;" or performing with his contemporary classical ensemble yMusic; or recording lush beds of french horns for artists from John Legend to The Tallest Man on Earth, you have undoubtedly heard the virtuosity of Camerieri.
He is the musician that musicians want to play with, and that is further evidenced by the cast on his debut. Since completing his classical trumpet training at The Juilliard School and quickly joining the touring band for Sufjan Stevens, Camerieri has played trumpet, french horn, and keyboards for some of the most important artists of our time. He founded the classical ensemble yMusic, joined Bon Iver—winning two Grammy awards for the band's sophomore album and became an integral member of Paul Simon's touring band in 2014, assuming a pivotal role in the legend's last two records. According to Camerieri, "CARM started with the question: 'What kind of record would my trumpet-playing heroes from the past make today?' I believe Miles Davis would want to work with the best producers, beat makers, song-writers, and singers to create truly culturally relevant music, and that's what I sought to do with this project." The record was produced in Minneapolis by Ryan Olson (Gayngs, Polica, Lizzo) and features collaborations with Sufjan Stevens, Justin Vernon (Bon Iver), Yo La Tengo, Shara Nova (My Brightest Diamond), Mouse on Mars, Jake Luppen (Hippo Campus), and many others.
It is a completely unique sound that additionally serves as a survey of the many collaborations that have come to define the artist's career thus far. The album begins with an orchestral brass choir of french horns, which quickly gives way to a piano sample of Francis and the Lights, as Stevens and Luppen combine voices over a lush bed of horns to sing "Song of Trouble" The album bookends with the same piano sample used as a springboard to a beautiful and iconic lyric by Vernon in the album closer "Land" Between these two generation-defining artists we have the upward sweeping melodies in "Soft Night" fanfares reminiscent of Ennio Morricone in "Nowhere" and the uncompromisingly original sound of Georgia Hubley and Ira Kaplan of Yo La Tengo in "Already Gone".
Two dark and mysterious journeys in "After Hours" and "Invisible Walls" give way to the virtuoso sound of Nova's voice, who the artist stood side-by-side with in his first Sufjan Stevens tour over a decade ago. "Slantwise" and "Scarcely Out" take us back down a more experimental path before the strings from yMusic members Rob Moose and Gabriel Cabezas bring us back to the piano sample that started the record. Given the oversaturated contemporary music market that often recycles well-trodden sounds, CARM offers a respite for those seeking an original voice.
Released January 22nd, 2021
Produced by Ryan Olson and CARM. Featuring guest vocals by Sufjan Stevens, Shara Nova, Justin Vernon, Georgia Hubley, Ira Kaplan, Lupin, Cliff Rhymes, and Benson Ramsey.
Also featuring Mouse on Mars, Francis Starlite, Jake Hanson, Mike Boschen, Chris Bierden, Mark McGee, Amati, Joe Westerlund, Dustin Zahn, Alex Nutter, Trever Hagen, Nick Camerieri, Hideaki Aomori, Mick Rossi, Bryan Nichols, Rob Moose, Gabe Cabezas.
The first single from the debut album, out 22nd January 2021 with 37d03d Records