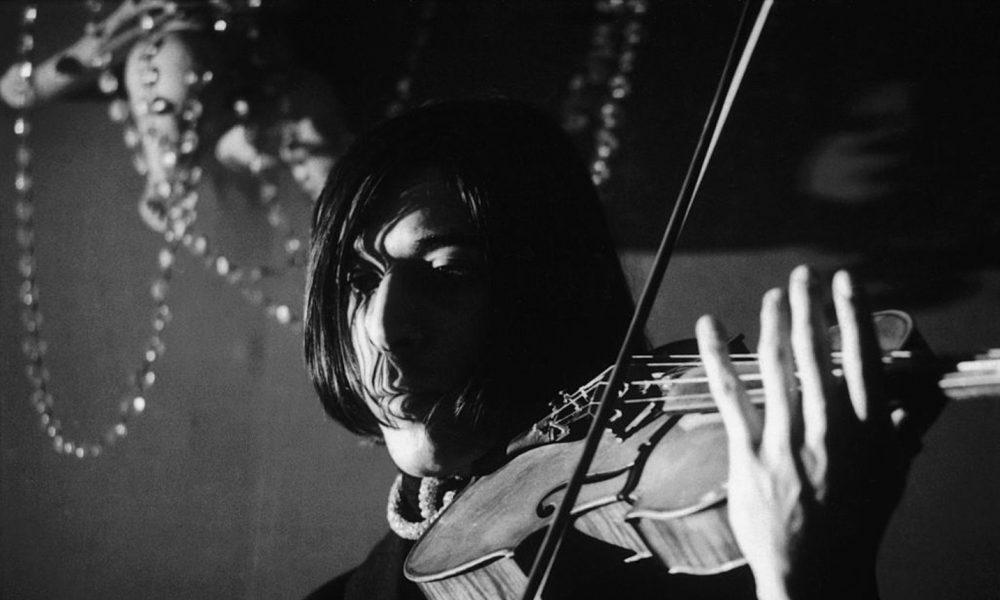 Andrew Bird and Lucius were among a slew of high-profile acts who contributed to the recently released track-by-track covers album I'll Be Your Mirror: A Tribute to The Velvet Underground & Nico, and now they have shared an intimate live recording of their take on "Venus in Furs", 
"Venus in Furs" wouldn't be complete without John Cale's iconic viola solo, so it makes sense that Bird — who's a bit of a violin legend in his own right would put his own spin on the track, using loop pedals to fill out the live performance as he then plucks the four-stringed instrument like a banjo alongside Lucius' flawless vocal harmonies. Though nobody could compete with Lou Reed and company, this is one cover that rivals its original.
"Venus In Furs" got another recent at-home cover from Toyah as part of her "Sunday Lunch" YouTube series with husband Robert Fripp. 
"I'll Be Your Mirror" also includes Kurt Vile & The Violators' rendition of "Run Run Run," Iggy Pop and Matt Sweetney's version of "European Son," Courtney Barnett's take on "I'll Be Your Mirror," The National's Matt Berninger covering "I'm Waiting for the Man," and Sharon Van Etten's "Femme Fatale" with Angel Olsen.
Also in VU news, The Velvet Underground: A Documentary Film By Todd Haynes – Music From The Motion Picture Soundtrack, a 2CD and digital soundtrack that features both well-known and rare Velvet Underground tracks, was also released on October 15th, 2021 via Republic Records/UMe.
Curated by the documentary's director, Todd Haynes, and music supervisor Randall Poster, the album is the official soundtrack for the critically acclaimed Apple Original documentary, The Velvet Underground, which was released in theatre's and premiere globally Friday, October 15th on Apple TV+.
Music From The Motion Picture Soundtrack also features tracks by artists who influenced The Velvet Underground including a live version of "Road Runner" by Bo Diddley; "The Wind," a doo-wop classic by The Diablos featuring Nolan Strong; and the previously unpublished La Monte Young composition, "17 XII 63 NYC The Fire Is A Mirror (excerpt)," performed by The Theatre of Eternal Music.
Andrew Bird & Lucius perform The Velvet Underground's "Venus In Furs" live Listen to "I'll Be Your Mirror: A Tribute To The Velvet Underground & Nico"