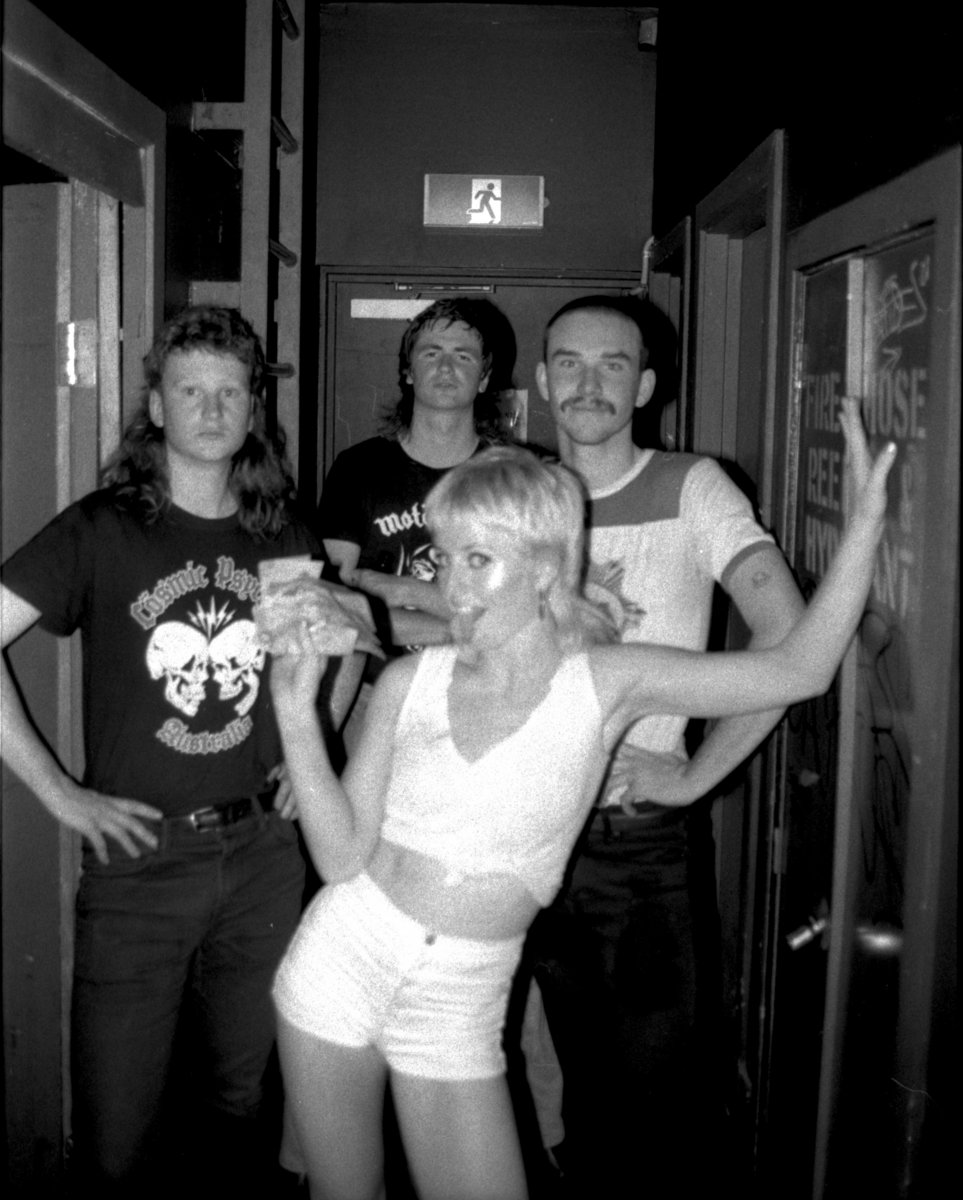 Amyl & The Sniffers have just made huge impact at the Austin Texas based SXSW Festival, confirming their status as one of the most talked-about bands of the festival, barrelling their way towards the release of their debut album with intoxicating energy, all channelled through the relentless, scrappy charm of Amy Taylor.
Proudly reviving a Seventies punk they're far too young to have experienced, Amyl & the Sniffers move at a breakneck speed. Pounding through tunes so quickly, it seems that they're indifferent to hooks. But they're not; rather, they're just impatient to get to the next one. While the Sniffers seem on the verge of falling apart, Amyl prowls the stage, and her restlessness lends the band a coiled energy. At their best, Amyl & the Sniffers sound like Blondie deciding they'd be better off as a dirtbag bar band who dabbled in hardcore. It's a combination that results in some glorious noise.
Releases September 21st, 2018
Some Mutts (Can't Be Muzzled) and Cup of Destiny by Amyl and the Sniffers.
7" available through Flightless in Aus and Flightless via ATO in America. Limted to 1000.
Drums- Bryce Wilson, Bass – Gus Romer, Vocals Lyrics- Amy Taylor. Guitar- Dec Martens.