Record of the week goes to Amyl & The Sniffers – I'm totally in love with this band. Good-time Australian punks, inspired by Sharpie culture and AC/DC riffs, its such a fun dumb record. I hope they come to the UK this year.
The best band Australia have to offer at the moment. Snarling, exciting and totally punk. If you love Australian 70's style proto punk n' roll look no further. Amyl and the Sniffers are a garage punk band who sing about biffs, blowjobs and Chiko rolls. They're proudly sporting shitty tatts and they named their band after a seedy drug that provides a brief, intense euphoria, followed by a brutal headache – which may or may not be a metaphor. With the mullets, the aggression and the unflinching embrace of Australiana, Amyl and the Sniffers have been likened to the sharpie subculture of the '70s – a pre-punk movement that was birthed in Melbourne and characterised by 'sharp' outfits and that quintessential Aussie larrikin attitude. The soundtrack to this era was Australian boogie: bands like Skyhooks, The Coloured Balls and AC/DC. AMY says she and the boys are definitely influenced by that '70s Aussie rock, but lyrically, she's also intrigued by the storytelling of country singers like Dolly Parton; she likes the cheek of a Southern woman in the 1960s singing about cheating on her husband.
Shame –  Songs Of Praise
Shame thrives on confrontation. Whether it be the seething intensity crackling throughout debut LP Songs of Praise or the adrenaline-pumping chaos that unfolds at Shame's shows, it's all fueled by feeling. NPR's Bob Boilen noted, "Of the 70 bands I saw at this year's SXSW, the band Shame seemed to mean what they played more than any other."
Comprised of vocalist Charlie Steen, guitarists Sean Coyle-Smith and Eddie Green, bassist John Finerty, and drummer Charlie Forbes, the London-based five-piece began as school boys. From the outset, Shame built the band up from a foundation of DIY ethos while citing The Fall and Wire among its biggest musical influences.
Utilizing both the grit and sincerity of that musical background, Shame carved out a niche in the South London music scene and then barreled fearlessly into the angular, thrashing post-punk that would go on to make up Songs of Praise, their Dead Oceans debut. From "Gold Hole," a tongue-in-cheek takedown of rock narcissism, to lead single "Concrete" detailing the overwhelming moment of realizing a relationship is doomed, to the frustrated "Tasteless" taking aim at the monotony of people droning through their day-to-day, Songs of Praise never pauses to catch its breath.
Produced by Nick Launay (Nick Cave, Arcade Fire) and recorded at Sunset Sound Los Angeles over the past few years, the band have taken many unlikely twists and turns, yet have always remained focused on the music and returning again to edge of the stage. "It's a crazy making machine, it can chew you up as fast as it spits you out. A few years back we literally toured till the wheels came off and Leah's brain literally started leaking out of her head" says the band's Robert Levon Been. "It catches up with you, I know I've battled on and off with my own depression, and Pete's head never came with any proper instructions. So you just gotta keep pushing buttons to see what happens."
Black Rebel Motorcycle Club  –
'Wrong Creatures' returns to the core of Black Rebel Motorcycle Club's alchemy, yet plunges the knife in even further. From the Cave-esque murder balladry of 'Haunt' to the garage punk of 'Little Thing Gone Wild', it runs the gamut allowing the band to flex every muscle in their armour. They remain opaque about the songs' greater meanings, fearful of past misunderstandings. "I find myself writing about death a lot," says Hayes. "I find myself having a discussion with death, which sounds dark. For me, it's dark humor." Talking about mortality allows Hayes to explore life's great mistakes and regrets. Channelling them through rolling riffs and dirge-laden rhythms that stir the pot before reaching boiling point.
Ultimately, the band may well be survivors of an era where rock & roll can often be overshadowed by dance pop and garish commercialism. Robert Levon Been: "We are truly an island – come hell or high water, so it's usually best to dress accordingly. Though I'm not sure what the proper attire is when drowning in fire. But leather usually goes with everything."
The Courtneys, The Courtneys
The Courtneys debut reissued again on limited edition blue vinyl. Vancouver three-piece The Courtneys' excellent 2013 self-titled debut reissued and available again on Flying Nun Records. Consistently propelling itself forward this collection of eight songs are drenched in summer hooks propelled from fuzzed out guitars and creamy vocals that are both nonchalant and introspective. Not having enough money in your bank account, crushing on pizza delivery boys along with the subtle yet alluring charm of Keanu Reeves all occupy the three Courtney's minds with lo-fi urgency which doesn't outstay it's welcome. It is clear to hear why The Courtneys' felt at home in New Zealand when they first toured there in the summer of 2015 and joined the Flying Nun roster. Their commitment to the fine balance of pop and idiosyncratic indie guitar music finds lineage between The Clean, Look Blue Go Purple, The Bats while diving deeper into the fuzzy world of the likes of Bailerspace.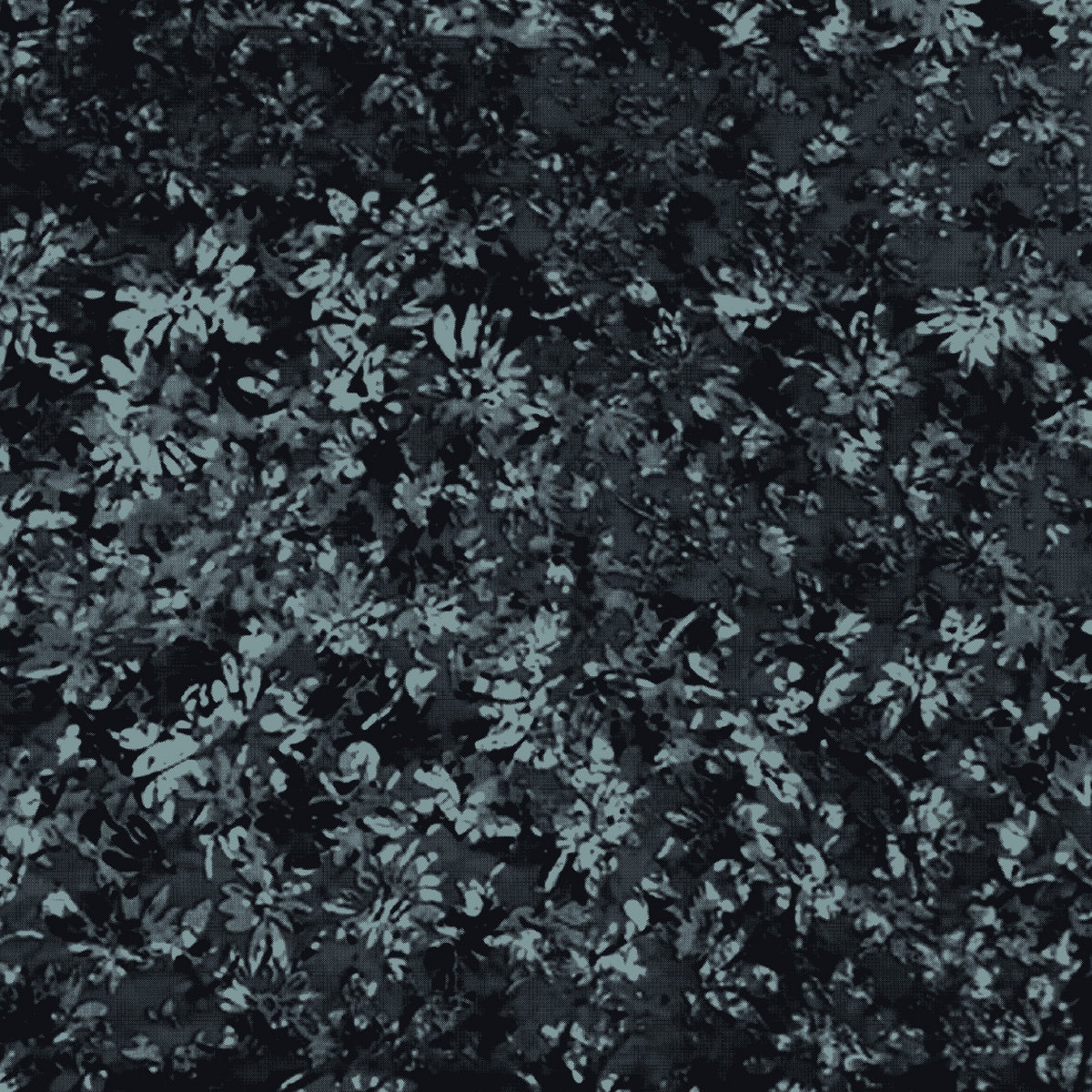 Radar Men From The Moon  –  
Following their recent collab LP with Gnod, under the Temple ov BBV pseudonym, Eindhoven art-punk collective RMFTM (fka Radar Men From The Moon) have announced the third and final instalment in their 'Subversive' album trilogy – 'Subversive III: De Spelende Mens', due for release December 1st on Fuzz Club Records. Influenced by the ground-breaking sonic industrialism of Throbbing Gristle, Cabaret Voltaire and Coil, as well the transcendent kinetic rhythms of Neu!, Faust and Amon Duul II, 'Subversive III: De Spelende Mens' see's their industrial art-punk take on it's most incessant, angular and free-flowing form in a frenzy of metallic drones, thunderous feedback stabs of synths and throbbing, repetitive krautrock rhythms that at times border on techno territory. With the Subversive series, RMFTM have sought to deconstruct and rebuild their creative process, pushing themselves to the limit with each and every release and 'Spelende De Mens', translated as 'the playing man', is the perfect way to conclude the series.
Skids – Burning Cities
Back in 1979, Scottish group Skids released their seminal debut 'Scared To Dance', an equally abrasive but more intellectual continuation of punk, but also one of the albums that helped establish the UK's post-punk sound. Having not released a record in nearly 37 years, 'Burning Cities' marks their long-overdue return. Both the band and the album benefit greatly from Killing Joke bassist Youth's punchy production, which aids the group as they simultaneously explore contemporary rock and reprise some of their early-eighties sound. 'Burning Cities' is the comeback album that has propelled Skids right back into relevance, in a time when their high-energy anti-establishment songwriting will resonate more than ever.
There's a good spread of new releases out . We've new albums from Shame (including a limited blue vinyl LP), Black Rebel Motorcycle Club, Arrows Of Love, Skids and the 'Stranger Things 2' soundtrack has also showed up a week early, so get that limited splatter vinyl quick! Two nice 7″s out – we have a limited gold vinyl single from Otis Redding plus a just announced brand new 7″ from Jack White; released on his Third Man Records label, this is a limited single taken from his forthcoming album 'Boarding House Reach' that will be out later in the year. All this plus reissues from Lloyd Parks, The Ting Tings, the 'Don't Look Now' soundtrack and, finally, The Stooges 'Highlights From The Fun House Sessions' that is very limited indeed.
Amyl & The Sniffers Big Attraction / Giddy Up – Homeless Records
King Gizzard & The Wizard Lizard – Polydgondwannaland – Bear Tree Records (Indie Exclusive)
Little Bob & The Lollipops – Nobody But You – Mississippi Records
Shame – Songs Of Praise – Dead Oceans (Indie Exclusive)
Prettiest Eyes – Pools – Castle Face
Glass Candy – I Always Say Yes – Italians Do It Better (Coloured vinyl)
Penguin Cafe – The Red Book – Editions Penguin Cafe LTD
Heavy Metal – The Nietzschean Superman Of Dustbin Rock – Harbinger Sound
Toylettes – Toylettes – Harbinger Sound
Kanker Kommado – Low Tech – 1982-88 – Harbinger Sound
To Kill A King – The Spiritual Dark Place – These Are My Bones (Indie Exclusive)
Steve Ignorant's Slice Of Life – Just Another 7″ – Harbinger Sound
Arrows Of Love – Product – I'm Not From London
Bronnt Industries Kapital – Arsenal – I Own You Records