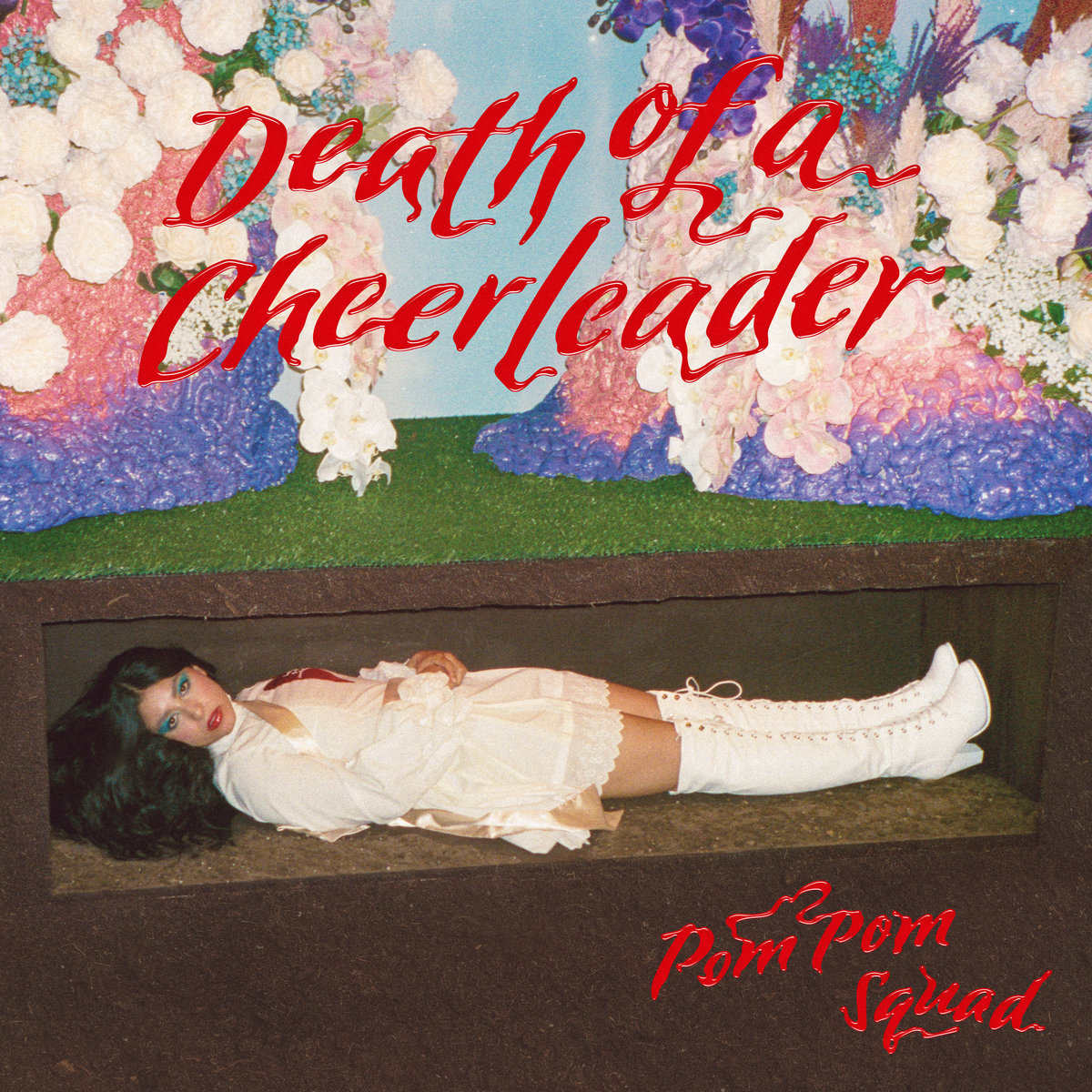 Brooklyn's Mia Berrin and her band make their full-length (and City Slang) debut with "Death of a Cheerleader", produced by Sarah Tudzin of Illuminati Hotties. Singles "Lux" and "Head Cheerleader" a riot-grrrl ripper and ultra-hooky statement of purpose, respectively—have numbered among our favourite songs of the year so far, making this record an obvious June standout.
Another stunner of a single, "Crying" is defined, first and foremost, by its raw emotion. Pom Pom Squad songwriter and bandleader Mia Berrin croons about feeling awful when she feels anything at all ("If I'm a bitch at least someone is"), then spiraling into self-pity and -mockery as a meta-response to her own emotional state ("I'm in hell it feels like home"), laying all her complex emotions on the table with a wink and a sob. Half Liz Phair and half Old Hollywood, "Crying" sits at the stylistic nexus of Death of a Cheerleader, somehow fusing heavily distorted power chords to dramatic string arrangements. Even when she's this far down on herself, Berrin demonstrates the skill that has her band on the way up.
Backed by Mari Alé Figeman, Shelby Keller and Alex Mercuri, Berrin celebrates "the discomfort that comes with stepping into your new skin—your own power" on both "Head Cheerleader" and the album at large, asserting her identity in not only her music, but also the world with which she's sharing it. The result is indie rock gaining a new voice that we'll be hearing from for years to come.
Pom Pom Squad's debut album 'Death of a Cheerleader' out June 25th.