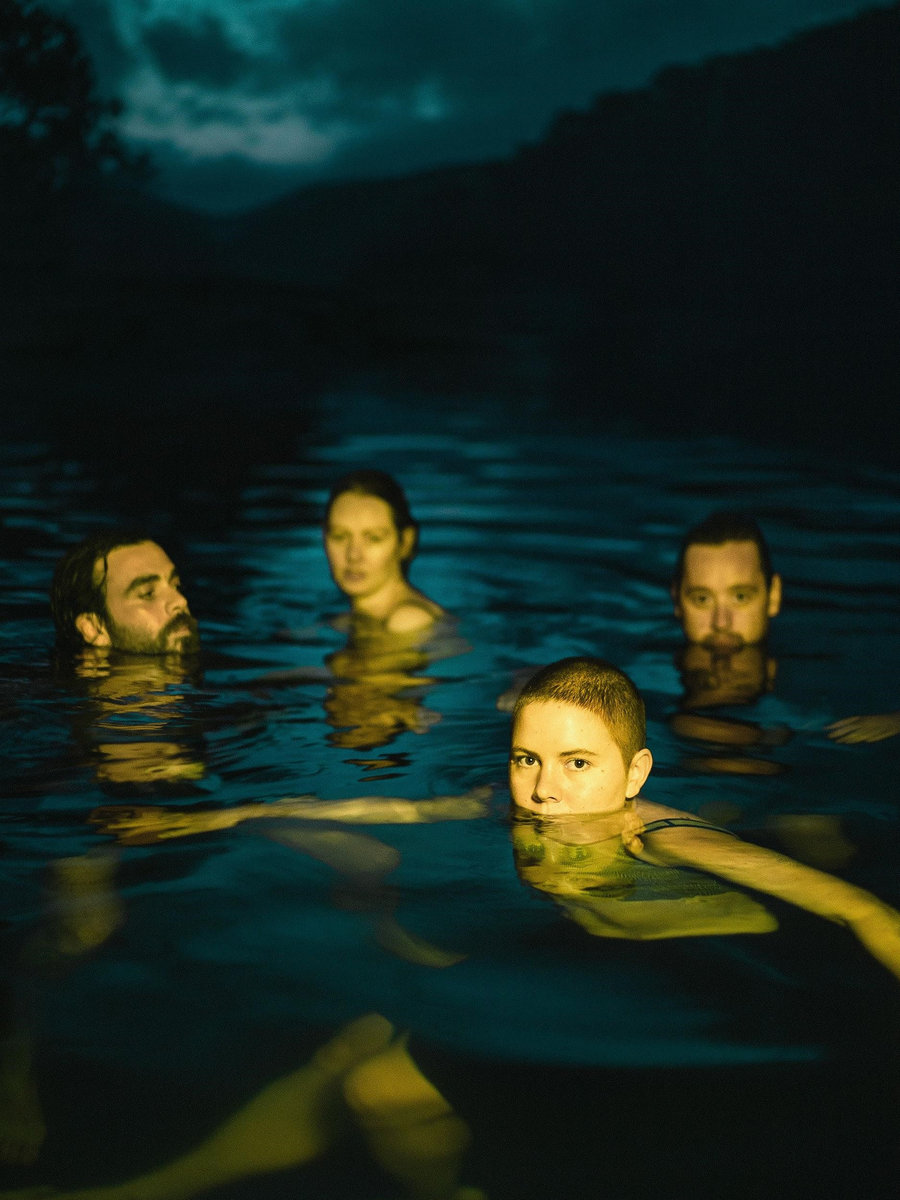 Music from Sydney, Australia, Mere Women are back with a divine new offering song 'Romantic Notions' the title-track from their eagerly awaited fourth album due 5th March 2021 via Poison City Records. We are excited to premiere the song's clip directed and lovingly crafted by the band, shot on the land of the Kuing-gai and Eora Peoples. Vocalist Amy Wilson gives us an insight into the track, We wrote the majority of the record at our place on the Hawkesbury River where three of us live. It's a stunning spot right on the water, surrounded by national park. The record has soaked up this place over the writing process and as a result is more spacious and considered I think. Living here has made me feel like more of an outsider and this really comes through lyrically. As an album it's dark and self-reflective but hopeful.
'Romantic Notions' the theme came from. It explores the idea that love can be used as a tool to control someone or can be used as a reason to make destructive life choices. As a band at that time we were inspired sonically by groups like TFS, White Hex and BAMBARA and wanting to create something that sounded sludgy and enveloping.
We were trying to create this sense of 'becoming' something new and leaving the old behind with the clip. It was filmed at our cottage and in the surrounding bushland by Flyn and Mac from the Band. Mac edited the clip and made the opening titles. Our friend Kim from White Lion Cosmetica got on board to do makeup and created this really cool monsteresque look that changes and grows throughout the clip. We're so happy to be releasing again and getting back to playing music. Thanks for watching and listening to 'Romantic Notions' – it means a lot and we hope that you enjoy it. 
."W.Y.G" follows a trail of destruction left behind by family violence. It travels through distressing family resemblances and conflicting feelings of loving someone and hating them all at once".
Released via Poison City Records
Releases March 5th, 2021