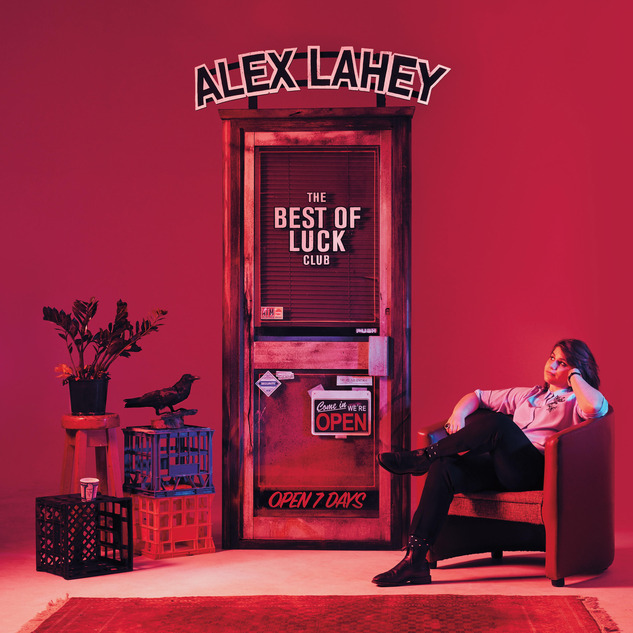 Melbourne-based indie rocker Alex Lahey wasted no time on small-talk pleasantries with the release of her promising 2017 debut, I Love You Like A Brother. The Australian singer-songwriter's  follow-up, "The Best of Luck Club", and it's accompanied music video for lead single "Don't Be So Hard On Yourself" to usher in the good news.
The Best of Luck Club, was released May 17th on Dead Oceans Records, picks up where Brother left off, returning all of the sardonic lyricism Lahey charmed listeners with before, but this time, with a more refined finish—think of it like a backhanded compliment with a really good beat. (Okay, maybe not backhanded, but definitely charismatically sarcastic. )
Citing inspirations ranging from Paramore to Bruce Springsteen, Lahey's sound is something that hinges on the sunshine-y rhythms of surf rock with a '90s riot grrrl-inspired edge, producing anthemic pop-punk not meant for sitting still to. Whether she's singing about self-doubt and breakups, mental health and moving in with a girlfriend, or vibrators and generational ennui, Lahey's attention to detail zeroes in and locks a moment in place with self-assured precision.
Lahey notes that the dive bar scene in Nashville was her inspiration for the album's catchy title. "Whether you've had the best day of your life or the worst day of your life, you can just sit up at the bar and turn to the person next to you —who has no idea who you are— and have a chat," she says. "And the response that you generally get at the end of the conversation is 'best of luck,' so The Best of Luck Club is that place."
Lahey released a music video for its peppy and optimistic title track, "Don't Be So Hard On Yourself," which features a return to her saxophone roots. If album #2 delivers anything like her latest single … consider us already dancing in anticipation.
Alex Lahey – Don't Be So Hard On Yourself taken from 'The Best Of Luck Club', the new album ,