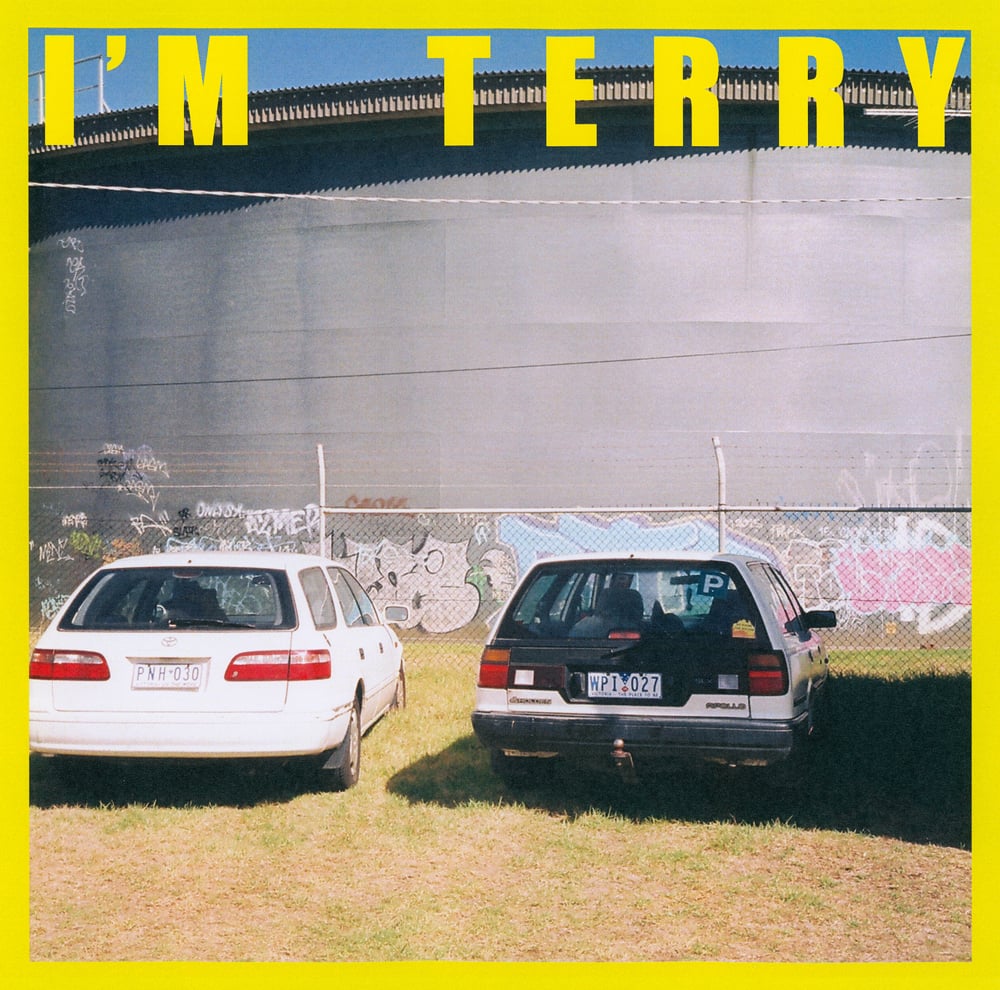 Terry are back with another bundle of joy. Terry are Amy Hill (also of Constant Mongrel, School Of Radiant Living), Xanthe Waite (Mick Harvey Band, Primo), Zephyr Pavey (Eastlink, Total Control, Russell St Bombings) and Al Montfort (UV Race, Dick Diver, Total Control). Guitars, bass, drums, all four sing. New album I'm Terry is like a mix of minimal and childlike indie pop and an obscure post punk album from 1979.
Have I been able to contain my excitement over the new Terry LP? Not quite. The band's on a streak, with two great LPs under their belts already. The third LP shows no signs of flagging as they continue to mine a strain of post-punk peppered with twang and salt n' honey harmonies that are soothing yet unpolished. The band let loose one of the album's most ecstatic singles, "The Whip," a few weeks back and now they follow it up with the cooler-headed "Bureau," a stunner in its own right.
Terry's strength lies in an ability to push past any of the well-worn ruts of post-punk. They're embracing the ethos of bands who were set free to run dub and punk and pop together into a caustic clash, but they're not tied down to the set of stencils that so many modern makers seem to use.
This is the 3rd album from this Melbourne group, maintaining the high melodic standards but some of the songs are a bit longer and the atmospheres are a bit darker at times.
They pair the new song with a grit n' glare video that's transportation heavy – grabbing the '70s aesthetics and pushing them through a DIY filter. Its all good fun and serves to further the excitement for the Upset The Rhythm release of I'm Terry at the end of the month. If you're in the UK, they're even trotting the show out live (lucky bastards) so hit that up to see how these songs shake out in the room.
Think a mix of Beat Happening, The Mo-Dettes and The Television Personalties.
'Oh Helen' is taken from TERRY's brand new, third album 'I'm Terry', coming out August 31st through Upset The Rhythm.