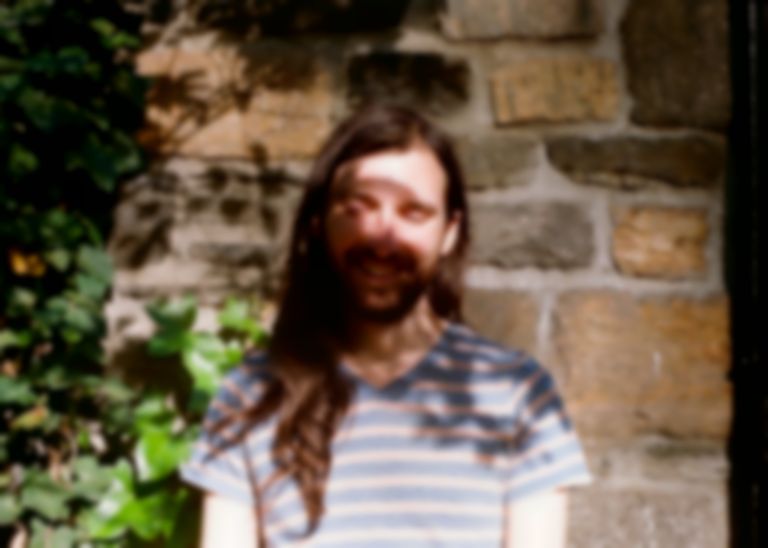 Multi-instrumentalist Jordan Lee, aka Mutual Benefit, has shared another duo of tracks that follow from the first couplet "New History", and "Storm Cellar Heart".
Having announced his forthcoming album at the same time as the first two tracks, today Lee shares the second wave of singles, "Shedding Skin" and "Come To Pass".
His forthcoming album Thunder Follows The Light will consist of tracks accumulated over the past two years and will hold both returning and new collaborators.
On the first of two, "Come To Pass", Lee states, "These songs came about at the same time on a busted 5 string guitar when I shut off my phone and declared my bedroom a makeshift, artist residency for a week. I had just returned from a tour that did a lot of meandering around the Appalachian Mountain region right as the "Make America Great Again" signs started popping up more and more. "Come to Pass" is a refutation of the idea that there was ever a golden age to return back to. Both personally and politically I'm afraid of this sort of constructed nostalgia that keeps us looking backwards instead of a having a powerful enough imagination to see the hard truths of the present but work towards a better future."
On the second track "Shedding Skin", Lee explains, "I kept thinking about a town where I saw hundreds of these translucent cicada bodies from where they had clung to a tree, hardened, and then burst out of their own shell. This ghostly sight made me pay more attention to how things naturally regenerate, how loss is part of the fuel of growth. It became a powerful reminder that things shouldn't stay the same, including parts of ourselves."
Thunder Follows The Light is due out 21st September via Transgressive on all platforms, including a special edition vinyl. Mutual Benefit has announced a UK and US tour that sees him play London's Oslo on 30 October.