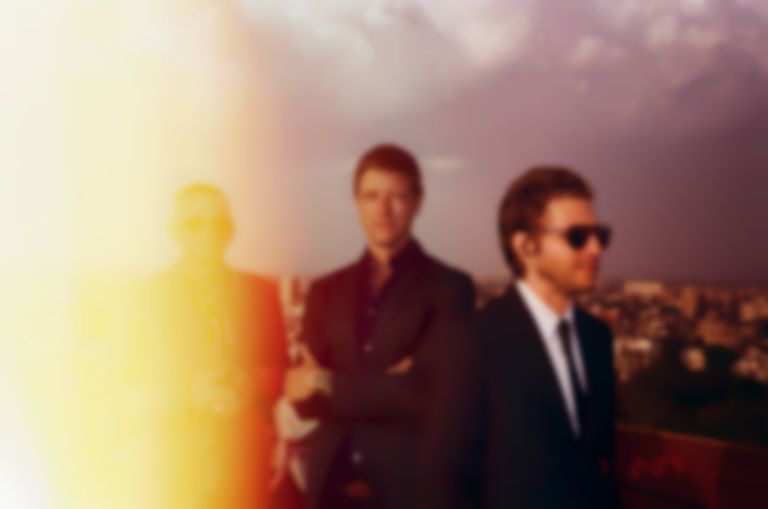 Interpol used their last single "The Rover" to follow the meandering adventures of a guru in the making, but now, in a follow-up track entitled "Number 10," the band tackle subject matter a little more familiar: the modern office romance. The new song,is the second single from the band's forthcoming sixth album Marauder.
"Number 10" describes the secret office relationship between Ella and one of her employees. Blending romantic dialogue with more standard office banter, the song begins with lead singer Paul Banks assuring that "Your secret's safe here," before Ella encourages her employee to "Go and talk to Steve about it." In compliance with standard office procedure, we can only assume Steve is the head of HR.
By the sound of the track's fast-paced dueling guitars and anxious lyrics, "Number 10" is a far cry from a love song as this pair navigates the tricky ethical waters and power dynamics of interoffice romance. In a Beats 1 interview with Zane Lowe, Banks described the grungy new track as an attempt to "sound faithful to a live recording." .
Interpol recently announced an expanded tour to support Marauder,