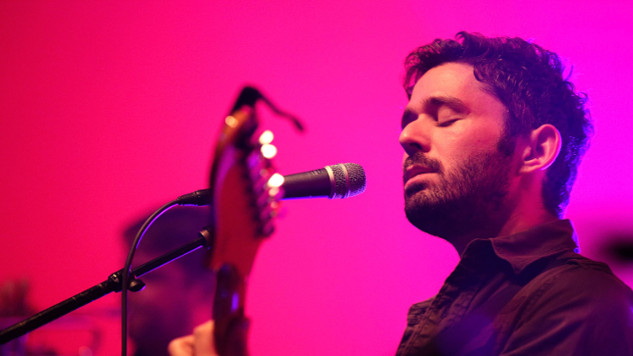 The Antlers frontman Peter Silberman's forthcoming solo debut "Impermanence" promises to be great self-care music—a previously released single "New York" dealt with Silberman's sensory overload, while the track "Ahimsa" touches on emotional overload. Behind an ambient guitar , Silberman echoes the mantra, "No violence today." Silberman explains the song's meaning and value in a statement, saying:
Ahimsa usually translates from Sanskrit as "non-harming", which I take to mean practicing a non-violent attitude toward others and myself. I wrote the song as a personal encouragement to cultivate that awareness whenever possible, to be less knee-jerk reactive, to snap to fewer judgments, and above all, to be patient. I need this reminder often. "Ahimsa" is also my ridiculous wish: for a unanimous period of calm and safety, for one whole day of peace. I mostly think this is an impossible goal.
But I hold on to some small hope that it can be reached by an incredibly long road,walked with microscopic steps, by creating harmonious moments and stringing them together, one-by-one, over the course of many lifetimes.
Impermanence will be released by Anti Records on February. 24th. Listen to "Ahimsa" below,also check out Silberman's upcoming tour dates.