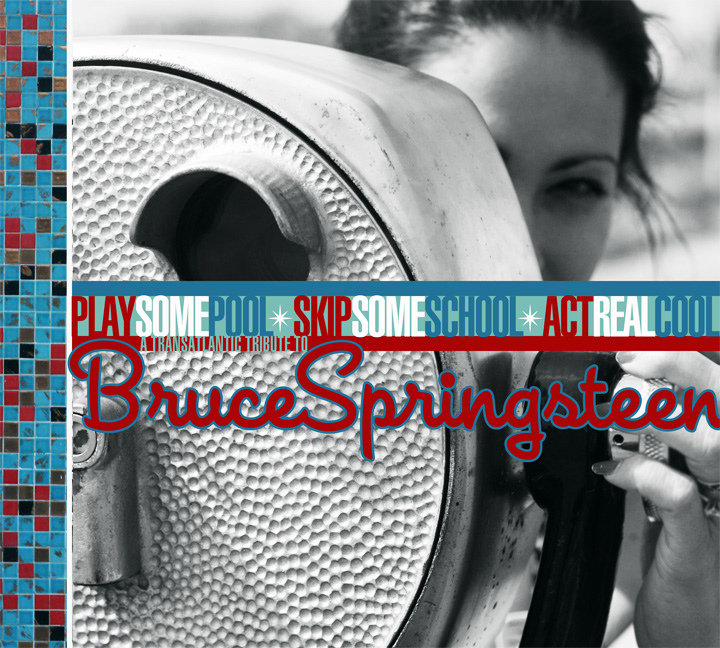 There are a few ups and downs here, like in every Springsteen tribute, but I think that Glory Days as a pub singing song is simply genius!.
It's a mouthful of a title for a mouthful of an album. At a colossal 38 tracks, Play Some Pool… is more of a Now That's What We Call Broooce. And helpfully there's nary a part of the Bruce canon untouched for any long term fan who wishes to be offended/ delighted by the homages contained herein.
Usually found in order of importance to an artist's reputation beneath live albums and remix compilations, tribute albums are notoriously iffy affairs at the best of times. Lots of phoned-in performances by big(ish) names, or just downright weird-bordering-on-insulting pastiches, as anyone who has sat through one will attest.
Despite no actual presence of recent Bruce torchbearers such as The Hold Steady or The Gaslight Anthem, all manner of semi-known indie herberts line up to doff a cap. Probably the best known acts here concern fans of Art Brut – singer Eddie Argos fronts Glam Chops' version of "Born In The USA" (done, as you'd imagine, in the style of the Glitter Band fronted by Mark E Smith, all deeply unsober at a kebab house) and ex-Hefner youngster Darren Hayman.
Highlights? The splendid Butcher Boy's delicate reading of Streets Of Philadelphia; Help Stamp Out Loneliness' gorgeously electro I'm On Fire; School's C86-y take on Hungry Heart; 'Allo Darlin"s rippling indie makeover of Atlantic City and the superbly named Swedish Chef's glistening weaklingness take on Used Cars. Unfortunately Linda Black Bear's banjo-assisted version of Born To Run sounds like Neil Young at a music workshop, and The WinterSleep's half awake meander through Dancing In The Dark doesn't really add anything to your life, other than sucking away what seems like two hours.
There's actually nothing completely horrendous on here, although the chances of you wanting to sit through it all again are slim. Instead there's a good dozen or so tracks here to be selected by everyone, Springsteen fan or not.
Originally Released September 23rd, 2009