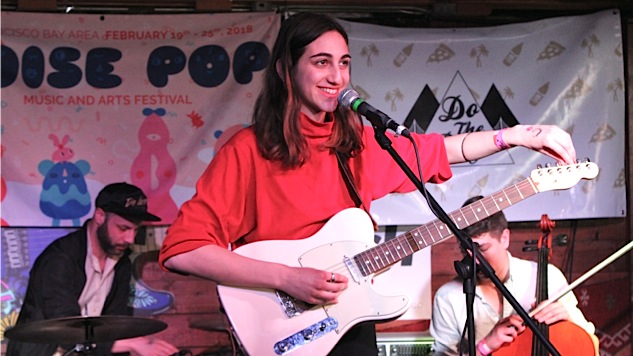 The Montreal band led by Brigitte Naggar is as bewitching live as they are on record. Naggar is flanked by a cello player and drummer, and her delivery is dauntless. The songs off her debut album, Playing House are flat out beautiful. Naggar is snarky yet charming at every turn and we're excited for what comes next for her group, which they signed with Toronto's Seal Mountain Records this week.
Montreal's Common Holly is a new indie rock act that combined jagged guitars with smooth welcoming vocals to build a charming debut on her record Playing House in October of 2017. The release got a good bit of love from some cool media outlets, and was released digitally by Solitaire Recordings, but somehow I only discovered it recently, but entranced by a single listen.
But I'm not the only one who has been noticing. Common Holly have now announced that they're signed to Seal Mountain Records, who released our Oso Oso's yunahon mixtape last year. Seal Mountain will be pressing the record to vinyl for the first time.