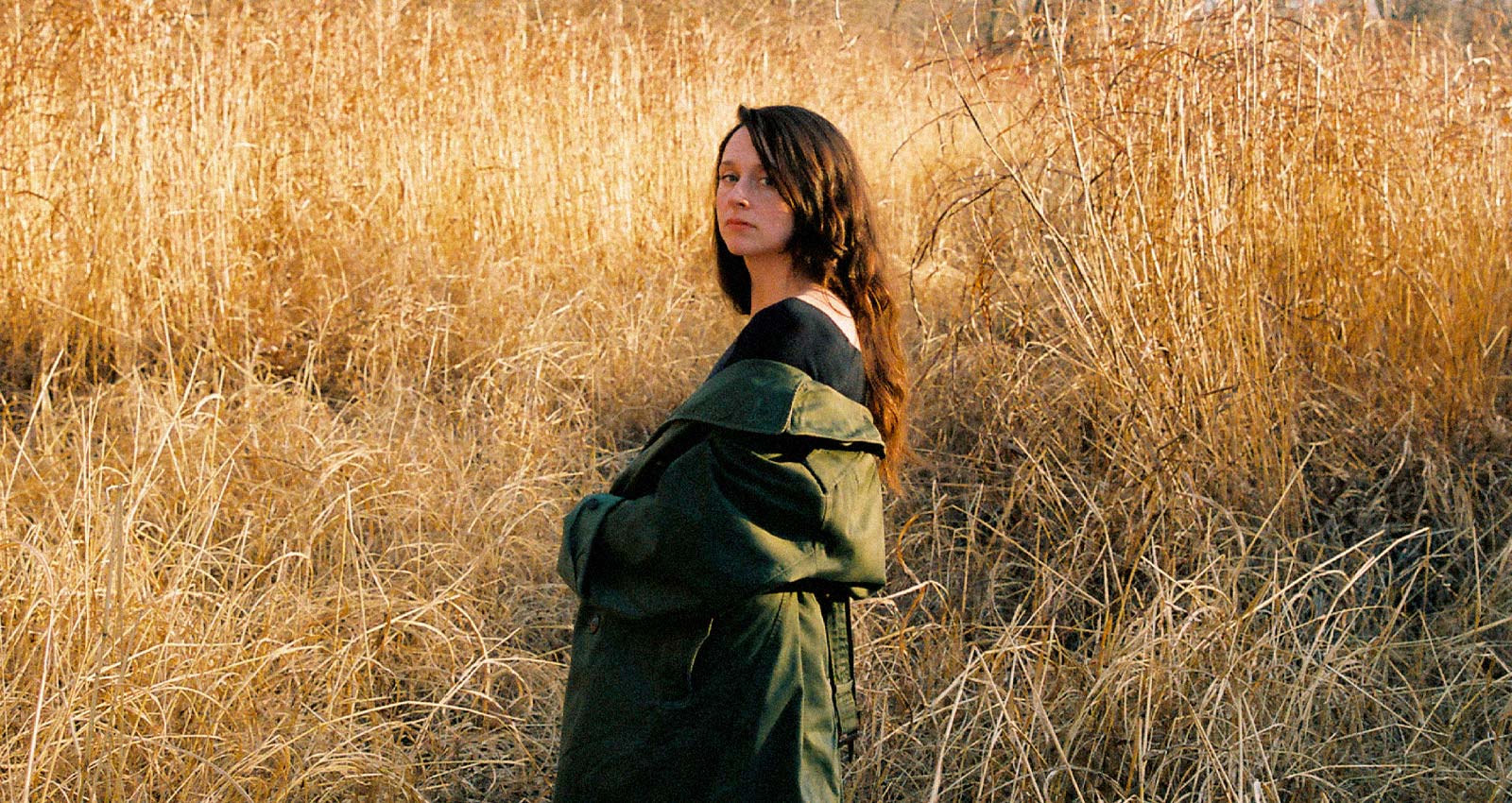 It isn't like Katie Crutchfield to slow down. For the past 15 years, the 31-year-old artist has been a member of four different bands, starting with the Ackleys when she was still in high school. The moment one project ended, Crutchfield always seemed hard at work beginning a new one, churning out an endless quality of music with bands like Bad Banana, P.S. Eliot, and Great Thunder.
In 2017, Waxahatchee's Katie Crutchfeld quite literally blew the music world away. Her record Out in the Storm, one of the best albums of that year, displayed a whole new side of the singer. Gone were the fortified bedroom pop of 2015's Ivy Tripp, the rock-tinged freak-folk musings of her 2013 stunner Cerulean Salt and the brainy lo-fi recordings of her 2012 debut American Weekend. Out in the Storm sounds like its title suggests: loud, windy, chaotic and emotionally intense—a tried-and-true breakup album and a throwback to Crutchfield's punk roots. While she was already beloved among indie circles, that release took her to the next level—new fans, considerable press buzz, a massive tour starring her and her twin sister Allison.
But 2018 was different. Crutchfield had spent years trying to quit drinking, but after a raucous European tour with Waxahatchee, she decided to commit to the decision. "I was telling everyone around me, 'I'm just gonna take a break,'" she says "Then in my head, I was like, 'I am done.'". "For a while, I completely didn't recognize myself," she continues. "When you're in kind of a bad way on tour, there's just nothing worse than going on stage."
The decision was part of a larger plan to slow down in general. Where she used to rush to process her feelings through songwriting, Crutchfield now found herself pausing to take care of herself first, to use therapy to work through her emotions before considering them as material for her songs.
Crutchfield's fifth album as Waxahatchee, is the result of Crutchfield taking that time to breathe. It's an album about seeking security in relationships, whether they're romantic or platonic. Throughout, there's a beautiful simplicity to Crutchfield's writing. "When you see me, I'm honey on a spoon," she sings on "Can't Do Much," a folky love song built on big, strummed guitar. There are also moments of self-doubt and weakness, the kind that cuts right to the big questions that hang over relationships like storm clouds. "We can try to let the stillness be," she states cautiously on "The Eye," "But if I spin off, will you rescue me?"
"I feel like in the past I've been like, 'You're doing this and you're doing that,' like—pointing the finger," Crutchfield says, jabbing the air. "At times, that's been important and good for me to do. But with this record, I'm really pointing the finger at myself, and loving my people unconditionally."
In the past, the music Crutchfield made as Waxahatchee was defined by a kind of jagged quality—her soft vocals offsetting a crunchy, wall-of-sound indie rock ("chaotic and claustrophobic," is how she describes her last full-length, Out in the Storm). But there's a startling clarity on Saint Cloud, which traffics in a minimalist, Americana sound that makes Crutchfield's voice sound naked in comparison to her previous work. "[My producer] Brad Cook was like, 'We follow your voice,'" Crutchfield says. "He would help me build songs around the way that I was strumming, the way that I was singing. That was the first time a producer had done that. In the past people were either not paying attention or trying to shape it."
That clarity is also the sound of Crutchfield settling into a genre she admits, to some extent, she's been fighting her whole career: country music. Growing up in Birmingham, Alabama, Crutchfield was raised on artists like Emmylou Harris and Loretta Lynn, and she emulated them as a child. But when she discovered punk as a teenager, she rejected country in a fit of textbook rebellion.
"I began to fight with those tendencies, and I think that resulted in some really cool music on my early records—fighting with my more traditional sounding voice or saccharine melodies," she says. "But I'm kind of reaching this point where I'm like, no, this is a really big part of who I am. And it's always been a part of the way I tell stories and the people who influenced my storytelling. It's almost like this weird self-acceptance." The way Dolly Parton wrote about frustrating relationships—what Crutchfield calls her "fun, jaunty" approach to them—influenced the song "Hell." Borrowing some of Parton's over-the-top intensity from songs like "Jolene," Crutchfield sings: "I hover above like a deity, but you don't worship me." "I wanted to write a song that's a little bit psycho," Crutchfield says. "Everybody feels that way sometimes."
Nostalgia for the music she grew up with soon became a kind of general nostalgia for the South. A Philadelphia resident for nearly eight years, Crutchfield decided she was going to move back to Alabama and buy a house. "Then I got to Birmingham and realized there were a million reasons why I left," she says. She ended up settling in Kansas City after spending long stretches of time there with resident and boyfriend Kevin Morby. "I live such a relaxed life right now," she says. "We have a sauna at our house," she says, laughing.
Talking about Saint Cloud, it's clear Crutchfield has completely retooled her relationship with music and touring. "In the past I've been a pusher, just kind of rushing and compromising a lot just to get it done," she says. "I forced myself to slow down."
"Every time you make a record, you have a vision, but it's a bit of a crapshoot how it's actually going to turn out," she says. "You just get on the bus and hope it gets you to your destination. And I've never hit the bullseye more than I did with this."
Saint Cloud, Crutchfield's fifth album under the Waxahatchee alias out Friday, March 27th on Merge Records